Have you ever traveled to Santorini in Greece? What a gorgeous place with typical white-washed cubic buildings hanging over a deep, blue sea-filled caldera. Fira and Oia are two cliff-top towns that are well-known among tourists for romantic getaways, wedding destinations, and honeymoons. You can enjoy your day by sunbathing and swimming at the black sand beaches. If you are interested in archaeology, visiting Akrotiri will be best for you. If you are travelling from Tuvalu to Greece, you can opt for a flight that is served by catamarans and ferries from Athen's port. Before traveling to this tranquil place, you need to have a document called Greece ETIAS that will be required for the citizens of Tuvalu for entering Greece.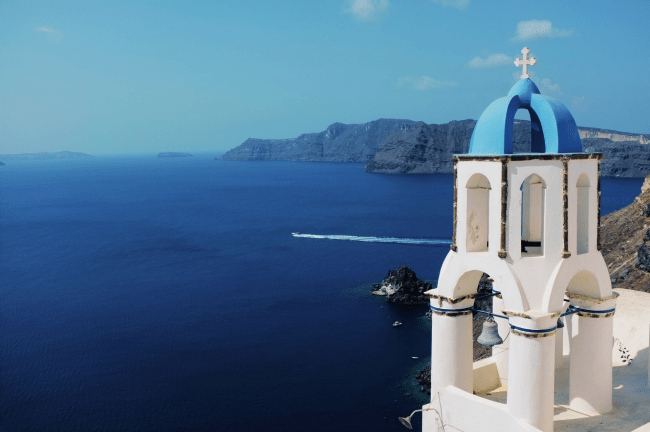 We understand how tedious is to fill an application form and thus, we offer you take advantage of iVisa.com Services. With the utilization of our quick and affordable service, you will get your ETIAS fast and easily. To know more about Greece ETIAS for the citizens of Tuvalu, you need to read the given FAQs.
Frequently Asked Questions (FAQs)
What does Greece ETIAS stand for?
The full form of ETIAS is European Travel Information and Authorization System. This is an electronic form of document that assists the government to keep a check on the travelers visiting from the countries that don't require a visa to enter the Schengen countries. This document serves a similar purpose like the U.S. Electronic System for Travel Authorization or American ESTA. Greece ETIAS will be given to those citizens of Tuvalu who qualify for a detailed security check.
How getting a Greece ETIAS is beneficial for Tuvaluans?
Obtaining this document if you are traveling from Tuvalu to Greece is very beneficial because:
This document is much easier to obtain for the citizens of Tuvalu than a Traditional visa
You don't require a lot of documents to get an ETIAS from Tuvalu
It will enhance the security systems and facilitate the Schengen border crossing for the passport holders of Tuvalu
The process of obtaining this document will be faster and easy
To get this document, you don't need to go for an interview. You just have to apply online
You can spend around 90 days at a stretch in Greece by obtaining this document.
Why do I need a Greece ETIAS when traveling from Tuvalu?
You will need Greece ETIAS for a variety of purposes like for a leisure trip, tourism, business trip, health-related trip, or just for transit. Also, if you are a student or professional who wishes to attend any workshops, conferences, or short-term courses in Greece, you will have to apply for an ETIAS. The only thing to consider for an academic course is the duration of the course must fall under the duration of ninety days allotted by the ETIAS.
Is ETIAS a visa?
No, ETIAS is not a visa and is valid for around three years when approved and allows multiple entries to the country. This document is required by the Schengen countries from visa-exempt countries to enhance border security and control illegal immigration. It takes very little time to apply for an ETIAS as compared to a visa.
Do I need to wary while giving my personal information to iVisa.com?
No, you don't need to wary about your personal information as we are a professional team of experts who understand the value of confidentiality. Hence, while providing your detailed personal information to iVisa.com for Greece ETIAS, you just have to prepare for your vacation.
What if I have more queries?
The best option to get more info about our company and performance is to visit our page. You can also call or email our customer care agents for more unresolved queries. We will revert to you in the shortest possible time.
If you wish to know more about Greece ETIAS, you can also visit our page www.ivisa.com/greece-etias.