Greece's ancient civilization and its breathtaking Greek Islands captivate more than one tourist. The combination of warm weather, islands, ruins, and culture make this destination impossible not to stop by for a visit. As a member of the Schengen Zone, Greece is a favorite destination of many foreigners flying in from Schengen-free countries. To limit the number of visitors that the country receives, the authorities have created the ETIAS authorization to ensure there is a brief yet effective filtering system to secure the country's safety.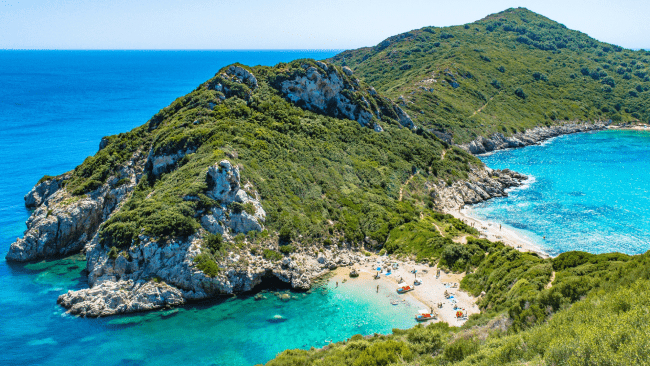 The application for an ETIAS travel document applies to countries that do not currently need a visa to visit the Schengen countries. The application process should be done at least 96 hours before entering the Schengen zone countries. For an easy and fast authorized document, you can visit the iVisa.com website to start the ETIAS application process.
In this article, you will find useful FAQswhich will help you collect much-needed information about the ETIAS for citizens of Palau. It's a quick read, and we know it'll help with your next travel plan.
Frequently Asked Questions (FAQs)
What is ETIAS?
ETIAS (E.U. Travel Information Authorization System) has the purpose of increasing security among Schengen Zone countries from foreign visitors. The authorization is a requirement for citizens from Schengen-free visa countries.
Is ETIAS a requirement for citizens of Palau to visit Greece?
Yes. Because Palau is among the Schengen-free countries, any citizen from this country will require a valid ETIAS document to visit any destination among the Schengen Zone, Greece included.
Can I travel across the EU countries with an ETIAS authorization?
No, the freedom to transit between countries applies only to the countries which are members of the Schengen Zone. The Schengen states include some countries which are part of the EU and some that aren't.
Can Palauan citizens travel to the UK with an ETIAS?
No. The United Kingdom (UK) is not a member of the Schengen Zone and, therefore, has implemented a visa of their own for which foreign visitors must apply for. Although the UK requires different authorization for visitors, it's easy to find out what you need by viewing the requirements on iVisa.com.
Does the ETIAS allow Palau nationals multiple entries to the EU?
Yes, all citizens of Palau need an ETIAS authorization to enter any of the Schengen area countries in the EU. The presentation of valid documentation will allow you to visit the designated country of the Schengen Zone with a multiple entry permit within the time frame of the authorized ETIAS.
What is the ETIAS validity for Greece?
You can visit all Schengen countries for up to 90 days during 180 days. An approved ETIAS authorization is either valid for the length of travel or maximum of 3 consecutive years before having to apply for a new one.
How fast can I get an ETIAS?
Applying for an electronic visa with iVisa.com, applicants can choose between three processing time options.
Standard processing: the visa application will be processed within 24 hours.
Rush processing: as the name implies, the application process is done faster allowing you to get your visa within 4 hours.
Super rush processing: the processing speed that will save your trip. You will get your electronic visa in no more than 30 minutes.
If you're ready to apply, click here.
What do Palauans need to apply for ETIAS?
The ETIAS authorization will improve speed at customs for document verification while also making countries safer. And it also resulted in making the application process more agile.
You can apply through the official website but this might be a time-consuming process, with iVisa.com it's much quicker.
Three easy steps to getting your ETIAS:
Start by filling out the questionnaire with your personal information, and select the processing speed you want
Second step is that you verify your information is correct and pay for iVisa.com's service
Third step is to double-check everything. Make sure your email address is correctly typed, and you've uploaded any document requested by iVisa.com. The last click is on the Submit button and you'll be receiving your Greece ETIAS in your inbox very soon (based on your processing option).
You can start the application process here.
Why should I use iVisa.com to apply?
iVisa.com is an online platform that helps travelers with the application process of electronic visas. By offering a reliable and secure system your information is well kept and safe on the platform. Rest assured that your personal data isn't put in danger. If you're still not sure, you can see some of our client reviews of our services.
Where can I address additional questions?
Do you have any other questions for us? Let us help you dismiss any doubts you have about the topic. You can reach us via chat or find more information on iVisa.com's website.
Register for a Visa Waiver Alert here so you can be ready for your next European visit.