Citizens of Saint Kitts and Nevis have enjoyed the marvelous stress-free entry right to visit lovely European destinations like Greece with a visa-exempt condition. It is a joy to forget about carrying a lot of paperwork to the Embassy, requesting visas, and waiting impatiently for the results.
By being part of the visa-exempt countries, they have been wowed by visits to UNESCO sites, the ancient European culture, cuisine, and more. Greece holds a lot of history and natural surprises that are guaranteed to impress anyone.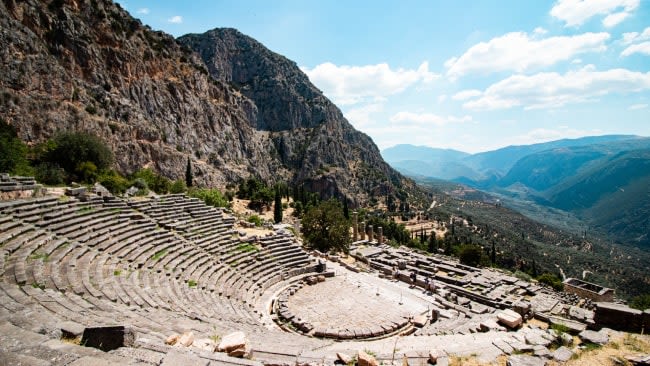 But that will change with the end of the Schengen visa-free condition many countries currently have. For any foreigner with the purpose of visiting Europe under tourism, leisure, or business reason, they will soon need to request an ETIAS. They must arrive at their destination with this approved document.
The European Schengen countries created the ETIAS (European Travel Information and Authorization System), which is an electronic system implemented to make the countries safer for their citizens and the travelers who arrive to visit. Travels are not supposed to be stressful, that is why this ETIAS authorization is made digitally and through iVisa.com, in less than 10 minutes with the results sent directly to your email account.
In this post, you will find many FAQs, which will guide you along with the purpose and details of what ETIAS is all about.
FREQUENTLY ASKED QUESTIONS
Are all citizens of Saint Kitts and Nevis required to get an ETIAS?
Yes, all travelers and citizens from Saint Kitts and Nevis will need an approved ETIAS before arriving at any of the Schengen countries. No matter your age, you will need to request an ETIAS to travel to any of these countries. The main advantage is that it can be valid for up to 3 years and multiple entries to the countries.
Is the ETIAS only valid to arrive by plane to Greece?
No. An ETIAS is valid to any traveler arriving in Greece and other Schengen Zone countries, by any means. This can include travel by air, overland, or sea. The requirement to visit the Schengen Area countries will be to have an approved ETIAS at hand. You can get one digitally and quickly with iVisa.com.
Can you also visit other European countries with an ETIAS?
The ETIAS permit is valid to visit the Schengen states, some of which are not necessarily part of the European Union. You must ensure you are planning on visiting Schengen countries while having your ETIAS. If you want to stop at any other European country you must revise online which visa they might be requesting.
What is the validity of the ETIAS document for citizens of Saint Kitts and Nevis?
An ETIAS travel document is valid for any traveler visiting the Schengen countries for a maximum of 90 days within 180 days. And you maybe continue to use the same authorization for 3 consecutive years.
Can I stay in Greece for a month with ETIAS?
Yes, you can stay for up to 90 days with your ETIAS pass in Greece or any other country member of the ETIAS group. Traveling with an ETIAS gives you a limitation of no more than 90 days in any 180-day period.
What information do I need to include on the ETIAS application form?
Applying for an ETIAS travel document with iVisa.com is very simple. Your steps will be:
1.Fill out the online form that mostly requests personal information and select your processing time. iVisa.com provides three choices of processing times for your documents to be ready:
Standard - means you will get your ETIAS approved and in your inbox within 24 hours
Rush - it will take less time but is still not express. You will get your document in 4 hours
Super rush - the fastest option you'll find. Get your Greece ETIAS in your email in 30 minutes.
2.The second step requires you to revise the information from above is correctly filled and you then need to make the service payment.
3.The final step is to answer any additional question the iVisa.com poll needs for your application and click "SUBMIT".
Once submitted, you're done. You can stay calm and wait for that amazing inbox that holds your approved Greece ETIAS.
Apply for your document now with this form.
Can I get an ETIAS a few days before traveling?
It is suggested to apply for an ETIAS at least 96 hours before your departing date, so you have enough time to get the approved results or enough margins to wait for the manual check of your application form.
Check on the iVisa.com website the best processing times that fit your request.
Can I trust the iVisa.com platform security?
At iVisa.com, we take precious care of your precious personal information by keeping it confidential in our secure databases. We know the importance of information protection and keep it as secure as our customers are our most valued most precious assets.
You can put it to the test your decision in other clients by and reading our clients' reviews about our services here.
I still have some doubts, where can I find more information?
If we have not answered your questions and you still have some, we're more than happy to help you. Please contact us through a message, or search on iVisa.com's website where you can discover additional information.