There are times when walking along the old town of Stari Grad to visit XIX century mansions, trekking up some mountains in Fruška Gora, or discovering the local life in Belgrade is not enough for a local and a little travel is required. Greece is the perfect nearby destination for any Serbian with the desire for different culture and history, as well as beautiful beaches.
Greece is one of the most mystical countries in the EU, it ones, and it's wonderful views are always welcoming new visitors. Being able to visit countries like Greece is one of the benefits of being from a visa-exempt country.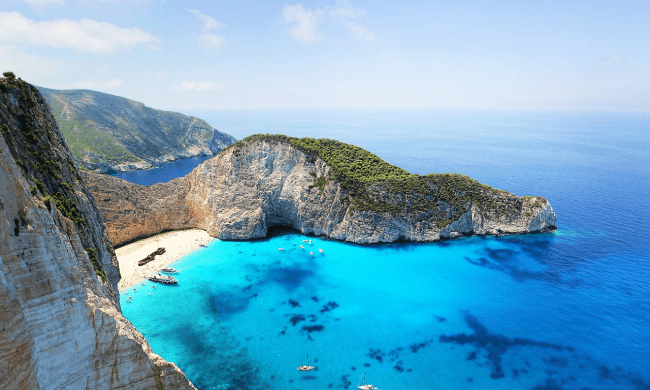 Soon, an ETIAS authorization will be required for all Serbians who wish to visit Greece. Luckily, it's a fast online process that you can follow with iVisa.com, to continue enjoying delightful visits to countries of the Schengen Zone.
This article is a guide for you and offers informative FAQs one needs to know to understand the effects of ETIAS for travelers arriving in Greece.
FREQUENTLY ASKED QUESTIONS
What is ETIAS, and why do I need one?
The European Travel Information and Authorization System (ETIAS) is designed to maximize efficiency in traveler transit. It will register and pre-screen visitors from visa exempt countries before they arrive in Schengen countries to improve their border security system. It is only applied for travelers going to these countries on a travel or business purpose and for no more than 90 days out of 180.
Why do citizens of Serbia need to have an ETIAS?
The ETIAS is for any country that currently visits the Schengen countries with no need for a visa; this includes Serbia and any other country that follows the same conditions of free visa entry.
Does the ETIAS allow citizens of Serbia to visit multiple countries of the EU?
ETIAS is an intergovernmental legislative system created to improve and enforce the security in all member states of the Schengen Zone. With an ETIAS, you can enter Schengen Zone countries for no more than 90 days and with the purpose of tourism, leisure, or business.The document holder is also allowed to make multiple entries to these countries.
What happens if my passport expires before the ETIAS does?
If for some reason you apply to ETIAS using a passport document that expires before the ETIAS, you will need to apply again for an ETIAS authorization in order to link it to your new passport document.
What do I need to apply for an ETIAS?
Applying for an ETIAS document is very easy for any traveler. You can apply on the official website or get help from iVisa.com to complete the ETIAS application form and make your processing time faster.
The iVisa.com system has three steps to follow:
1.Fill in the online questionnaire with your personal info and select the processing speed you want for your ETIAS application.
Standard processing - document ready in 24 hours
Rush processing - ETIAS ready in 4 hours
Super rush processing - ETIAS document in 30 minutes.
2.You must then double-check that the information you fill out is correct, and make the fast payment of the iVisa.com service fee.
3.The final step is to answer any poll question shown on the platform related to your ETIAS application and click "SUBMIT".
When your application form is submitted, you can only stay calm and wait to receive an email with your Greece ETIAS results.
Can I trust the iVisa.com system?
We understand that you may have doubts about the security of online platforms. We work hard to keep your info safe. Our platform uses trusted security systems to ensure our databases and your personal information stay confidential.
If you have any doubts, we invite you to read client reviews of our services here.
I need more information, where can I find it?
Because there is a lot of information online, we recommend you contact us directly to give you the most accurate response to your question or visit the iVisa.com's website where you will find more specific answers to your individual queries.