For residents of the Seychelles, who are accustomed to waking up to breathtaking beach views, diving down to coral reefs and finding gigantic turtles along the African continent it can be hard to find a better holiday destination Greece with its beaches and watersports is a fantastic option, combining mythical art, Mediterranean cuisine and the ancient remains of astonishing UNESCO Heritage Sites.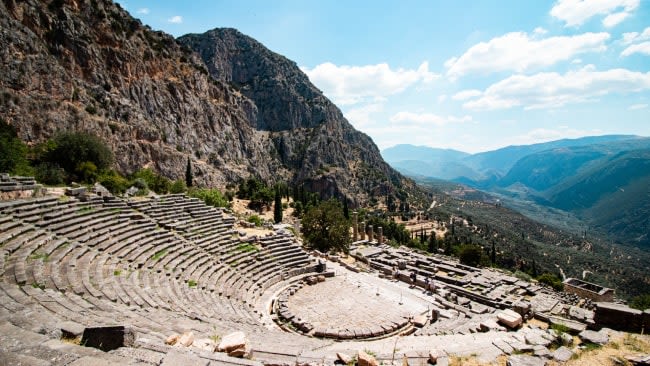 If you want to visit Greece next year, you must be prepared. Schengen zone countries will introduce a new entry requirement for visitors. Every traveler must apply for an online ETIAS authorization document to visit any of the Schengen Zone countries for the sole purpose of tourism, leisure, business, or a medical visit.
The ETIAS system will ensure that all visitors entering the Schengen countries are not a threat to the country's citizens or other visitors. You'll be pleased to hear that you will also avoid long queues as this document will make your time at Immigration much faster.
In this article, you can find the answers to our most popular FAQs, which can help you understand in detail what ETIAS is about before you plan your next visit to Greece.
FREQUENTLY ASKED QUESTIONS
What is the ETIAS for?
The European Travel Information and Authorization System is known as ETIAS. It works similarly to the U.S. Electronic System for Travel Authorization (ETSA). Its purpose is to prescreening travelers arriving at Schengen area countries to ensure the security of the country itself.
Does the ETIAS document allow citizens of Seychelles to visit any EU country?
The ETIAS authorization allows travelers, including the citizens of Seychelles, to visit the countries that are part of the Schengen Economic area. It also permits visits to these countries with multiple entry authorization.
Can I visit more than one EU country with an ETIAS authorization?
Once you apply for an online ETIAS document and get the approved authorization, you can visit any EU country that is a member of the Schengen Zone. Some countries might not be a member of the European Union but they make up part the of Schengen Economic Area.
How can citizens of Seychelles apply for an ETIAS?
All applications for an ETIAS are made digitally through an online application form. You can choose to apply on the official website, or hop on to the iVisa.com platform to start this easy process and have it ready in your email inbox before you know it.
For how many years is the ETIAS valid?
The ETIAS authorization is linked to your passport document and is valid for the length of your trip or up to 3 years from the approval issue date. If your passport expires before the ETIAS validity, the ETIAS automatically loses its validity, and you will need to apply for a new one.
How long can citizens of Seychelles stay in Greece with an ETIAS?
Obtaining an ETIAS document allows the traveler to stay in any of the Schengen countries for a stay of maximum 90 days within 180 days. If you wish to stay more than 90 days in Greece or any other Schengen state, you will need to check online what other visas are available for you.
How fast can I get an ETIAS?
By using the iVisa.com services you can get your Greece ETIAS document faster than ever, based on whichever processing speed you chose.
Standard processing: submitting your application form and getting your ETIAS results is done in 24 hours.
Rush processing: once you submit your application form, you will get your ETIAS document in 4 hours.
Super rush processing: go for the fastest option and get your ETIAS in 30 minutes after submitting your form.
What steps must I follow to apply?
Once the application process is open to travelers, you can go for the application process on the official ETIAS website, or choose the easier option of following guidance from iVisa.com. With iVisa.com, the application process will have three simple steps:
1.Fill out the online questionnaire with your personal info and select the processing speed you want for your application.
2.Check that all the data you included above is correct, and make the online fee payment for iVisa.com services.
3.Answer any additional questions the online poll has for you about the ETIAS application, and click on "SUBMIT".
Once you hit the submit button, your application is sent. You will only need to wait for the final results in your email inbox.
Is iVisa.com safe?
iVisa.com is an online platform that supports world travelers with their visa application processes. Because of the importance of the visas we handle and your personal information, the security systems used on our platform are the best. You can trust us to protect your information throughout the application process. You can see our clients reviews of our services if in any doubt.
Who can I contact for more information?
If the FAQ section above hasn't answered all your questions, we're more than willing to help resolve any issues or queries you might continue to have. Write us a message, or discover more info on the iVisa.com's website.