Greece is famous for its unique historical sites. Walking around the Acropolis in Athens might take you back a few centuries and see where democracy started. Greece has changed the modern world and we are sure you want to visit this fantastic country soon. Then check the new requirements to enter Greece.
Citizens of Argentina who want to visit Greece will need to get an ETIAS. ETIAS is an online form required by the European Union as part of its new immigration guidelines. Make sure to keep updated with these new procedures as they are mandatory for Argentinian travelers.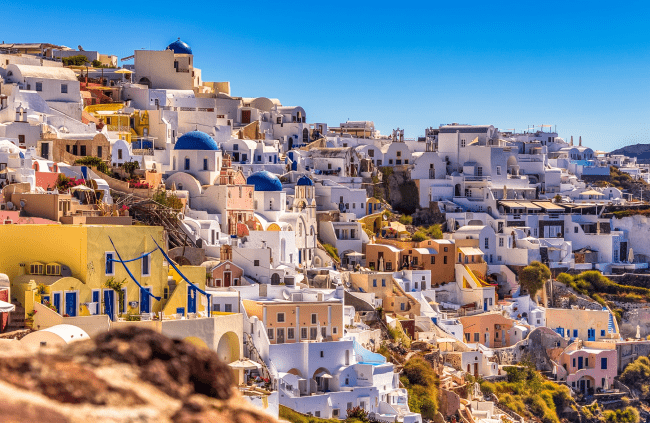 iVisa.com is offering an easy, simple, and reliable service and you can do it online. Check the new ETIAS process and get it today!
Read the next FAQs to get more information about ETIAS.
Frequently Asked Questions (FAQs)
What does ETIAS mean?
ETIAS means European Travel Information and Authorization System. The European Union established ETIAS as a new form to gather more information from travelers that will allow better border control. ETIAS will support the increase in irregular immigration and detect visitors that could be considered a threat to the European countries.
Do I need a Greece ETIAS?
If you are a national from the 62 countries that don't need a visa to enter the Schengen area in Europe, then you will be required an ETIAS. Argentina is part of this list of countries, then citizens of Argentina are required an ETIAS.
Get your application with iVisa.com here.
Can I travel to Europe with the Greece ETIAS?
ETIAS are required by the 26 states part of the Schengen agreement. Europe is larger than those 26 countries, for this reason, it will be better to check what documents you need for each country in your itinerary. Go to our Visa Checker and fill out the origin and destination countries to know if you need an ETIAS or any other travel document.
On the other hand, you need to comply with entering the first country stated in your ETIAS. When completing your application be sure about the country you will be visiting first. Because border officers will check if the first country you are entering is the same as in your form. If you intend to enter through another country, even with an approved ETIAS, this might be grounds to deny your entry.
If you have some questions, get our support team to help you.
How long is the ETIAS valid?
ETIAS is valid for 3 consecutive years. While traveling around the Schengen countries you can stay up to 90 days.
Start your journey through Europe now! Go to the application page!
What info and documents are important for Greece ETIAS?
The most important information for your ETIAS is personal details like names, date of birth, parents' information, etc. As well, you will be asked about criminal records, previous trips, and anything that would seem relevant for immigration authorities. Remember your information will be cross-checked with other bases like Europol, so answer with honesty. Get the following too:
A passport's scan that will be uploaded during your application.
An Email address, to get the final answer.
Payment alternatives, if you have a Paypal account or a credit/debit card, then you can pay iVisa.com fee.
What will I receive in my email?
This is an online process, so we will send your ETIAS to your email. Don't forget that when you enter Greece show this email and any attached documents so airport officials are aware you already have an ETIAS.
Which are the steps for Greece ETIAS?
As we bring you a fast process, you only need to complete 3 steps:
Respond all the questions in the online form with your personal information.
Double-check your answers and correct any mistakes. Select a payment method, with iVisa.com, you can pay with a credit/debit card or with Paypal.
Attach your passport's scan and any other required documents.
Any doubts? Contact our support agents that can give you extra help with your ETIAS.
What processing times do you handle?
Time and budget are essential for iVisa.com, that's why we bring you three options to choose from:
Standard service, the lowest fee for an average waiting time.
Rush service, faster service for a higher price.
Super rush service, if you have a bigger budget, we offer you the fastest option.
How safe is iVisa.com with Greece ETIAS?
iVisa.com is not only secure with Greece ETIAS but with any travel processes. Years of experience and top-notch platforms make our products reliable for our clients. Check their comments to convince yourself to get your ETIAS today!
Where can I find more info?
Keep on exploring the iVisa.com's page or reach out to our fantastic support team with any inquiries about the ETIAS process. They are available 24/7.
Your Greece ETIAS is waiting for you, apply today!