If you are planning a trip to Greece from Russia you should keep in mind that Greece is part of the Schengen territory along with 25 other countries. To enter the Schengen territory you need a Schengen visa which is a mandatory document issued by the competent authorities for all travelers to transit or move in and out of the Schengen territory. iVisa.com is the first choice to start your trip as it will help you with the process of acquiring your Schengen visa and you can travel without complications.
We have a group of experts who will be your best allies and they will review your application in detail to achieve a perfect application.
If you want more information about Greece Schengen visa for citizens of Russia visit us Here and we will help you.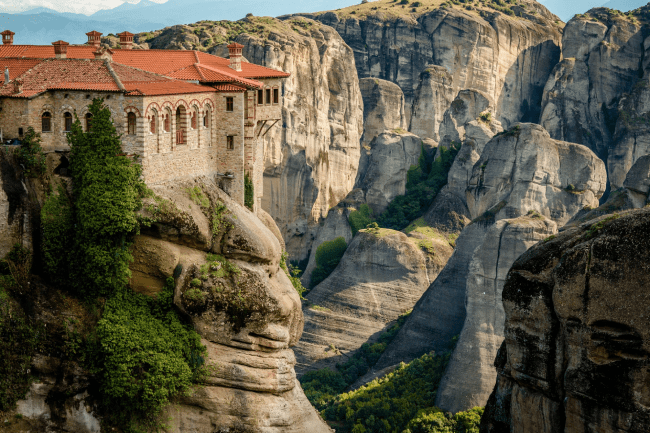 How is the Greece Schengen visa application process?
Complete the application form with all the required information.
Select the processing time that best suits your needs and proceed to checkout.
Your application will be reviewed by our agents to have everything in order.
Obtain your document via email.
Print and show your passport with the Schengen visa at the airport.
Learn more about Greece Schengen visa for citizens of Russia and be ready for your adventure.
Why should I apply in advance?
In the event that you decide to apply in advance, you will receive your own Greece Schengen Visa form before your trip, and it will be evaluated by a specialist who will prepare it for you. In any case, you will not have to spend time on this once you arrive and will have no problems with the authorities.
Find out more about Greece Schengen visa for citizens of Russia
Frequently Asked Questions
What does the Greece Schengen Visa mean?
The Greece Schengen visa for citizens of Russia is a single entry visa with a validity of 180 days and a maximum of stay up to 90 days.
What documents do I need to present for the Greece Schengen Visa?
Two recent photos with white background.
Current valid Passport.
Hotel reservation or invitation letter.
Medical Insurance with a minimum coverage of 30.000 Euros.
PayPal account or a credit/debit card to pay the processing fee.
Start your application now for Greece Schengen visa for citizens of Russia.
What are the processing times?
Standard Processing Time: Get your document in a short time and at an economical price.

Rush Processing Time: Get your document a little faster at a higher price.

Super Rush Processing Time: Get your document in the shortest possible time for the highest price.
Learn More about Greece Schengen visa for citizens of Russia
Is it trustable to use iVisa.com??
Absolutely, iVisa.com is a totally secure and innovative platform. We have excellent reviews from our customers as a result of our support and the services we offer.
Feel free to start your application with us.
Can I get support with iVisa.com?
You can always count on our support agents, we are available 24 hours a day to answer all your questions and help you with any problem you may have. Contact us for support in processing Greece Schengen Visa for citizens of Russia.
iVisa.com Recommends
Planning to get a Greece Schengen visa for citizens of Russia? This information may be of great interest to you!
Though Greeks are unique when it comes to terms of musical growth, when compared to Russian culture they have maintained their own classic kind of music, that has been handed down from generation to generation since ancient times. That's why if you're likely to attend a Russian music festival in Greece, then you would not simply experience great audio, but also get to know more about the rich cultural history of both states. As you know, Russia and Greece have always had a fantastic history together, therefore attending any audio concerts in both of the cities would be a perfect chance to find out more about each other. The best thing about attending Russian music festivals in Greece is that almost all of them are organized by the Russian community. This usually means that virtually every year, there's an attempt to maintain a concert, a show, or even a party in the attention of Russian civilization. Obviously, the organizers of these events don't entirely target the governmental community, as they try and reach out to different communities that may be interested in participating. In this way, we can say these music concerts are a perfect way to strengthen cultural ties between the two nations and also find out more about the rich musical history which both countries share.