Bulgaria is one of the 30 countries allowed to enter Greece during the global pandemic.
Earlier this month, Greece resumed international travel by lifting its travel restrictions and allowing foreign citizens to enter the country, but not without ensuring the safety of both residents and non-residents first.
If you're a citizen of Bulgaria looking to travel to Greece, you will need to show a Passenger Locator Form or Health Declaration to be authorized within the country.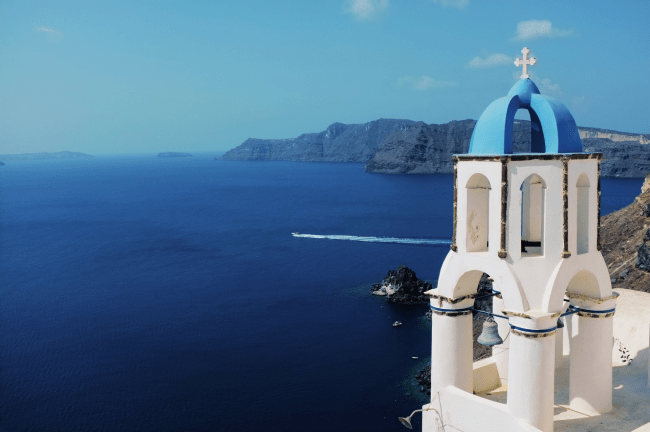 As of last Tuesday, July 28, 2020, travelers of flights from Bulgaria to Greece will be required to have a negative molecular test result (PCR) for coronavirus, performed up to 72 hours before their entry to Greece. If you didn't have time to get tested before your departure, you will be tested by the competent Greek authorities at the moment of your arrival. Keep in mind that this doesn't apply for travelers entering the country for essential professional reasons.
Luckily, iVisa.com has your back and can most definitely help you process your Health Declaration online right before your trip! The process is simple, fast, and reliable.
Learn all the dos and don'ts of this new travel document that will allow you to access one of the most amazing travel destinations in the world during what's left of 2020 with our FAQs below.
FREQUENTLY ASKED QUESTIONS (FAQs)
WHAT IS A HEALTH DECLARATION OR PASSENGER LOCATOR FORM?
A Passenger Locator Form or Health Declaration is a paper in which you accurately declare your health status along with the places you've visited in the last 14 days. With this travel document, the Government of Greece keeps bearing the required screenings to keep travelers safe throughout the pandemic.
WHY DO I NEED A PASSENGER LOCATOR FORM TO ENTER GREECE?
You need to showcase a Health Declaration upon your arrival so you can access Greece and aby with the remaining travel restrictions which aim to keep limiting the rise of the novel coronavirus within its community. Through this Health Declaration or Passenger Locator Form (PLF), Greece will continue to ensure the security of residents and non-residents until all international touring restrictions have passed.
Apply for your Health Declaration with iVisa.com here.
WHERE CAN I REQUEST A HEALTH DECLARATION?
You can request a Passenger Locator Form at Greece's official website or app and follow all the steps linked to the application or you can request yours easily and reliably through iVisa.com. The process is simple, fast and once you finish it, the Health Declaration will be sent out to you as a QR code.
WHY WILL YOU SEND ME A QR CODE?
You'll get a QR code straight to your email so you can display it to Greece's Port Authorities once you arrive.
The immigration officer will ask you to show your travel documents along with the QR code of your Health Declaration. Next, they will run your QR code through their system so your contact details and travel information will show up along with your Health Declaration. After that, you will be admitted to Greece.
Process your Health Declaration with iVisa.com here.
WHAT DOCUMENTS DO I NEED TO GIVE YOU TO GET MY HEALTH DECLARATION?
To help you fix your Health Declaration online, you will need to provide the following list of documents:
Valid Passport Scan: we will ask you to please send a scan of your valid passport so we can have all your travel details and contact information.
Return Flight Ticket: this document is valid for a limited period of time this is why you will have to display proof of your valid return ticket to the immigration officer.
Proof of Accommodation: it can be your hotel reservation or a letter from your host in Greece.
Your Email Address: our team of experts will send out the document to your email, which is why you need to provide a valid email address.
Payment Method: when you finish filling out the application form, you will be asked to select a payment method. You will be able to pay with Paypal or with a valid credit or debit card.
WHAT ARE THE PROCESSING TIMES AND FEES TO GET A HEALTH DECLARATION?
You're an international tourist, so we completely get why these are top concerns. You are able to process your Health Declaration through iVisa.com's easy-to-use platform with the help of our amazing team of experts who will handle your application in the best way they can. Here are the available processing times and fees for you to choose the one that best suits your travel needs:
Standard Processing Time:

24 hours

-

USD 20.00

Rush Processing Time:

8 hours

-

USD 35.00

Super Rush Processing Time:

4 hours

-

USD 60.00
Request a Health Declaration with iVisa.com before you travel.
HOW DO I PROCESS MY HEALTH DECLARATION?
Processing your Health Declaration with iVisa.com is really easy! The best thing is, our platform is completely secure. We can guarantee that it won't take you more than just a few minutes to finish these three uncomplicated steps:
First, fill out your application form here by simply answering a couple of questions. Later, just choose the processing time that best suits your travel requirements.

Second, please double-check the information that you have given us so you can move along with the payment through Paypal or with any of your valid credit or debit cards.

Third, just send out your passport scan, and our astounding team of professionals will check your application to send the Health Declaration as a QR code straight to the email that you've provided. Please know that you will have to display this to the immigration deputy once you arrive at the airport so you're authorized in Greece.
Keep in mind that you can reach out to us at any moment if you need further assistance along the way. Our customer service team will be happy to answer any of your questions.
DO MINORS NEED TO REQUEST A HEALTH DECLARATION TOO?
They sure do! Minors have to request their Health Declaration because they aren't immune to the novel coronavirus. The good thing is, you are able to process more than one Health Declaration through iVisa.com on this page.
HOW SAFE IS IVISA.com TO PROCESS MY HEALTH DECLARATION?
iVisa.com is very safe indeed! Although we aren't associated with the government of Greece in any form, we are an entitled travel agency with an excellent team of professionals who will process your application in the most reliable way. You may also read what our customers have to say about us for your added peace of mind.
CAN I GET IN TOUCH WITH YOU IF I HAVE QUESTIONS ABOUT HOW TO PROCESS MY HEALTH DECLARATION?
Yes, for sure. You can get in touch with any of our customer service agents whenever you need to! They are available for you 24/7. You can contact them via chat, phone +1 (786) 460-2707 or by emailing help@ivisa.com.