Have you heard about Mykonos? This dreamy island in Greece has everything you want from fabulous beaches, chic atmosphere to a unique lifestyle. Don't lose the opportunity to visit Mykonos in Greece any time soon. But before planning for this trip you should know about the new requirements to enter Greece.
Citizens of Chile who are traveling to Greece need to be aware of ETIAS, the new online form they need to complete before arriving. The European Union, which Greece is part of, has established this procedure for safety purposes, and citizens of Chile have to comply.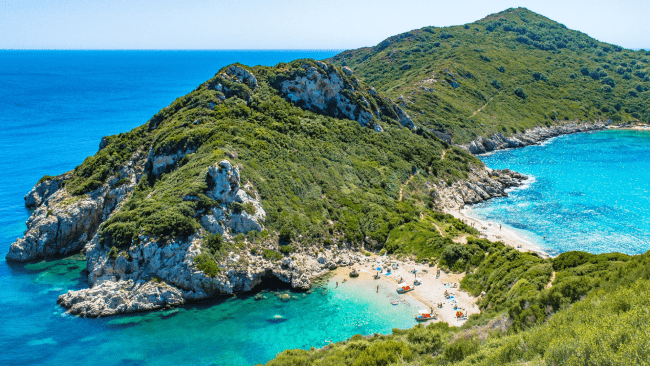 You don't need to worry about it because iVisa.com is here to help you. Get your ETIAS easily done with iVisa.com and relax.
Not sure yet? That's ok, you can start by reading the next information about Greece ETIAS before starting your application with iVisa.com.
Frequently Asked Questions (FAQs)
What does Greece ETIAS mean?
ETIAS means European Travel Information and Authorization System and this is a new process required by Greece and all 26 countries part of the Schengen agreement.
The electronic form collects information about international passengers as a way to better control the immigration process. Hopefully, this will reduce current crime rates, illegal immigration, and terrorism.
Do citizens of Chile need an ETIAS?
That's correct! Citizens of Chile will be required an ETIAS before they visit Greece or any other country in the Schengen area.
The ETIAS is required to nationals from visa-exempt countries to the Schengen area, for this reason, citizens of Chile need an ETIAS.
Start now and continue planning your Greece trip!
What other countries can I visit with the ETIAS?
The ETIAS is valid for the 26 states part of the Schengen deal, Greece included. However, be careful when choosing the first country you want to visit. When completing your online form make sure you state clearly the first country from your itinerary. Once you arrive, you should enter the country stated in your ETIAS application. After this first country, you can visit freely all the other Schengen countries.
Any doubts about this requirement? Write our support team to help you.
How long is the ETIAS valid?
The document is valid for 3 consecutive years since it is approved. As well, your ETIAS allows you a 90-day maximum stay in the Schengen countries. There are no limits to the number of trips, you just need to follow these parameters.
Apply here, and start traveling through Europe.
What information is relevant for Greece ETIAS?
All your personal information is relevant for the electronic form. Some questions will refer to your name, address, date of birth, employment, etc. Besides, you can be asked about criminal records, previous trips to risky countries, and any irregularity in your travel history. Remember all your information will be checked with other international bases like Interpol, so answer with truthful info. It will be very important to have the following too:
A passport scan with a clear view of your photo and personal information.
A valid email address.
Payment alternatives. Pay the iVisa.com's fee with a Paypal account or with a credit/debit card.
What are the processing times for the ETIAS?
Choose between the next three alternatives according to your needs:
Standard option, a moderate waiting time to get your ETIAS.
Rush option, faster service for a higher fee.
Super rush option, the quickest alternative for your document.
What steps do I follow for the Greece ETIAS?
Answer the questions in the electronic form and select a processing time.
Double-check your answers just in case there are any mistakes. Determine your payment method, between credit/debit card or Paypal.
Attach the documents required, like your passport scan copy.
Not sure about something? Contact iVisa.com's support agents for any inquiry.
What exactly will I receive in my email?
You should get your ETIAS. iVisa.com will send you an email with all the information about your ETIAS. Show the attached document to the airport officers at your arrival to Greece or any other Schengen country. We recommend you to take with you a printed copy of the ETIAS.
Are minors requested an ETIAS?
Yes. Citizens of Chile, no matter their age, will be required an ETIAS. Be sure to have an ETIAS for every member of your group so you don't have any issues at your arrival.
How safe is iVisa.com?
We are a very safe company. We invest in the latest safety systems and our staff follow through security guidelines when handling sensitive and personal information. Trust our clients' comments about our quality work. Even though iVisa.com doesn't work directly with the European Union, we can manage your ETIAS application successfully.
Choose iVisa.com and start your journey!
I have some questions, where can I get more information?
Get in touch with the support team who will immediately answer your questions. You can continue exploring the iVisa.com main page or begin your ETIAS application with us.