Travelling can be an unforgettable experience. Everyone who travels this year is sure to be worried about the effects of the recent global health crisis. People can continue traveling by taking steps such as wearing masks and keeping social distance. Our experts are there to find solutions to your travel problems and to get you documents in the appropriate time period. If you are from a non-European country, then you probably need a Schengen visa to enter Greece. For more detailed information on the Schengen visa fees and to find out how much is Schengen visa to Greece, press this link to access the iVisa.com webpage.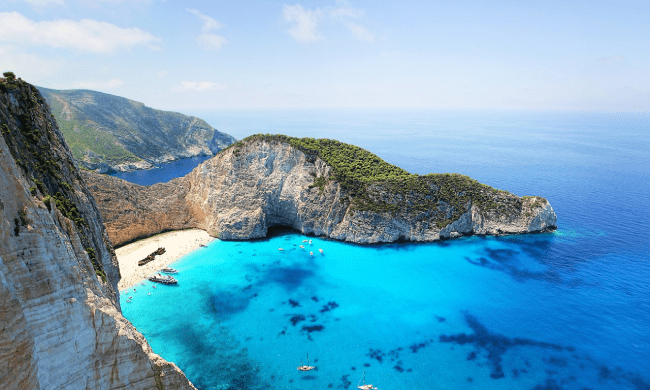 The cost of the Schengen visa depends on the visa issued. There are various visas for every occasion depending on your purpose of visit. The average Schengen visa fee for an adult is 80 Euros. It is a fee imposed by the government entities. If you are ready to pay an additional fee for a much better service, then apply with iVisa.com.
If you want to learn more about Greece's Schengen visa expense, then read this article to the end.
Frequently Asked Questions
SHOULD I AVAIL OF A SCHENGEN VISA TO GREECE?
Yes. If you're from an eligible country, you can travel to Greece for up to 90 days for tourists and business purposes. You must apply for a visa if the current visa has expired. You may click here and refer to more details. Complete your Schengen visa application with iVisa.com and leave the rest to our team of experts. They will deliver the visa via email.
HOW MANY OPTIONS ARE AVAILABLE TO GET DOCUMENTS DELIVERED?
Going to an embassy to complete the procedures is difficult to manage. Therefore, if you need to get the document in a secure manner, click here and we will provide you with easier processing options to avail of your document. These options are based on one's needs and affordability. These options are:
Standard Processing Option: this is the standard way to get your document through the most affordable means.
Rush Processing Option: this can bring you to document a little faster than the latter option. Here, the expense is also more.
Super Rush Processing Option: this is the expensive option, as it allows you to receive your document ASAP.
How much is a Schengen visa to Greece? It depends on how soon you need it!
HOW CAN I GET MY SCHENGEN VISA DOCUMENT?
Every person who wishes to apply for a visa to visit Greece can apply online. Gather all mandatory documents and upload for a rapid response. It takes a few minutes to use our customer-friendly form.
First, fill the online application form. Then, opt for the most comfortable processing time as per your needs.
Second, verify and double click the information you have provided. Now, complete the online payment through a valid debit/credit card.
Third, upload the scanned copy of a valid passport and other documents if necessary. Then please complete the online form by hitting the "SUBMIT" button.
Then, get your approved document via email. If you have any issues, contact our customer support team to resolve the issue.
HOW MUCH IS THE SCHENGEN VISA TO GREECE FOR ADULTS AND CHILDREN- IS IT THE SAME?
No. children between the ages of 6-12 pay only 35 euros, while the children under the age of 6 are not required to pay anything. You can pay this fee to iVisa.com through an available debit/credit card. If you apply with iVisa.com, you don't have to personally calculate how much the Schengen visa to Greece costs. Our team of experts, who have immense experience in visa applications, will calculate all the expenses and provide a final report. Start your application with iVisa.com for a tension-free experience.
WHAT ARE THE ESSENTIAL DOCUMENTS I NEED TO PROVIDE YOU TO PROCESS MY SCHENGEN VISA?
You only need to provide the following documents to easily apply for a Schengen visa online.
Scanned copy of passport: this is required to get your passport number and contact information.
Valid email address: our team will deliver you the approved document via mail, which is why you need to have a valid one.
Payment method: you can pay through a valid debit/credit card.
You also need to provide us with accommodation proof, travel plans, and educational & employment details.
After submitting the required documents, you will have completed the iVisa.com application process. How much is a Schengen visa to Greece? Our team can tell you.
IS THERE ANY DIFFERENCE BETWEEN A SINGLE ENTRY AND A MULTIPLE ENTRY SCHENGEN VISA?
Yes, a single entry visa allows its holder to enter the place only once for a certain period. Once you leave the area, the visa expires, even if their stay in Greece is not over yet. The multiple entry visa allows its holder to go in and out of Greece as they please. For further details, or if you're wondering How much is Schengen visa to Greece, feel free to clear your queries with our customer support team.
ARE IVISA.COM SERVICES AUTHENTIC AND SAFE?
We ensure your safety by upholding security that protects customer accounts and information. Our team of experts is always updated with the latest travel news and innovations. You don't have to worry about your sensitive information getting lost or falling into the wrong hands. iVisa.com always guarantees high quality and secure services.
WHAT ARE YOUR MAIN VISA PROCESSING SERVICES?
iVisa.com extends an easy and friendly form that doesn't take hours to complete. You'll find clear instructions and guidelines and of course responses to your queries are provided speedily by our team. Stay cool during the application process, as we will work with you to get your travel documents as soon as possible. We have speedy procedure options, and your application will be processed according to your pricing needs. If you need any additional information, then click this link. How much is a Schengen visa to Greece? Get in touch to find out more.