Europe is moving forward with stricter controls to its borders. Recent data around safety issues such as crime, irregular immigration, and terrorism show an alarming increase. For this reason, the European Union is establishing a new electronic system call ETIAS that will allow better data information and detect criminals before they arrive in Europe.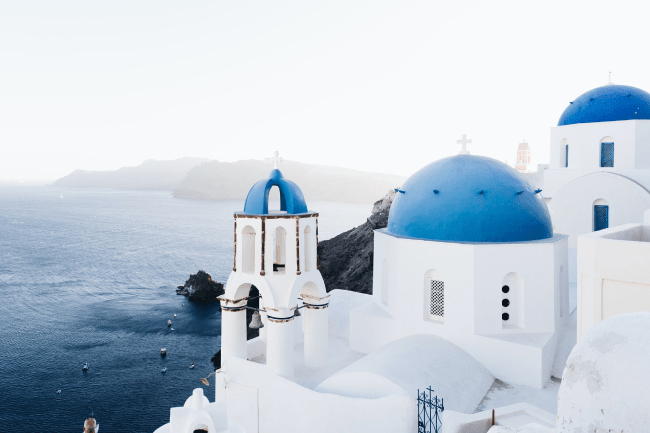 Greece as part of the European Union will also comply with these new immigration guidelines. Then, citizens of Brunei should be aware that from now on they should complete an ETIAS before their European trip.
This is your opportunity to check out iVisa.com services and have your Greece ETIAS soon. Try our simple, fast, and reliable product.
Get more information in the following lines.
Frequently Asked Questions (FAQs)
What is ETIAS?
ETIAS refers to the European Travel Information and Authorization System that will be in place in the 26 countries part of the Schengen agreement, including Greece.
Start the application with iVisa.com today!
Is Greece ETIAS a visa?
No, Greece ETIAS is not a visa. ETIAS is an authorization document and is requested for citizens from countries that are exempt from visas to the Schengen area. Brunei is part of the 62 countries that are visa-free to the Schengen space, therefore, citizens of Brunei will need an ETIAS.
There is also a difference in the process between an ETIAS and a visa. If you've ever had to request a visa, you might know you need an interview at an embassy, bring several documents, and wait up to months for a final answer. The ETIAS is easy with iVisa.com, just complete an online form and you are set to travel.
Can I travel to other countries with the Greece ETIAS?
Yes, you can travel to the 26 countries part of the Schengen agreement with your ETIAS. This new process is mandated by the European Union, so it's not exclusive to Greece.
On the other hand, we must advise about the first country you decide to visit. During your application, you will be asked about the first country you will be visiting. If you put Greece, then you must visit Greece first. Don't try to travel first to a country different from the one stated in your ETIAS. This will bring some issues to your entry.
If you are unsure about this, please reach our iVisa.com's team for more clarification.
How long is Greece ETIAS valid?
Either you decide to visit Greece or more countries in the Schengen area, you can stay up to 90 days with your ETIAS. The document has a validity of 3 consecutive years.
Apply now and visit Greece soon!
What information and requirements are requested?
The online form has questions about personal details such as name, place of birth, parents' information, employment, etc. Besides, you will be asked about any medical records, criminal background, and information relevant to the European Union. Remember that this information will be cross-checked with other bases like Europol, so answer with honesty.
Requirements:
Passport's scan with a clear view of your picture.
A valid email address.
Payment, iVisa.com offers you two options, either you want to pay with your Paypal account or if you have a credit/debit card, you get to choose what's best for you.
What are the processing times to get the ETIAS?
iVisa.com is always thinking about your needs, for this reason, you can choose from these three alternatives:
Standard option, typical service for the lowest fee.
Rush option, quicker alternative to get your ETIAS.
Super rush option, if you have a bigger budget, your ETIAS can be done rapidly.
How is the procedure?
We have an easy process, which can be finished in just 3 steps:
Fill out the form with your personal information and select an option for your waiting time.
Review your information and complete any missing information. Get your payment done with a credit/debit card or with a Paypal account.
Upload the scan of your passport and send the online form.
Ready? Go here and start your ETIAS.
How will I get the ETIAS?
Emails are the best way of communication when doing an online form, like the ETIAS. We will use your email address to send you the final documentation when your ETIAS gets approved. Your email must be valid, so the response doesn't get lost.
How secure is to get Greece ETIAS with iVisa.com?
Very safe. We specialized in all types of services about travel documentation, so our experience and high-quality systems are at your disposition to get your Greece ETIAS very soon. Read more about iVisa.com's customer satisfaction in the comments page and be sure we are the best company in the market.
I have some questions, where can I get more info?
Contact our customer support team to get your questions solved. But if you are ready to get your ETIAS, then apply today with iVisa.com.