Have you heard of Mykonos and Santorini in Greece? These islands have spectacular beaches combined with an incredible atmosphere. Enjoy these precious sites while traveling through Greece. Get all the requirements to enter Greece and just relax!
Citizens of Hong Kong can travel to Greece if they comply with the new entry requirements such as the fulfillment of the ETIAS. The European Union has created this electronic form to collect information about non-EU travelers, like citizens of Hong Kong.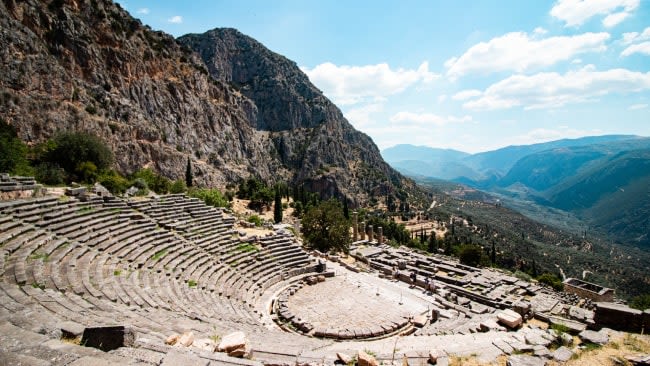 Everything is made easy with iVisa.com, for this reason, you can do your ETIAS application with us and be comfortable using a simple, fast, and reliable service.
Check the next FAQs to find out more details.
Frequently Asked Questions (FAQs)
What does ETIAS mean?
ETIAS means European Travel Information and Authorization System and it's the new authorization system for international travelers from countries exempt from visas to the Schengen area. Hong Kong is a visa-free country, for this reason, citizens of Hong Kong will be required the new ETIAS.
The information given in the online form will be used to detect criminals and people related to irregular immigration. The EU expects to control the entry of these potential threats to the Schengen countries.
Are ETIAS and visas the same?
No, ETIAS and visas are two different procedures. For instance, visas require a longer process with appointments at the embassy, tedious forms, and waiting periods that could last months. On the other hand, with ETIAS you only need to fill out an online form.
It's as easy as it sounds, start your application today!
Is ETIAS valid for all the countries in Europe?
No, ETIAS is not valid for all of Europe, just for the 26 countries part of the Schengen agreement. You can use the iVisa.com's Visa Checkerand be sure all the countries in your itinerary accept the ETIAS.
Some doubts about this?, get our support team to help you.
How long is the ETIAS valid?
The authorization document is valid for 3 consecutive years, you can travel as many times as you want during this period. Also, you can only stay a maximum of 90 days in Schengen countries.
Greece is waiting for you, start applying here!
What information do I need to provide for Greece ETIAS?
You need to provide all the information requested in the online form. This information will be about personal details like your name, address, employment, etc. As well, specific data about previous trips, criminal records, and anything relevant for EU immigration. Remember this information will be cross-checked with other international databases like Interpol, so give honest answers.
Don't forget to have the following:
The scan of your passport with a clear view of your picture.
A valid email address, which will be used to send your ETIAS document.
Payment options, you can choose between two electronic methods, pay with your Paypal account or use a credit/debit card. iVisa.com charges a minimum fee for its service.
What are the procedure times?
iVisa.com works around three processing times that you can select according to your needs:
Standard service, a typical option for the lowest fee.
Rush service, a rapid alternative for your ETIAS.
Super rush service, the quickest method in case you are in a hurry.
Which are the steps for the Greece ETIAS?
A simple application is done through the next 3 steps:
First answer the questionnaire in the electronic form and choose a processing time.
Second double-check your information and determine how you will pay, use a credit/debit card or a Paypal account.
Attach the scan of your passport and any other documents requested in the form.
Get in touch with iVisa.com's support agents if you have any doubts about these steps or continue with your application.
What will I get in my email?
You will get your ETIAS. Keep this email safe and show it to the airport officials when arriving in Greece or any other Schengen country. Be aware that the final entry decision depends on border control, so keep all the correct documentation with you, like your ETIAS.
Do minors need a Greece ETIAS?
Yes, minors need an ETIAS. Children or elderly people will need to have their ETIAS. The requirement is for all travelers, no matter age.
How safe is the ETIAS with iVisa.com?
You can trust iVisa.com's service as many of our previous customers. They left plenty of reviews about the excellence of our products. We are specialized in ETIAS and any other travel document.
Choose iVisa.com and travel to Europe soon!
I have some questions, who should I contact?
Don't worry! We will support you through our customer service team that is available 24/7 for any inquiries.
Apply now and get your Greece ETIAS!