Greece is home to one of the oldest civilizations in the world. Ancient Greece still surprises international visitors with all the historical places spread throughout the country. As well, Greece has given the modern world democracy and important knowledge from its phylosophers. We are sure you can't wait to visit this fabulous country but first check on the new entry requirements.
Citizens of Grenada will be required to have an ETIAS when visiting Greece. This is a new immigration guideline established by the European Union and all countries in the Schengen area will have to comply, including Greece. Grenada is among the countries that are required the Greece ETIAS.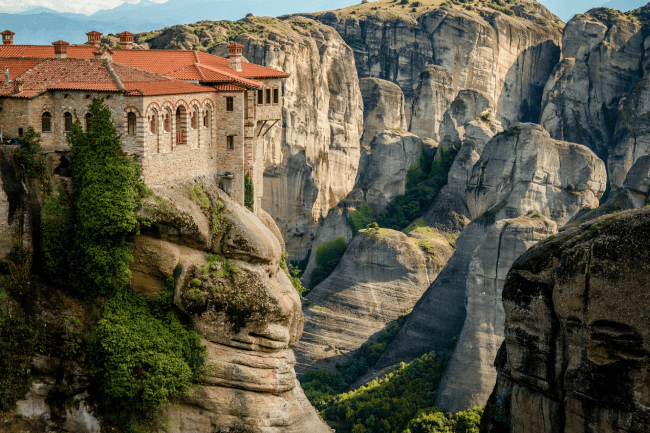 iVisa.com can provide you with a fast, simple, and reliable service for your ETIAS. We are a specialized company for all travel procedures and this is your chance to try your application with us.
We have gathered all the information you need to know about ETIAS, so keep reading.
Frequently Asked Questions (FAQs)
What is a Greece ETIAS?
The European Travel Information and Authorization System or ETIAS is the new electronic system mandatory for the 62 countries visa-exempt to the Schengen area. Grenada is one of these countries.
The electronic form will support the EU efforts to collect information from all visitors. This will potentially prevent the entry of people related to crime, illegal immigration, and terrorism.
Do I need an ETIAS for every country in Europe?
No, citizens of Grenada don't need to request an ETIAS for every country in Europe. There are two important characteristics of ETIAS you should know:
ETIAS are valid for the 26 countries in the Schengen agreement, this means, once you obtain your ETIAS you can visit all the countries in the Schengen area.
The Schengen deal doesn't compromise all the countries in Europe. Be careful when planning your itinerary as you might want to visit a country where ETIAS is not valid. Go to the iVisa.com's Visa Checker for further information about travel documents you might need for certain destinations.
Do I need to visit Greece first with the ETIAS?
Only if you put Greece as the first country to visit in your application as you need to follow through what you stated in your ETIAS form. If you try to enter through a different Schengen country from the one in your application, this might seems suspicious to border control and your entry could be denied. Be careful and follow the strict guidelines for ETIAS.
Further questions? Reach out to the iVisa.com's support team.
How long is the Greece ETIAS valid?
The ETIAS authorization is valid for 3 years. Besides, during your visit, you can stay up to 90 days maximum. Still, you can travel as many times as you want between the Schengen countries with your ETIAS.
Start your Greece trip by applying here!
What information should I provide?
You will need to provide information about your name, address, nationality, place of birth, etc. Other questions could be related to criminal background, visit other countries outside the EU, among others. Remember to be honest with your answer, as all this information will be cross-checked with international databases. iVisa.com requires:
Your passport's scan.
A valid email address to get your ETIAS electronically.
Payment, you have two options for payment, whether use your Paypal account or charge the iVisa.com fee to your credit/debit card.
Which are the waiting times for Greece ETIAS?
You can choose between the following options:
Standard option, the average waiting time for a reasonable fee.
Rush option, quicker alternative to getting your Greece ETIAS.
Super rush option, a competitive price for the fastest option.
Which are the usual steps for the ETIAS process?
Complete the online form and select a waiting time according to your needs.
Review the answers and proceed to pay with credit/debit card or with Paypal.
Attach the documents required and submit your application.
iVisa.com's support agents can help you if you have any doubts during the process.
What exactly will I get in my email?
The ETIAS authorization document will be sent to the email in your application. Make sure to check your email regularly so you don't miss our answer. Now that you know how easy is the process, you can start your application!
Is it safe to use iVisa.com?
Of course! We are proud to handle tons of requirements from travelers all around the world. We manage top-notch platforms and security guidelines to get your requirements done in the most effective way. Feel free to check our customers' reviews and be sure to choose iVisa.com for your ETIAS.
Is more information available?
Yes! continue exploring the application page where we explain further about ETIAS or contact the support team with any questions, they are available 24/7.
Apply today and discover Greece soon!