Planning for your next vacation and still confused about where to go? But why are you thinking that much when visiting Greece is just a click away? Greece, a perfect destination for vacation, wedding, romantic getaway, and spectacular views that will give the most unforgettable moments for life. A lot of people travel to Greece every year from each corner of the world. Many people visit Greece, a Schengen country from visa-exempt countries as they don't require a visa to travel to such a beautiful country. However, as per new rules, if you are traveling from a visa-free country to a Schengen country like Greece, you will need to get ETIAS before your travel.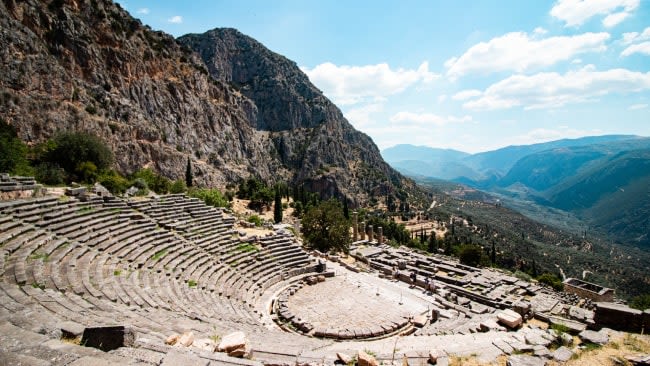 Getting Greece ETIAS is simple when you associate with iVisa.com as we will give our best to provide you this travel document quickly. This is a very novel document that assists the border authorities to enhance border security and regulate illegal immigration. To know more about Greece ETIAS costs and other requirements that you will need to know before applying for the same, you must go through below FAQs that we have prepared especially for you.
Frequently Asked Questions
Can I get some basic information about Greece ETIAS?
Greece ETIAS is a new travel document that will be required by all citizens of visa-exempt countries traveling to Greece. The European Union has made this rule to stop illegal immigrants as the rate of terrorism and crime rate is growing in Europe. With this travel authorization, you will need to submit some information in an application form. This information will be checked against different databases and based on this analysis, your ETIAS will be approved or rejected.
What is the cost of Greece ETIAS?
As this document is still in the process of implementation, the actual Greece ETIAS cost is not known. However, based on the processing time you select, we can provide you a rough idea about the costing. On the basis of processing time options, there are three types of alternatives:
Standard Processing Option: This will be the cheapest option for processing your application and it will take standard time for processing like a few days.
Rush Processing Option: This will be a bit pricey than the standard one as it will take only one or two days to process your application and you can choose this option when you need your travel document urgently.
Super Rush Processing Option: This will be the most expensive option and the best option for those who require their travel authorization document immediately.
With the utilization of this alternative, you will get your ETIAS in a few minutes.
What details do I need to fill in the application form for ETIAS?
The list of documents and details you will need to fill the application form is still not disclosed. However, you will need to give details about your full name, mobile number, passport details, residential address details, birth details, your parents' full name, valid email id, etc. As this is an e-document, you will need to provide a valid email id so that you can get your Greece ETIAS approval through email.
Check more details on thispage and get your ETIAS fast and easily.
What if I provide the wrong information in the application form?
Providing wrong information will lead to rejection of your travel document as the information you provide in the application form will be checked against different databases. If the immigration authorities will find any discrepancy, your ETIAS will be rejected immediately.
Can I trust iVisa.com for getting Greece ETIAS?
Yes, building trust with our clients is the main motto of iVisa.com and you can see this when you check our previous customers' comments and testimonials. You will find our services fast, simple, and reliable when you associate with us.
Can I get more info to clarify my doubts?
Yes, you can visit our page and get more info about Greece ETIAS and other travel requirements. Calling our customer service will also be helpful to resolve all your queries.
Plan your vacation to Greece now and unleash the door to happiness.