Be it a family vacation or romantic getaway or leisure trip, a trip to Greece suits all the situations. If you are planning a trip with your family, a visit to Sunny island Corfu and the beautiful Crete is the perfect option. People who are looking for a romantic getaway, Santorini is the best place to visit. Greece offers a variety of kids' friendly resorts and water sports like scuba diving. Planning a trip to Greece with your family from a visa-exempt country, you will have to apply for Greece ETIAS to enter the country. This is an electronic document. So, you have to apply online to get approval for this document. The response will be emailed to you on the valid email id that you provide in the application form.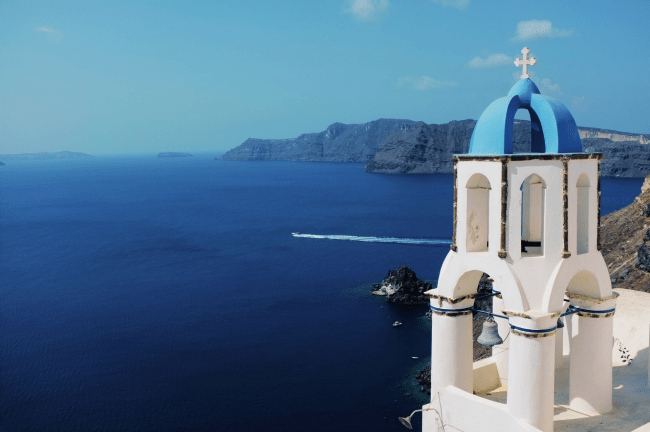 You can apply for this travel document with the assistance of iVisa.com. With our amazing services, you will find this process simple and fast. You can check more details about this travel authorization document on our webpage.
You will find answers to some commonly asked questions regarding the procedure of ETIAS below:
Frequently Asked Questions
What does ETIAS stand for?
The European Travel Information and Authorization System is the full form of ETIAS. This travel document will be needed from all the citizens of visa-free countries traveling to any of the Schengen countries in Europe. The European Union will utilize this document to give authorization to only those travelers who pass all the criteria for authorization. For this, you have to submit an application form online with all the required details.
What if my Greece ETIAS is denied?
When you apply for Greece ETIAS, you will get a response to your application through email. If your application will get a denial message, you will also receive a reason for the denial of your application. Based on the reason for the denial, you can adjust your application and reapply for the same.
In what way does ETIAS check my information?
A lot of databases are connected to ETIAS and when you apply for it, all the information you submitted will be verified by checking against these databases.
Therefore, you must answer all questions honestly. If you answer any of the questions incorrectly, you will be caught and your authorization will be rejected. Also, if you get your ETIAS approved, but later if incorrect information is found on your form, then your ETIAS will be canceled.
How many times can I enter Greece with an ETIAS?
Greece ETIAS will be valid for 3 consecutive years and you can enter Greece for as many times you want until its validity. However, you can stay for ninety days under a 180-day period in Greece. This feature of Greece ETIAS multiple entry is something that you will not get in a visa.
Do I require a Greece ETIAS if I have a Schengen visa?
No, there is no need for Greece ETIAS authorization if you have a Schengen visa. When you reach the Greece border, you just have to present your visa to the border authorities. After the expiry of your visa, you can check your eligibility for ETIAS in iVisa.com Visa Checker Tool and apply for it if you are eligible.
Is it safe to use iVisa.com services for getting ETIAS authorization?
Yes, iVisa.com services are a completely safe option to get your ETIAS authorization. We have a lot of dedicated professionals who work 24/7 to fulfill every customer's requirements. Our existing customers find our services transparent, fast, and easy.
How to get answers to my unresolved queries?
To get answers to all your unresolved queries, you must visit our page. You will get detailed info about our procedures and processing time. You can also contact our customer care professionals or email them with your query. They will revert to you as soon as possible.
Plan your vacation now and live your dream to the fullest.