Greece and its incredible history have given the world many great historical characters. From philosophers like Aristotle and Socrates to the king Alexander the Great, who created a huge empire in his short life. If you want to continue learning about Greece maybe is better to visit it soon and we can tell you how.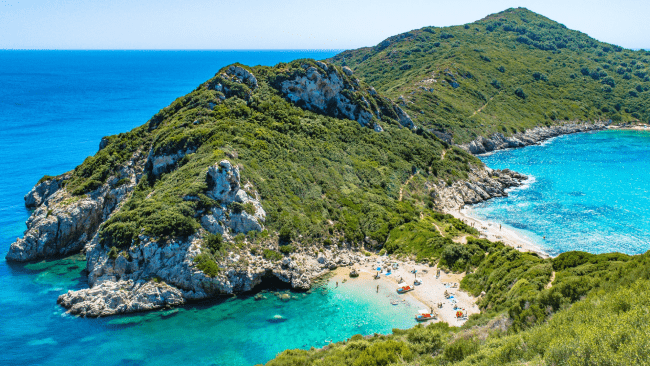 Citizens of the Bahamas who will be visiting Greece soon need to go through a new immigration process denominated ETIAS. This electronic system established by the European Union will be requested to all visa-free countries to the Schengen area, and the Bahamas is among them.
The ETIAS form can be easily done with iVisa.com. Check our 100% reliable, fast, and simple product.
Keep on reading the next FAQs to find out more about Greece ETIAS.
Frequently Asked Questions (FAQs)
What does ETIAS stand for?
ETIAS stands for European Travel Information and Authorization System. The EU is requesting this electronic form to the 62 countries that are visa-free to the Schengen area. Citizens of the Bahamas should be aware, their country is on this list, for this reason, they will need to get an ETIAS before traveling to Greece.
As the European borders have become more dangerous due to crime and terrorism, the purpose of the ETIAS is to gather more information about travelers, so the EU has further control over visitors' entry.
Is Greece ETIAS a visa?
No. Greece ETIAS is not a visa. The ETIAS refers to an authorization document with a less difficult process than a visa. Also, ETIAS are only requested to countries that are already exempt from visas to the Schengen area, in this case, Bahamas. If you are wondering about other countries, it's time to go to our [visa checker] and confirm if you need an ETIAS or any other travel document for the countries you want to visit.
Is ETIAS only requested in Greece?
ETIAS is not exclusive to Greece. This is an EU procedure, for this reason, it will be requested for the 26 states part of the Schengen deal, Greece included. This is great news because you will only have to do the process once and you will get access to 26 countries in Europe!
Why don't you start by applying here!
How long is Greece ETIAS valid?
When in Greece or any other Schengen country you have up to 90 days to travel around. On the other hand, the authorization document is valid for 3 consecutive years.
What documents do I need for Greece ETIAS?
The electronic form will require information like names, place of birth, nationalities, parents' info, etc. Due to the safety concerns, you will probably be asked if you have any criminal records, visits to certain countries, and any other questions relevant to the EU border control. Your information will be cross-checked with other international databases, so complete your form with honest answers. As well, keep the following with you:
Your passport, get a scan with a clear view of your photo.
An email address .
Payment options, you get the chance to select between paying by credit/debit card or with a Paypal account. iVisa.com charges a small fee for the ETIAS service.
How is the process to get the ETIAS?
Firstly, get all the information requested in the form and choose a procedure time.
Secondly, double-check your answers and proceed to pay with a credit/debit card or Paypal.
Thirdly, attach your passport's scan and send the form.
Everything is set to get your application soon, go here!
What information will I get in my email?
You will get your ETIAS. This is an online procedure, for this reason, your final answer and documentation will arrive electronically. Although this will be linked to your passport. Remember to have your ETIAS with you when entering Greece. The final decision for your entry depends on border officers, so better to have all your correct documentation.
Which are your processing times to get Greece ETIAS?
iVisa.com brings you 3 alternatives according to your needs:
Standard method, the most common service for the lowest fee.
Rush method, a faster requirement for a bigger price.
Super rush method, when you need your ETIAS asap.
How safe is iVisa.com with the ETIAS process?
Incredibly safe! Your application will be handle by a professional team with years of experience. We also work with the latest technology, so our platforms are secure to work with. Check our customers' opinions about our services and get to know more about iVisa.com.
Go to the application page and start now!
How can I acquire more information?
Get in contact with our customer agents in case you have questions along the way or if there is specific information you haven't found on this page.
We want to work on your requirement soon, so begin your ETIAS today!