Have you ever got a chance to see the blue caves of Zakynthos in Greece? If not, then its time to plan your trip to this gorgeous place that is surrounded by awesome scenery above as well as under the sea. The whole view is so fascinating that you will be spellbound to this place. When the blue color of the sky falls on the sparkling water of the sea, it reflects it on the walls of the cave that creates a magical glow. Along with the different attractions of this place, you can also do some water sports like scuba diving and snorkeling. Start your online application here.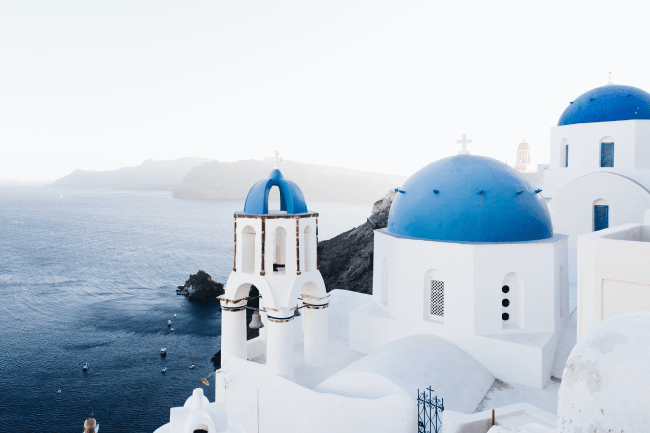 If you are traveling from Uruguay, you have to go through the new rule of Greece ETIAS for the citizens of Uruguay. Greece ETIAS is a travel document that is being implemented by Greece to give authorization to travelers coming from any of the sixty-two visa-exempt countries including Uruguay. Filling the application form is a very tedious process and thus, you can avail iVisa.com services to get your document ready by spending only a few minutes.
If you wish to understand this process better, just go through these FAQs and get detailed information about the procedure.
Frequently Asked Questions
What is a Greece ETIAS?
ETIAS implies for the European Travel Information and Authorization System. This is a new online travel document that will be required by the twenty-six Schengen countries including Greece from the citizens of sixty-two visa-free countries including Uruguay for crossing the border. Greece ETIAS will allow the Greece immigration authorities to regulate border crossing by checking detailed information about the traveler.
Can enter Greece with this ETIAS multiple times?
Yes, you can enter Greece multiple times using ETIAS. There are a few points that you must consider while planning your trip. Firstly, the validity of ETIAS is only for three consecutive years. Secondly, you can stay for the duration of 90 days maximum in Greece with this travel document.
How will Greece ETIAS system work with iVisa.com?
Greece ETIAS system will be very easy to use and will save time for applicants when they associate with iVisa.com. The processing time will depend on the alternative you select for the processing. If you are a citizen of a non-European visa-free country like Uruguay and wish to visit a Schengen country like Greece, you will have to fill an application form with your basic information. Then, you will have to pay the fees through any of the payment methods like Paypal or credit/debit card. Then, based on your passport and background information, a detailed analysis will be performed against databases. Then, your response will be emailed to you on your valid email id.
Why is having a valid email account important for this procedure?
This travel document will be an electronic document and all the procedures will be performed online. Hence, to receive a response for your application, you need to have a valid email id. The authorities will send your response to this email id and you will have to present this e-document when you reach the country border.
Can I find iVisa.com ETIAS services safe for my travel?
Yes, you can definitely find us the safest option for all your travel documents requirements as iVisa.com is a renowned travel partner firm that is assisting customers for many years. Based on our customers' feedback and your own experience, you will also find us fast, safe, and reliable. Get your Greece ETIAS here.
How to clear my doubts regarding ETIAS processing?
If you have any doubts regarding ETIAS processing, visiting our page will give you more info and all your doubts will be cleared. You can also call on our customer care number or email us with your query and we will resolve all your questions in minimal possible time.
Get ready for the ultimate vacation in Greece with us and visit Our website for a better understanding of the procedure.