Grenada already has its borders open to the world so it is possible to travel to the island during the Coronavirus. However, you should keep in mind that in order to enter you must comply with certain requirements, among them it's essential to have a Travel authorization certificate. The authorities will ask you for this certificate before boarding your flight.
The most common doubts travelers have are: Can I travel to Grenada during Covid? To clear these doubts we invite you to continue reading this article and clear all your concerns with iVisa.com.
Note: Since April 4th, 2022 the Grenada Travel Authorization is no longer necessary to enter the country.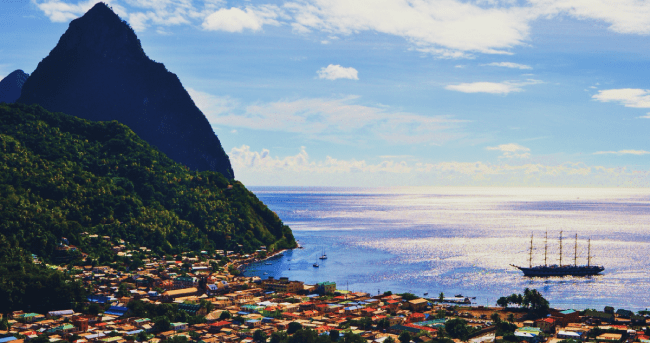 What is the process for Grenada Travel Authorization?
Visit iVisa.com and fill out the application form with your information.
Select the processing time based on your travel dates and proceed with payment.
We will review your application and let you know if there is anything else you need.
You will receive your document via email.
Present your Travel authorization certificate at the airport.
Frequently Asked Questions
Can I travel to Grenada during Covid?
It is possible to travel to Grenada during Covid, however, you must present a Travel authorization. This document has to be shown to the authorities before entering Grenada by residents and tourists. You can obtain it easily and totally online through iVisa.com.
Learn more about Can I travel to Grenada during Covid?
Do I need a COVID vaccine or vaccination certificate to enter Grenada?
No, you don't need a COVID-19 vaccine to enter this country. Since information may change quickly, we advise you to follow up on the latest Saint Lucia travel updates and/or contact your local embassy.
Do I need to take a COVID-19 test before traveling to Grenada?
COVID test requirements: There are no testing requirements.
What do I need to apply for the Travel authorization?
To access the Travel authorization you must have the following:
A passport, valid for at least 6 months.
An email address to receive your documents.
A credit/debit card or a PayPal account.
Proof of accommodation.
Do I have to quarantine once I arrive in Grenada?
Quarantine requirements: There are no quarantine requirements.
How much does the Grenada Health Declaration form cost?
We have three options that perfectly fit any need you may have.
Standard Processing Time:

24 hours

-

USD 31.49

.
Rush Processing Time:

4 hours

-

USD 67.99

.
Super Rush Processing Time:

30 minutes

-

USD 96.99

.
Do children need to present a Travel authorization?
Current restrictions on entry to Grenada apply to all persons entering the island. Children must also present the Travel authorization. Parents and guardians must be in charge of filling out the permits for minors. Let iVisa.com guide you through this process so that you do not have any problems in your trip and meet all the requirements.
Get information about Can I travel to Grenada during Covid?
Is it safe to use iVisa.com?
Our customers can testify that we are a very stable and reliable platform. We are safe and your personal and payment information will always be protected. We invite you to read our customer reviews.
If I have any doubts, can I contact iVisa.com?
For more information about Can I travel to Grenada during Covid? you can contact our customer service team who will assist you with your process and answer all your questions.
iVisa.com Recommends
Grenada is one of the most popular family vacation destinations in the Caribbean. Located off the west coast of Venezuela, Grenada offers a beautiful place to plan a family trip. It is home to a lot of warm, beautiful beaches and a variety of water sports that you and your children can participate in to make sure you have a fun-filled experience during your trip.
If you are planning a trip to Grenada with your whole family, there are a few things you and your children will need to prepare. Grenada Zoo is an excellent destination for your children. The zoo has several exhibits for you and your little ones to enjoy. In addition to seeing all the animals in their natural habitat, children can learn more about wildlife. Some of the animals are the black-footed ferret, sea lions, mountain goats, giant squirrels, giant sloths, and water buffalo.
You can also enjoy your time at the Grand Inclusion water park with your whole family. The park is located in the area of La Granada. Here you will have the opportunity to enjoy the water and swim. You can also visit the popular dolphin pool, where you will have the opportunity to interact with friendly dolphins.