Grenada is a wonderful island where you´ll have many options of things to do and visit during your vacation. If you´re planning to travel to Grenada, it´s very important that you consider where you´re going to stay. The government is clear with the restrictions and one of them has to do with Grenada Covid approved Hotels. To enter Grenada you need to have proof of the hotel and it must be approved by the government so you can quarantine for 7 days.
iVisa.com can help you with more information about the documentation you should take into account for your trip. Continue reading this article to clear all your doubts and start your process.
Note: Since April 4th, 2022 the Grenada Travel Authorization is no longer necessary to enter the country.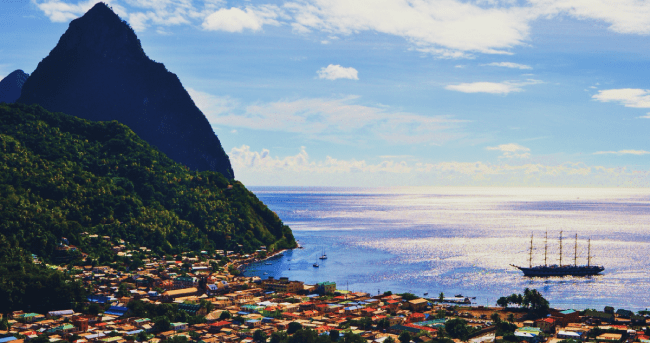 How to obtain my Travel authorization with iVisa.com?
In order to obtain your Travel authorization certificate you must:
Visit our website.
Fill in the application form with your basic and travel information.
Select the processing time according to your needs.
The iVisa.com team will review your application and if they need anything additional they will contact you.
Receive your document via email.
Show your travel authorization to the authorities at the airport.
Learn more about Grenada Covid approved hotels and get ready for your trip.
Frequently Asked Questions
Do I need a COVID vaccine or vaccination certificate to enter Grenada?
No, you don't need a COVID-19 vaccine to enter this country. Since information may change quickly, we advise you to follow up on the latest Saint Lucia travel updates and/or contact your local embassy.
Request now your travel authorization to Grenada and discover all the information related to Grenada Covid approved hotels.
Do I need to take a COVID-19 test before traveling to Grenada?
COVID test requirements: There are no testing requirements.
What does the Grenada travel authorization mean?
The travel authorization is a relatively new document that must be issued prior to travel to Grenada. Due to the spread of the Coronavirus, the Grenadian authorities have decided to request this certificate to each person wishing to enter the island in order to have sanitary control and avoid the spread of Covid-19. It is also necessary to know which hotels can be contacted to maintain the quarantine.
Learn more about Grenada Covid approved hotels and start your application with iVisa.com
What do I need to apply?
To apply for the Travel authorization, you should take into account the following requirements.
A passport, valid for at least 6 months.
An email address to receive your documents.
A credit/debit card or a PayPal account.
Proof of accommodation is essential.
Do I have to quarantine once I arrive in Grenada?
Quarantine requirements: There are no quarantine requirements.
What are the processing times and prices?
Standard Processing Time:

24 hours

-

USD $25.49

. Get your document in a standard time for an affordable price.
Rush Processing Time:

4 hours

-

USD $45.99

. Obtain your document a little faster but at a higher price.
Super Rush Processing Time:

30 minutes

-

USD $77.99

. Obtain your document in the shortest possible time but you´ll pay the highest price.
Get your Travel authorization now
How secure is it to apply with iVisa.com?
iVisa.com has many years of experience dealing with documentation processes for travelers. We´ve excellent feedback from our customers about their experiences with our platform. Check out some reviews and start your application with us.
learn more about Grenada Covid approved hotels
Can I get support with iVisa.com?
With iVisa.com you can always have help, we´re available 24 hours a day 7 days a week to clear all your doubts and help you with your application in a personalized way. Just contact us and start your process!
Our team of experts can also help you learn more about Grenada Covid approved hotels
iVisa.com Recommends
As a destination where enjoyment and relaxation are always present, Grenada hotels offer many things to tourists visiting the place. This Caribbean island is famous for its beautiful beaches, wonderful culture and wildlife, and other tourist attractions. Grenada's perfect climate is what makes it a favorite destination for tourists from all over the world. This beautiful island offers visitors a lot of pleasant and enjoyable experiences that will surely make your trip worthwhile. In Grenada hotels, you can find plenty of affordable lodging options to accommodate you. This Caribbean destination has something for every budget and for any tourist, young or old.
Whether you want an elegant and luxurious hotel in Grenada or a hotel that offers more budget-friendly accommodations, you´ve plenty of options to choose from. You can easily find the hotel you are looking for by browsing the internet and also get good information about the hotel on the internet. Visit the websites of different hotels if you don't want to book online and you can read more information about the hotel, such as the rates and the features they offer.
Most hotels offer discounts when booking rooms and even include room upgrades at no additional cost. So, if you want to enjoy your vacation in Granada, there are many options to choose from. You just have to make sure you have a comfortable stay because the whole time you are in Granada you won't want to leave your room. However, take into account which are the Grenada Covid approved hotels before booking your stay so you will not have any inconvenience when you arrive on the island.