Grenada is an excellent tourist place, so if you are planning your trip we invite you to read this article, where we will explain in detail what you should consider.
There are some Grenada Covid travel protocols that you must comply with before embarking on this adventure, in order to avoid any inconvenience.
One of the most important documents is the Travel authorization. It is a mandatory document because with this certificate the authorities can verify your state of health and allow you to enter Grenada.
It is very easy to obtain it, as with iVisa.com, you will be able to fill out the authorization online and receive support during and after your process. With this paper and other Grenada Covid travel protocols that we will mention here you will be more than ready!
Note: Since April 4th, 2022 the Grenada Travel Authorization is no longer necessary to enter the country.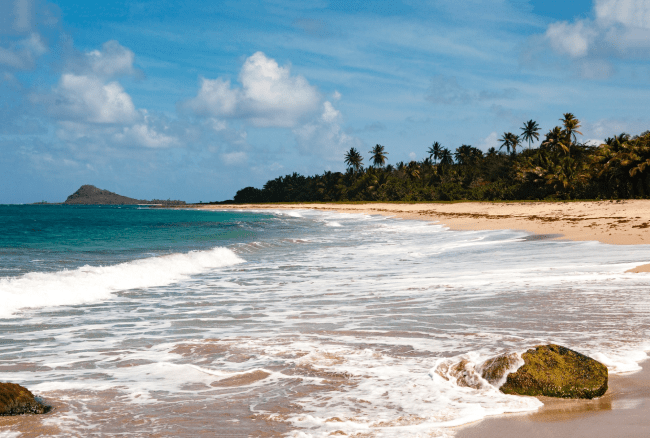 How Can I get my travel authorization with iVisa.com?
Visit the application page and follow these steps.
Fill out some basic information about yourself and your trip.
Select processing speed.
Our experts review your application and let you know if there are any additional requirements.
Receive your document via email.
Print or display your Travel authorization at the airport.
Learn more about Grenada Covid travel protocols and be ready for your trip.
Frequently Asked Questions
Do I need to take a COVID-19 test before traveling to Grenada?
COVID test requirements: There are no testing requirements.
Do I have to quarantine once I arrive in Grenada?
Quarantine requirements: There are no quarantine requirements.
Request your Grenada Travel authorization now along with all the info related to Grenada Covid travel protocols.
Do I need a COVID vaccine or vaccination certificate to enter Grenada?
No, you don't need a COVID-19 vaccine to enter this country. Since information may change quickly, we advise you to follow up on the latest Saint Lucia travel updates and/or contact your local embassy.
What is the Grenada Travel authorization certificate?
The Grenada Authorization certificate is a mandatory requirement issued by the government to control the spread of Covid-19. All persons arriving in this country must present it, including children. If you do not present the document you will not be allowed to enter Grenada.
Start your application process with iVisa.com and comply with Grenada Covid travel protocols.
What do I need to apply?
In order to apply for the health declaration, you should consider the following requirements.
A passport, valid for at least 6 months.
An email address to receive your documents.
A credit/debit card or a PayPal account.
Proof of accommodation.
What are the processing times and prices?
Standard Processing Time:

24 hours

-

USD $24.49

. Get your document at an economical price.
Rush Processing Time:

4 hours

-

USD $44.49

. Get your document faster for a higher price.
Super Rush Processing Time:

30 minutes

-

USD $74.99

. Get your document in the shortest possible time.
Get your Travel authorization now
How secure is it to apply with iVisa.com?
iVisa.com has many years of experience providing services to travelers so that they have their documents in order to enjoy their trip. Our customers have rated us as an excellent choice. We invite you to read some customer reviews and start this process with us.
learn more about Grenada Covid travel protocols.
Can I get support with iVisa.com?
iVisa.com customer service agents are available to answer any questions you may have during and after your process. Do not hesitate to contact our agents, you can do so through our 24/7 manned chat.
Our team of experts can also help you learn more about Grenada Covid travel protocols.
iVisa.com Recommends
If you are a chocolate lover you can make the most of Grenada, because did you know that there is a Chocolate Festival?
The Grenada Chocolate Festival is held every May as locals and tourists get together to enjoy local chocolate. This delicious festival is held in two places - in the Caribbean Hotel, which is the center of the chocolate production industry in Grenada, and at the Chateau de Campo, which is the hotel where chocolate is manufactured. Other than these places, chocolate making is also carried out in many other localities in Grenada.
Another interesting aspect about the Grenada Chocolate Festival is that it encourages the local chocolate-making industry to further improve its production. For example, unlike many other countries where chocolate is produced on the same farm, in Grenada, the chocolate-making process is separated into two different parts. The first part is done in the Chateau de Campo; this is the area where the chocolate is made and is mainly attended by the chocolate-making workers. The second part is held at the Chateau de Soufriere. This is the place where the finished chocolate is stored before being shipped all around the world.