Guatemala is a top destination for everyone thinking of visiting Latin America for the fascinating attractions you will find there. To enter the country, you will need to fulfill some health requirements taken by the government. If you wonder about the Guatemala Vaccination Requirements: Do I need a vaccine to travel to Guatemala? Do not worry because iVisa.com will clarify all your questions or doubts about it.
There are other travel prerequisites that you should keep in mind while preparing everything for your trip. If you do not know which ones you would need and how you can get them effortlessly, we recommend using iVisa.com. Our experts will assist you and help you to obtain your travel document easily. You will only have to complete our user-friendly application form, and that will be all!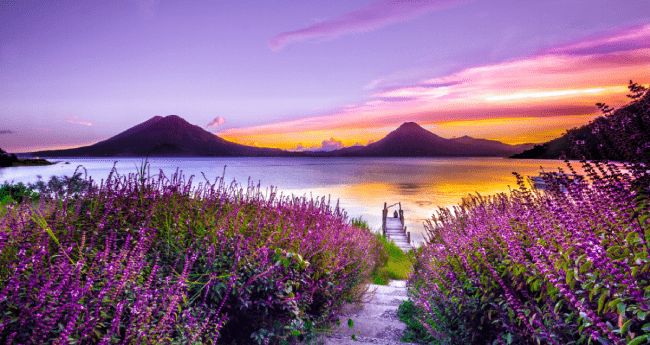 Find out more about the Guatemala Vaccination Requirements: Do I need a vaccine to travel to Guatemala in the following lines.
How to get a travel document by using iVisa.com
We can help you apply for an e-Visa or other electronic travel documents you need in three easy steps:
Complete the online form with your personal information.
Check your answers to make sure they are all correct, then select your preferred processing time and pay the relevant fee.
Upload any essential document scans, then click on submit. The document will be sent to your inbox when it has been approved and processed. That's all! iVisa.com makes it a lot easier for you. Get started.
Frequently Asked Questions
Do I need a vaccine to travel to Guatemala?
Yes, you will need to get some vaccines before traveling to Guatemala, such as yellow fever, rabies, meningitis, polio, measles, mumps, rubella, influenza, and varicella. Please, consider contacting your doctor to get them at least one month before your trip.
That is all you need to know about the Guatemala Vaccination Requirements: Do I need to travel to Guatemala? You will also need other travel requirements, so we recommend reading about them in the following lines.
You can also get your travel documents with iVisa.com.
Do I need a COVID vaccine or vaccination certificate to enter Guatemala?
No, you don't. As of today, COVID vaccination passports or certificates are not a mandatory to enter Guatemala. Now if you are a Covid vaccine certificate holder, you won't need to present a negative PCR test nor to follow a quarantine. Since information may change quickly, we advise you to follow up on the latest Guatemala travel updates and/or contact your local embassy.
Can iVisa.com help me get the Guatemala Health Pass?
Yes, we have an automated service that allows us to process your document quickly and easily. Apply here.
What other requirements do I need to meet to visit Guatemala?
Besides the Guatemala Vaccination Requirements: Do I need a vaccine to travel to Guatemala? You will need other travel documents before your departure. That is why you should use the iVisa.com visa checker tool to verify all documents you need and how you can get them with iVisa.com.
To help you with this task, we recommend you to have the following items:
Email address.
Paypal account or debit/credit card for payment.
Passport with a valid expiration date.
Start right now and obtain your documents.
I have a travel emergency! Can you speed up my process?
Yes! iVisa.com created three different processing options to make sure that we can help you with your document:
Standard processing: This processing option is best for people with a decent amount of time before their departure date.
Rush processing: Select this processing speed when you can afford to pay more and get your document processed faster.
Super Rush processing: This processing speed is great when you're working under a tight deadline, or in an emergency. With Super Rush processing you'll get your document back in record time.
Why should I choose iVisa.com?
There are different reasons why you should use iVisa.com. It is an excellent alternative to obtain your travel documents more effortlessly by completing our application form on our high-security platform. iVisa.com will always protect your information. That is why our satisfied customers recommend our services, as you can verify in our reviews sections.
Apply here and get your documents in the safest way possible.
I still have some questions; how can I get in touch with you?
Feel free to contact our customer service agents to clarify all your inquiries about the Guatemala Vaccination Requirements: Do I need a vaccine to travel to Guatemala? They will be ready to assist you at any time. You will also have the opportunity to send us an email at help@ivisa.com if you prefer so. We recommend checking the iVisa.com web page to verify all you need for your trip to Guatemala, learn more about this beautiful country, and what you can do when you arrive.
Apply right now with iVisa.com and achieve your dreams to visit Latin America.
iVisa.com Recommends
Guatemala is a Central American country that is waiting to be discovered. Here you will find different attractions that you should visit and explore without anyone's help. If you don't know where to go, or you want some recommendations, do not worry because we will mention a few of the places that you have to go to. Make sure to write them down in your must-see list before your departure! Besides, do not forget that iVisa.com will help you to get your documents more effortlessly.
To start with, do you like chocolate? If you love it, Guatemala is the best destination because you will have the opportunity to learn with indigenous communities about how to do it on your own. As you already know, most of the ingredients to prepare the best chocolate are prepared in Latin America, and Guatemala is part of one of them. Their ancestors were part of the Maya Empire, so you will also share in the recipe of their descendants.
Speaking of the Maya Empire, would you like to visit their ruins? If that's the case, we suggest you go to Guatemala for the same reason. Here you will find how one of the Amerindian communities built one of the oldest empires on the continent.
There are even more places to go, but by mentioning just two of them, you will have the chance to discover them all during your stay in Guatemala.