If you're part of the Guinea visa-free countries, then we have good news for you: you only need a Guinea eVisa to explore this country, and better yet, you can apply for this document at home. This is part of the Guinea visa policy, and it applies to Guinea visa-free countries only.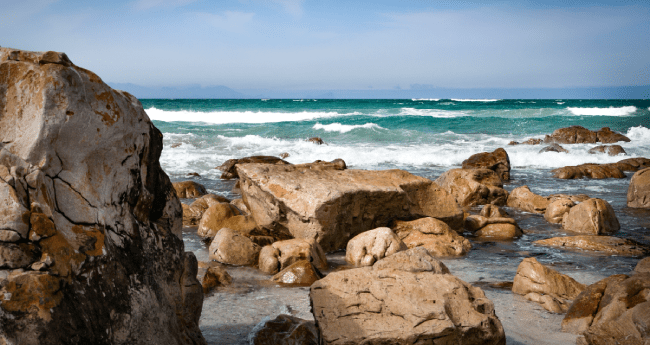 If you want to learn about the Guinea eVisa process, including the cost, processing times, and requirements, then continue reading this article.
Frequently Asked Questions
What are the current COVID restrictions to travel to Guinea?
The COVID-19 limitations and restraints are continually changing, so we highly recommend you visit our Guinea eVisa page to get all the most updated information about visiting Guinea securely.
Read below to learn more about the Guinea visa-free countries.
What is a Guinea eVisa, and how can I apply for this document?
The Guinea eVisa is an online travel document that offers you valid entry into Guinea for up to 90 days Per Entry. It works with an electronic link in your passport, and to apply for it, you only have to follow this 3-step process:
Step 1, fill in iVisa.com online application form and choose the processing option you prefer.
Step 2, ensure that the information registered in the previous step is correct to avoid mistakes. After that, pay for the fees using a debit or credit card.
Step 3, add the scanned copies of the documents to the form and click on 'submit' once you're ready to complete the process.
Now, you can wait for your eVisa, which will be delivered by email.
Continue reading below to learn more about the Guinea visa-free countries.
What are the requirements to apply for a Guinea eVisa online?
We recommend you see the following list of items and requirements before applying for the Guinea eVisa. This way, you can be sure you have all that's needed to process the eVisa:
Email address to obtain the eVisa.
You valid passport with a scanned copy of the first page (it must have a 6-month validity when arriving in Guinea).
A passport-sized professional photo (2x2).
A debit or credit card to pay for the corresponding fees while applying.
If you want to learn more about the Guinea visa-free countries, keep reading the information below.
How much does the Guinea eVisa cost?
The Guinea visa-free countries only need a Guinea eVisa to enter this exotic nation, but be aware that this document has a price. This price varies depending on how fast you want the document:
Standard Processing Option:

USD 132.88

-

7 days

Rush Processing Option:

USD 173.88

-

5 days

Super Rush Processing Option:

USD 233.88

-

3 days
Does the Guinea eVisa have multiple entries?
No, the Guinea eVisa has only a single entry, which means you can enter this country only once. So if you leave the country while having this eVisa, you'll have to apply for a new one before entering again.
Is iVisa.com safe?
Feel secure when using iVisa.com! We have amazing software that won't put any piece of information in danger. Besides, we're very sincere with the service we provide. You can enter our comment section if you have more questions about it.
Where can I get more information about the Guinea eVisa?
Feel free to visit iVisa.com to learn more about the Guinea visa-free countries or the Guinea eVisa. Also, contact our agents to get faster attention at any time.
iVisa.com Recommends
Although it is a crowded little country compared to others on the continent, Guinea is still an excellent destination for those looking to enjoy something out of the ordinary. Beyond having dense forests, a great variety of wild animals, and a very colorful flora, Guinea is a unique place to get lost in rocky roads and landscapes full of beauty. Thanks to its natural characteristics, Guinea is also a paradise for any photographer or nature lover.
There are numerous places you can explore in Guinea. One of them is the Centre d'Art Acrobatique Keita Fodeba, in Conakry (the capital city). This place is perhaps the single most fantastic in Guinea. Every weekday morning, you can see some acrobats spin, twirl, and flip through routines that have made them the envy of shows and circuses the world over. But acrobats aren't the only fascinating thing here because contortionists can easily steal the show. When they bend themselves 180 degrees the wrong way, you can only wonder how they can still walk like nothing if they look like jellyfish. Be ready to get surprises here!