If you're planning a trip to Guinea soon, then you're probably wondering if you need a Guinea eVisa. The short answer is yes; you need one because this eVisa is available for over 60 countries by now (and the list keeps increasing). But, in addition to that, you should also know the Guinea visa price online, as it varies depending on certain factors.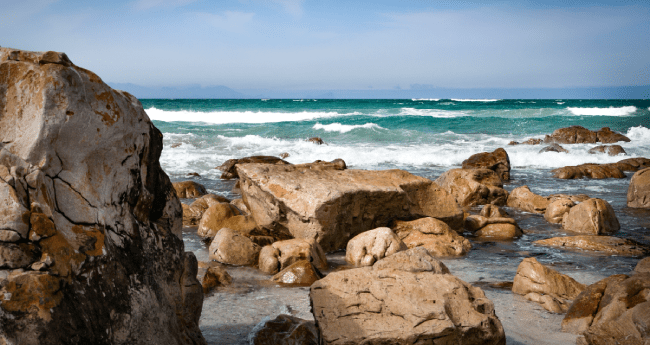 The processing time and your nationality influence the total of your Guinea visa price. To learn more about it, we suggest you read the following article. Here, you'll also learn all about the Guinea eVisa online process.
Frequently Asked Questions
What are the current COVID restrictions to visit Guinea?
The COVID-19 restrictions are always changing, so we suggest you visit our Guinea eVisa page to see all the most updated information about visiting Guinea safely.
Read below to learn more about the Guinea visa price.
What is a Guinea eVisa, and how can I apply for it?
The Guinea eVisa is an electronic-issued travel document that permits you to visit Guinea for up to 90 days Per Entry. This eVisa works with an electronic link that goes on your passport. To apply for it, you have to do the following:
Step 1, complete iVisa.com's online request form and select the processing speed you prefer.
Step 2, make sure that the information you registered in step 1 is correct. Also, pay for the fees with a debit or credit card.
Step 3, attach the scanned copies of the documents to the form and click on 'submit' as soon as you're ready to complete everything.
The last thing to do is to wait for your eVisa by email! After that, be ready to visit Guinea!
Continue reading to see more info about the Guinea visa price.
What are the requirements to apply for a Guinea eVisa online?
Before applying for the Guinea eVisa, be sure of having the following list of items and documents:
Your current and valid email address to receive the corresponding eVisa.
Your current and valid passport with a scanned copy of the first page.
A passport-sized photograph (2x2).
A valid debit or credit card so that you can pay for the eVisa's fees.
To learn more about the Guinea visa price, read the question below.
What is the Guinea visa price, and what are the processing times?
As for the Guinea visa price, it varies depending on the processing time you choose while applying. The options we offer are as follows:
Standard Processing Option:

USD 109.38

-

7 days

Rush Processing Option:

USD 171.88

-

5 days

Super Rush Processing Option:

USD 213.88

-

3 days
Can I enter Guinea more than once with this eVisa?
No, you can't do that. The Guinea eVisa is valid for a single entry only, meaning that you can enter only once. If you leave the country, you'll have to apply for another Guinea eVisa.
Is iVisa.com 100% secure?
You can feel safe when using iVisa.com because we have great software that won't jeopardize any information you offer. Furthermore, we're very honest with the service we offer. If you still have doubts, feel free to go to our comment section.
Where can I get more information about the Guinea eVisa?
You can always continue exploring our website, iVisa.com to learn more about the Guinea eVisa, or you can contact our agents to get faster attention.
iVisa.com Recommends
Little-known Guinea is a country that you shouldn't overlook when exploring West Africa. It is a land of great beauty, especially with the rolling mountain plateau of Fouta Djallon, not to mention the vast Sahelian lands and its greenish forests. As a result, many explorers have chosen Guinea as their favorite spot to steer their cars over rocky and rugged paths. Besides, this is a perfect country for nature lovers thanks to its picturesque landscapes as well as its plunging waterfalls where anyone can easily lose themselves.
There are numerous parks and reserves that you can explore in Guinea. One of them is the Parc National du Haut Niger, which covers some 1200 sq km. It is one of West Africa's last meaningful stands of tropical dry forest and one of the most well-known protected areas in the country. This forest has a lot of wildlife, including an important number of chimpanzees, buffalo, duikers, waterbuck, crocodiles and hippos.
To visit this park, you must take the dirt road leading east from Faranah to the tiny town of Sanbaya in Beindou.