iVisa.com is the ideal travel company to equip you with everything you need to embark on the trip of a lifetime to this impressive place. If you are looking for an adventure on the stunning islands of this country, we are happy to inform you that Guyana has already opened its doors to eager tourists ready to depart to this remote part of the world. And you'll just need to make sure you have your Yellow Fever vaccine Travel to Guyana and requirements changed this year, for obvious reasons, but that doesn't mean you can't relax and enjoy yourself. Following health and safety guidelines is a vital task abroad, so check out this informative article for more answers to pressing questions like Do I need a vaccine to travel to Guyana?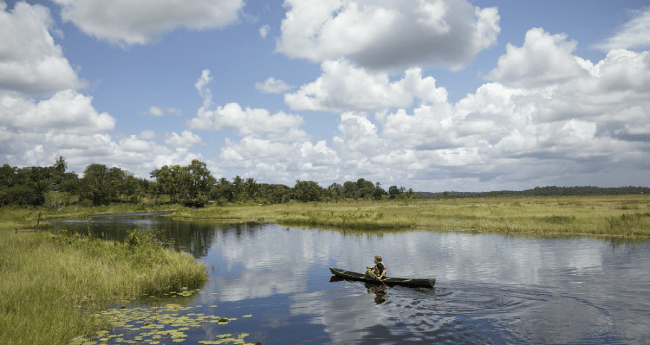 Apply for your health declaration with iVisa.com's platform
Enter our application website to see if you're eligible for the document.
Complete the application request in case you're eligible for this document.
Review the information to avoid errors and pick a processing speed.
Attach the documents required to the application form and send it once you're ready.
Receive your health declaration by email inbox.
Visit iVisa.com and find more vaccine information.
Frequently Asked Questions
Do I need a Vaccine to travel to Guyana?
You might only need a Yellow Fever Vaccine if you come from a country with a risk of this disease. Otherwise, it's not necessary to get a Vaccine to travel to Guyana.
Do I need a COVID vaccine or vaccination certificate to enter Guyana?
No, you don't. COVID vaccination certificates are not mandatory to visit Guyana.
Since information may change quickly, we advise you to follow up on the latest Guyana travel updates and/or contact your local embassy.
Do I need to take a PCR COVID-19 Test before traveling to Guyana?
COVID testing requirements: There are no testing requirements.

Travelers coming from China must present a pre-departure test taken within 48 hours of departure.

Children under the age of 2 are exempted from testing requirements.
Can iVisa.com help me get the Health Declaration?
Yes, we can help you get a Guyana Passenger Locator Form, which is its valid health declaration nowadays.
How can I apply to enter Guyana?
Now that the borders have been officially opened for tourism, we are pleased to inform you that this beautiful part of the world is easily accessible.
Of course, some requirements are directly related to the measures taken as a result of the pandemic, so we recommend that you also check with the embassy of the country you want to visit and the vaccines directly related to your query like Do I need a vaccine to travel to Guyana?. You must also complete the registration form at iVisa.com.
What are the processing times?
iVisa.com offers three different processing options to obtain your documents when traveling abroad. Detailed information on iVisa.com processing times can be found below:
Standard Processing: The perfect speed for laid back travelers

USD $35.49

-

24 hours

.
Rush Processing: When you're in a rush, you might choose to pay more

USD $61.99

-

8 hours

.
Super Rush processing: If you've no time to lose, pick Super Rush processing

USD $100.99

-

4 hours

.
Citizens can enter Guyana by meeting the requirements, such as completing the electronic information form, so don't worry too much about Do I need a vaccine to travel to Guyana?
Enter your nationality in the Visa Checker tool.
What documents do I need to apply for the Health Declaration?
Most of the time you'll only require the following items:
Passport.
Paypal or credit/debit card.
Email address.
How can I get a Health Declaration for Guyana?
For citizens of some countries, the requirements will differ, although that does not mean that additional requirements, such as vaccines and health forms, are not essential. Stay tuned for the latest updates on the website iVisa.com.
First, Complete the application with your personal information.
Second, Pay the processing fee by Paypal or card.
Third, Upload copies of your documents.
How many times can I enter Guyana?
It depends on the permission granted, you can stay up to 90 days Per Entry in a period of 180 days. From iVisa.com you can apply and discover much more information if you want to know Do I need a vaccine to travel to Guyana?
Is it safe to use iVisa.com?
If you are stressed because you have to provide us with a lot of personal information, our team is in charge of having the highest standards of security and protection. If you want to know more about iVisa.com, look at the review section from our satisfied customers.
I have more unresolved questions, where can I find more info?
The last year brought us many concerns such as: Do I need a vaccine to travel to Guyana?. That's why at iVisa.com we like to answer your questions so you can write to us via chat and an email to help you.
Look here for more information.
iVisa.com Recommends
If you want to travel to Guyana, don't forget to stop off in Monte Roraima National Park. This is the perfect destination for hikers, bird-watchers, and anyone who enjoys a cool dip in a waterfall. You will enjoy hiding in caves and trekking through the rainforest in this beautiful area. Guyana is the only country in South America that was ever occupied by the British, and you can see evidence of this in the fabulous architecture and style of Georgetown. Make time for a visit to the charming red and white traditional Georgetown Lighthouse, not that you can miss it, as it is located right in the middle of the city. This region is often considered to be more Caribbean than Latino, so enjoy the colorful and friendly culture and atmosphere. Of course, you should also take the opportunity to taste the delicious typical dishes like goat curry, fish cakes, and metamere- which is like a coconut dumpling. Yum!