Visa Policy for Haiti‌ ‌
A country's visa policy is a rule that states who may or may not enter the country. Haiti's visa policy determines who is allowed in and who requires a visa. The policy may allow passport holders of one country to enter visa-free but not the passport holders of another country. Most visa policies are bilateral, meaning that two countries will allow visa-free travel to each other's citizens, but this is not always the case.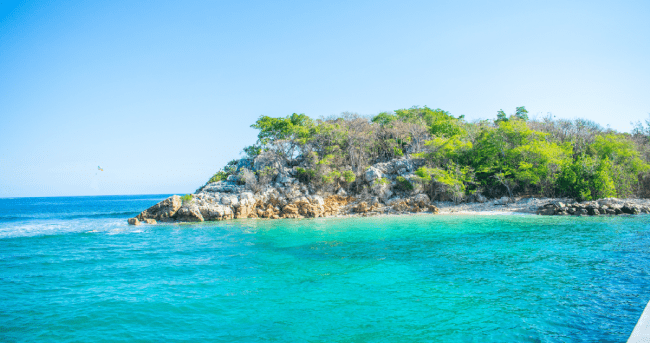 There are no hard and fast rules for countries when determining Haiti visa policy. However, some typical considerations include diplomatic relations with the other country, the history, if any, of illegal immigration from the country, cost and tourism factors, and more.
Depending on your purpose of visit and nationality, there are different types of visa available. The Haiti visa policy has been established in accordance with bilateral and multilateral travel agreements.
Visa types also differ in terms of duration of stay. Citizens of visa-exempt countries may stay for up to 90 days in Haiti.
The Haitian visa policy encourages visa-free travel to most countries. 193 countries are allowed access to Haiti without a visa under the Haiti visa policy. In order to enter Haiti, visitors need a visa from five countries. For nationals of visa-exempt countries, staying without a visa is possible for up to 90 days. Here you will find a detailed explanation of the Haiti visa policy.
Tourist Visa Policy for Haiti‌ ‌
Haiti visa policy, much freedom is given to the traveler. The tourism industry benefits from it. There are only five countries that require a visa for Haiti. Haiti can be accessed for free by others. An embassy in Haiti will issue you the visa if you present a valid passport with the required documents.
As long as you have the proper documents and are healthy, you will be able to enter Haiti without much trouble. Haiti visa policy is liberal, so visitors can easily enter the country. Take advantage of the Haiti visa policy and find out if you can visit Haiti without a visa.
Haiti has no visa requirement for citizens of visa-exempt countries. After landing in Haiti, travelers are required to have a valid passport for six months. Haiti has embassies throughout the world that can issue visas to nationals of countries requiring visas.
Haiti Visa
Holders of a Haiti Visa for Australia can visit Haiti at any time during the validity period of 12 months. There is no limit to the length of stay, however. Upon arrival in the country, Haitian visitors with a Haitian visa are allowed to stay for up to three months. Visas for Haiti can be obtained from the closest Haitian embassy. All you need is a valid passport, two photos, and payment for the application. It is an easy and quick process. The following countries require a visa to enter Haiti.
Colombia
Cuba
Dominican Republic
Palestine
Panama
Learn more about the Haiti Visa
Other Visa Information for Haiti‌ ‌
The following countries are not allowed to travel to Haiti without a visa:
Colombia
Cuba
The Dominican Republic
Iran
Libya
Panama
Syria
Vietnam
Yemen
The US, Canada, and Schengen visa application process for Haiti visa-free citizens is relatively simple. Other nationals should obtain a visa to Haiti prior to traveling from one of Haiti's diplomatic missions/embassies/consulates. Haiti visa policy is flexible according to the situation.