ETIAS Hong Kong: Find out all the requirements and the process for Chinese Citizens to get the ETIAS. iVisa can help you to get it quickly and easily!
China is the largest trade partner of the EU in terms of goods, especially industrial and manufactured ones. Besides business, Europe is also a fantastic destination for vacation, offering many attractions to amaze Chinese citizens. But travel to the old continent will require an ETIAS (European Travel Information and Authorization System) from 2023 onwards.
The ETIAS visa waiver for Hong Kong travelers will be mandatory to enter countries from the Schengen Zone. It's a security measure that intends to share European travel information between the countries to keep European borders safe.
Keep reading to learn more details and how to apply for an ETIAS for Chinese citizens.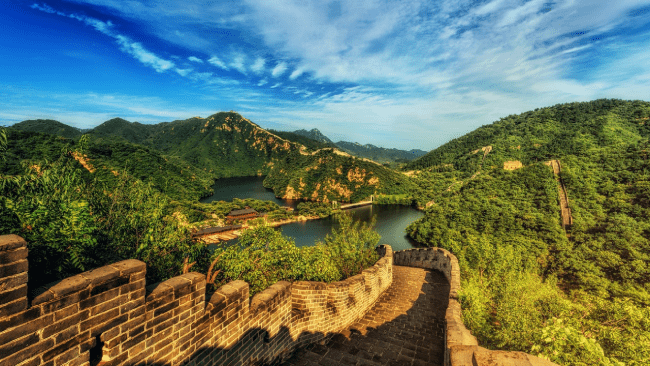 ETIAS for China and Hong Kong citizens
To enjoy a vacation visiting historical places like Italy and Greece, or for business trips in economic centers like London, you'll need an ETIAS. The new electronic authorization will be required by the Schengen Zone nations, some other countries, and member states.
This travel authorisation system will be applied for tourism, business, and medical purposes. It's a long-term visa waiver, so it's valid for 3 years and multiple entries. Chinese passengers traveling to Europe can stay up to 90 days per 180 day-period.
The ETIAS is connected to the traveler's passport. That said, if its validity expires, it must be renewed and applied for again. But the application process is easy, and you can submit your information online with a few clicks.
With a few documents and 15 minutes of your time, you can apply and receive the electronic authorization in your email inbox. We do the hard work, so you have plenty of time to plan your trip! Read further information below.
Schengen Countries and other EU countries that require it
26 European countries are members of the Schengen Zone. The agreement intends to facilitate the flow of people across European borders, and the abolishment of passport requests was part of it. This ETIAS is meant for those that currently do not need a Schengen visa to enter this area.
Recently, countries thought it was time to improve border security and developed the ETIAS. As a result, this travel authorization will be mandatory to enter Schengen countries, microstates that are also part of the Schengen Zone, some states that aren't part of the European Union, and other EU ones that just aren't part of the Schengen Zone.
The following countries are part of the Schengen zone:
| Austria | Belgium | Luxembourg | The Netherlands |
| --- | --- | --- | --- |
| Germany | France | Spain | Portugal |
| Sweden | Finland | Denmark | Lithuania |
| Latvia | Estonia | Poland | Slovakia |
| Hungary | Slovenia | Italy | Greece |
| The Czech Republic | Malta | | |
ETIAS bilateral agreements
The ETIAS visa waiver to travel to the EU from Hong Kong will be required in 2023. But the Chinese government has bilateral agreements with several European countries, which makes it possible to visit some countries even without the ETIAS for Hong Kong citizens. Travel to these countries is an option to extend stays beyond the 90-day limit determined by the ETIAS.
Be aware that the bilateral agreements are singular deals. Without the ETIAS, you can only visit countries under the agreement, following each rule. To travel through different countries, you have to apply online for the ETIAS.
EU Countries in which China has bilateral agreements
Liechtenstein
Switzerland
EU Countries which Hong Kong government passports are eligible to enter:
ETIAS application process: How to get one
Once you have a European destination that requires ETIAS for Hong Kong travelers, let's fill out the application form! As soon as you apply, you don't have to worry about travel documentation; only focus on your European itinerary.
You'll fill in the application online, which will take less than 15 minutes. You have to complete the form with personal data on the iVisa application page. You then wait to receive the document in your email.
ETIAS travel authorization requirements
To travel from Hong Kong to Europe, you must meet a few requirements:
A valid passport with a minimum validity of 6 months.
An e-mail address where you will receive your ETIAS results.
Debit or credit card to pay your ETIAS fee.
How to process the ETIAS for Chinese citizens
Once you meet the application requirements visit the application page from your mobile device or computer. Chinese passport holders have to follow these steps to apply for the ETIAS:
First, fill out your information on the iVisa application page. Select a processing time that suits well with your travel needs.
Second review all the details you filled out in your ETIAS application form. Pay the ETIAS fee with a debit or credit card.
Third, and finally, after uploading all the requirements, click on the "submit" button. As soon as your ETIAS is processed, you'll receive the document in your e-mail inbox.
ETIAS Fees and processing times
iVisa offers three ETIAS processing time options for Hong Kong customers:
Standard processing time: When you have enough time before traveling, this is an option. You can get your ETIAS at a low cost, though you just need to wait a few days for it.
Rush processing time: If you are in a hurry, Rush processing time is a good option to have the ETIAS in a short time.
Super rush processing time: For last-minute travels, you can count on the Super rush processing time to receive your ETIAS asap.
Why was the ETIAS visa waiver implemented?
The ETIAS implementation is a measure to increase security within European borders. Countries and member states from the Schengen Zone, as well as other EU and non-EU countries, created this program to reduce the risk of crimes like human traffic and terrorism.
The ETIAS system will analyze the travelers' records before the European arrival and share the travel information among the countries. In addition, the data from each passenger will be checked against international and European security databases, such as ETIAS Watch list, Interpol, and Europol.
Covid-19 Requirements
Travelers coming from China, Taiwan, and Macao need a PCR test taken within 48 hours before departure or a Rapid Antigen Test taken within 24 hours before departure.

All travelers aged 12 and above must be fully vaccinated, except those coming from China, Macao or Taiwan.

The Health Declaration to enter Hong Kong is no longer mandatory to fill in.

No testing after arrival or quarantine requirements.
More questions about the ETIAS?
We want our customers to be satisfied. So if you still have questions about the travel document, please contact our expert customer service team online or via email at [email protected]. They are available 24/7 to assist you.