Please note that: All pre-departure and post-arrival quarantine and testing Requirements have been lifted for all travelers.
Hong Kong Health Declaration is no longer required.
As a Hong Kong passport holder, we know you want to start traveling again. We can confirm most countries request incoming visitors to have a PCR test before the trip. In this case, the Hong Kong Government provides free and self-paid tests according to the center you decide to visit. Health authorities in every country are trying to keep track of travelers as soon as they land, so some may need you to fill out a health declaration before traveling.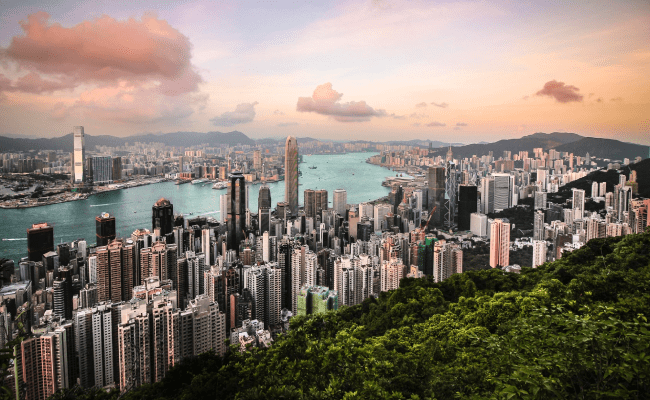 COVID-19 requirements to visit Hong Kong
Hong Kong Health Declaration is no longer required.
If you want to visit Hong Kong soon, it's important to follow the health guidelines for foreigners. First, you must apply for the Hong Kong Health Declaration, a mandatory health document. You can get this form online through iVisa!
Upon arrival, you will have to do a PCR test on day two, and take a rapid antigen test for 5 days.
However, there are no quarantine measures in place, as long as you keep to the above rules.
How can I get a PCR test in Hong Kong?
If you want to have the most accurate details, we recommend visiting the coronavirus online portal of the Hong Kong Government.
According to the Hong Kong Government, two priority groups can request PCR testing at any time:
Compulsory testing for certain persons
COVID-19 Testing Service for Targeted Groups
In these cases, these people can head to any community testing center or mobile specimen collection station for tests free of charge.
You can always opt for private testing laboratories. Make sure to check that these places are recognized by the Hong Kong Government before requesting a service.
PCR Testing in Hong Kong is available. Still, check beforehand whether you can choose a free test or whether you will need to pay for it.
Do I need a COVID vaccine or vaccination certificate to enter Hong Kong?
Hong Kong only allows foreign visitors who have been fully vaccinated at least 14 days before arrival. A vaccination certificate in English or Chinese must be presented, along with a written confirmation in English or Chinese.
COVID-19: All travelers aged 12 and above must be fully vaccinated, except those coming from China, Macao or Taiwan.
Accepted vaccines are: AstraZeneca, Anhui Zhifei Longcom, Covaxin, Pfizer, CanSinoBIO, Sputnik V, Vero Cell, Janssen, Moderna, Nuvoxavid, Covishield, Covovax, Sinopharm, and Sinovac.
Do I need a COVID-19 test to travel to Hong Kong?
All travelers aged 3 and older need a PCR test taken 48 hours before departure or a RAT taken 24 hours before departure (including those coming from China, Macao, or Taiwan).

No testing after arrival or quarantine requirements.
Please note: Hong Kong Health Declaration is no longer required.
Travelers coming from Macao who have stayed in China in the last seven days must present a pre-departure PCR test taken within 48 hours before arrival.
Will I be required to quarantine once I get to Hong Kong?
There are no quarantine requirements for Hong Kong.
PCR testing for travelers from Hong Kong
If you have decided to travel outside Hong Kong soon, you will likely need to get a PCR test before your trip. As most countries start to open borders, governments are requesting negative results from a covid test before letting travelers in. You can approach the Community Testing Centers and pay for a test in these cases. Also, you can check the mobile specimen collection station and request the service known as 'All members of the public'.
PCR testing in Hong Kong for foreign visitors
In case you want to visit Hong Kong soon, check what you need to do before your trip. First, you need to get the Hong Kong Health Declaration. This health document allows health authorities to have more information about travelers before they arrive in Hong Kong. The process is 100% online, and iVisa.com is your best partner to help you with the procedure.
Hong Kong Health Declaration is no longer required.