Hungary is one popular country in Europe, so it's not weird to see that its authorities advance to ease the entry requirements so that tourists can explore it without any danger. That's why, by the end of 2022, you'll have to apply for the Hungary ETIAS if you're from a visa-free country. This document works as a travel authorization to enter the Schengen Zone.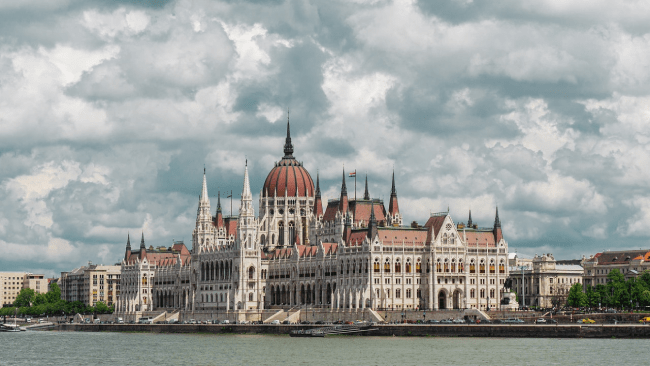 You can obtain the ETIAS through an online process, which you can easily complete by using iVisa.com's application form. However, we recommend you to take some information into account before applying, especially the information you'll be able to read in the article below because it'll allow you to know if Hungary ETIAS has Multiple Entry or not.
Notice that the ETIAS will be mandatory and it'll be necessary not only for Hungary but for the rest of the countries that belong to the Schengen zone. If you plan to make a trip to Hungary, consider the following.
Frequently Asked Questions
What is an ETIAS?
The Hungary ETIAS is a pre-travel authorization that you can use to enter Hungary and the rest of the Schengen member states. It's not difficult to obtain this document because you can receive it through an online application form. You don't have to visit the embassy to apply for it.
The ETIAS is the short name for European Travel Information and Authorisation System, a system that will be mandatory by 2022 to all the non-EU citizens wishing to visit the countries in the Schengen Zone. You can use it to visit multiple countries as long as you ensure that the first country in your application form is the same as the one you'll be visiting first.
If you want to visit only Hungary, then you'll just have to leave Hungary as the main destination in the form.
Who Needs the ETIAS to Travel to Hungary?
Over 60 countries must apply for a Hungary ETIAS if they want to visit this or any other country throughout the Schengen Area in Europe. Most of these citizens don't need a paper visa to enter the Schengen Area, but by 2022 that will change because they'll be required to have the ETIAS on hand.
Once the ETIAS visa waiver program is launched, the non-EU countries will have to apply for this document before entering Hungary or the rest of the Schengen member states.
You can use iVisa.com to verify if you can apply for the ETIAS and if you don't need anything else. Keep in mind that the ETIAS will allow you to visit the countries in the Schengen Area for tourism, businesses, medical procedures, or transit purposes.
Does the Hungary ETIAS have Multiple Entry?
This is an important aspect to consider when applying for this document, so we want to inform you about it.
The Hungary ETIAS allows you to travel within Hungary and the Schengen area for up to 90 days with a Multiple Entry permission. It means that you can enter and leave the Schengen area multiple times, as long as you don't exceed the maximum stay allowed.
The validity of the ETIAS is 3 years or until your passport expires.
What requirements do I need to get my Hungary ETIAS?
The best method to get the Hungary ETIAS is by using iVisa.com's service. This service allows you to save a lot of time, something important when planning a trip because the documentation isn't the only important thing (you have to take care of the luggage and the accommodation as well). If you apply with iVisa.com, you'll only have to provide the following:
Your passport with at least a 3-month validity.
A valid email address so you can receive the document quickly and safely.
A valid payment option. It can be a debit/credit card or a Paypal account.
What are the processing times and prices?
There are some things that you should consider about the price of your Hungary ETIAS: one of them, is that the price can vary for each nationality, and the other thing is that the processing time influences the price. Consider that the faster you want your ETIAS, the more you have to pay.
Unfortunately, we cannot give you the exact price yet, but we can give you the general information about our processing times:
Standard Processing Time – your document will be ready in a few days by paying the cheapest price.
Rush Processing Time – the ETIAS will be processed in less time, but the price will increase.
Super Rush Processing Time – This is the most expensive alternative but it's worth it because it offers you the document the fastest way possible.
How can I apply with iVisa.com?
iVisa.com created a process that doesn't demand you much time to finish. In 20 minutes or less, you can be ready to receive your Hungary ETIAS.
You just have to follow these steps:
First, complete the questionnaire with your personal information and remember to choose the processing option of your preference.
Second, take a look at all of your personal details and pay for iVisa.com's service using the Paypal account or the debit/credit card.
Third, upload the requirements asked to the application form and send it by clicking 'submit'.
That's all you have to worry about! No need for long queues or tedious official forms! You can wait for your document after that.
Is it safe to use iVisa.com?
Applying with iVisa.com's service is safe because this company has a high-quality online platform that can safeguard your personal details every time. Also, iVisa.com has at its disposal an incredible team that's been issuing electronic visas and other travel requirements for more than 6 years. iVisa.com might be a tertiary company, but it's been authorized by the EU authorities.
If you still feel unsure about the service we provide, then you can read our reviews here.
Where can I get more information?
Since the Hungary ETIAS is a new document, it might still have many questions for many travelers. So, if you still have doubts about the process to obtain it, then don't hesitate to contact iVisa.com's customer service center or keep reading more info on iVisa.com's blog.