Hungary is an amazing country, where you can start your Eurotrip. If you were looking for a lifetime experience, then visit Hungary. Go to Budapest and visit the Royal Palace, where you will find unique neo-baroque architecture. Try some goulash and indulge in some delicious Hungarian dishes.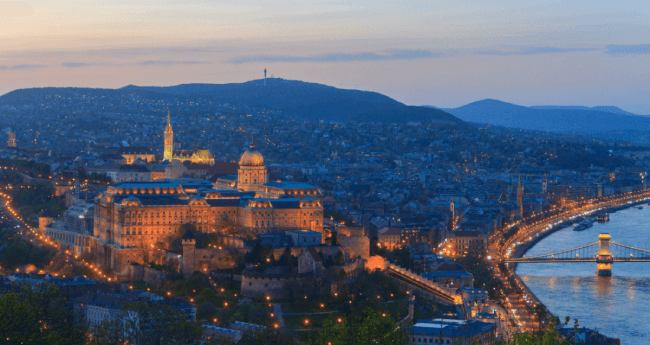 Travelers need a Schengen Visa to enter Hungary. iVisa.com is already familiar with the Schengen Visa process. We can support you with simplicity, speed, and security.
Visit Hungary today and learn more about the Schengen Visa below. We will keep you informed regarding your queries like how much is a Schengen Visa for Hungary?
Frequently Asked Questions
What is a Schengen Visa?
The Schengen zone is an area in the European continent that gathers 26 countries. In order to enter the Schengen zone, international travelers must have a Schengen Visa. However, there are countries exempt from that visa. If you want to find out whether you need a Schengen Visa or another document, try our Visa Checker.
The first steps of the Schengen Visa require an online application, and iVisa.com can help you with that process. After this, you need to arrange an interview at the Hungary embassy.
How long is the Schengen Visa valid for?
The Schengen Visa allows a stay of 90 days within a 180-day period and there is the possibility for multiple entries to the Schengen area. How much is a Schengen Visa for Hungary? It depends on when you need it!
What information is required?
Travelers must fill out the online application with personal details and data about their trip to Hungary. You must have 2 photos that should be in passport format showing your face with a light background.
As well, keep the next items:
A passport with at least two blank pages for your Schengen Visa.
A valid email address.
Payment methods, with iVisa.com you can pay with a credit/debit card or a Paypal account.
In case you move forward to the interview stage, you must bring the following:
Copies of your passports and previous visas.
Flight tickets and reservation for your accommodation.
Travel insurance covering 30,000 Euros.
Marriage certificate, if applicable.
Bank statements with enough funds for your trip.
After these steps, you will be a step closer to Hungary, a dream destination.
How much is a Schengen Visa for Hungary?
iVisa.com charges a fee according to how quickly you want the electronic form that initiates the Schengen Visa process. Also, the Hungarian embassy will charge a fee. Usually, they have a price of around 80 euros per adult and 40 euros per child. Still, always confirm the final prices on the application page.
What are the processing times?
iVisa.com has three services for processing your travel requirement:
Standard processing option, in case you have a small budget, then go for the cheapest service.
Rush processing option when you are in a hurry, iVisa.com can rush your requirement.
Super Rush processing option, if you need to start the Schengen Visa process as soon as possible.
After submitting the online application and attending the interview at the Hungary embassy, the immigration authorities will take 15 days to process your Schengen Visa. However, this could extend up to 60 days.
What is the Schengen visa process?
For the first part, follow the next three steps:
Respond to the questions in the electronic form and select a processing time.
Review your information and pick a payment method between a credit/debit card or a Paypal account.
Attach any supporting documents, if required.
Remember that the following stages will require an interview at the consulate and a waiting period before you receive your Schengen Visa. Hurry to complete your application! How much is a Schengen Visa for Hungary? It depends on how soon you need it!
Is iVisa.com trustable?
Definitely! Countless travelers around the world have trusted iVisa.com with visas like the Schengen one and have had excellent results. We work with a professional team that will handle your requirements with strict security measures. They can give you direct answers to questions like how much is a Schengen Visa for Hungary?
Our previous customers have left plenty of comments about iVisa.com services. Confirm we have the best alternative in the market!
Where can I find more information?
Discover more details on the application page. We have updated all the relevant information about the Schengen Visa.
If you have specific questions about the Schengen Visa process, connect with our customer service agents who are available 24/7. How much is a Schengen Visa for Hungary? They can guide you through the options.
A travel experience in Hungary is priceless and iVisa.com has the solutions to make it as fulfilling as possible! Trust our services and travel to Europe soon!