We are sure you are ready to visit Hungary! Start with the Parliament Building in Budapest. There are different ways to check this massive building, you can take a boat ride on the Danube River or head to Castle Hill to take the most spectacular photos. Also, enter the site and explore more than 690 rooms with marvelous design and architecture. Let iVisa.com help you with all the requirements to enter Hungary.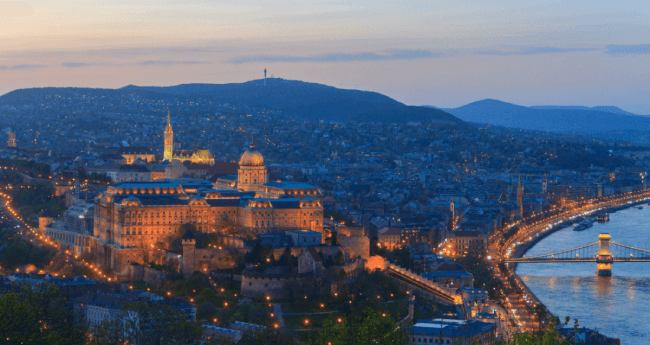 Citizens of Georgia should be aware of a new entry requirement known as ETIAS. The Hungary ETIAS will be available by 2022, but you should start preparing for this new system now. iVisa.com has simplicity, speed, and security for your ETIAS process.
Check out the Hungary ETIAS for Citizens of Georgia in the following lines.
Frequently Asked Questions
What is ETIAS?
ETIAS is the European Travel Information and Authorization System. The ETIAS system is a new security mechanism that will pre-screen travelers before they land in Europe. EU immigration hopes to decrease crime rates and illegal immigration with the ETIAS system.
We have the right expertise to help you with the Hungary ETIAS for Citizens of Georgia
Can I obtain an ETIAS as a citizen of Georgia?
Yes! Citizens of Georgia have to get the Hungary ETIAS before entering Europe as Georgia is a country that is exempt from the Schengen visa.
Any nationality that doesn't need the Schengen visa must obtain the Hungary ETIAS.
Can I visit other countries with the Hungary ETIAS?
Yes! The Hungary ETIAS for Citizens of Georgia not only gives you access to Hungary but to the 26 countries in the Schengen area. For this reason, carefully choose all the countries in your itinerary.
iVisa.com has a helpful tool that will tell you what countries admit the ETIAS authorization. Go for our Visa Checker.
How long is the Hungary ETIAS valid for?
The Hungary ETIAS for citizens of Georgia is valid for up to 3 consecutive years. There is a maximum stay of 90 days within a 180-day period in the Schengen zone, including Hungary. Also, the ETIAS document has multiple entry benefits, which means that you can enter Hungary as many times as you please.
What information is required?
You must fill out the online application with details such as name, birth date, passport number, education, work experience, etc. As well, answer the security questions as EU immigration will verify them after you have completed the application.
Make sure to gather the next items:
A passport scan showing your information and photo.
A valid email address to receive the Hungary ETIAS.
Payment options, pay with a Paypal account or use a credit/debit card.
Deciding to travel is the first step! The second one is the Hungary ETIAS for Citizens of Georgia.
What are the processing times?
Standard processing service, if you have a small budget, then go for the most affordable service.
Rush processing service, receive the Hungary ETIAS in less time by paying a higher fee.
Super Rush processing service, we will send the [Hungary ETIAS for Citizens of Georgia(https://www.ivisa.com/hungary-etias)] as soon as possible.
Do you have any questions? Reach out to our support agents
What is Hungary ETIAS procedure?
Respond to the questions in the online application and choose a processing time (Standard, Rush, or Super Rush).
Review your details and correct any mistakes. Proceed to pay with a credit/debit card or a Paypal account.
Attach your passport scan.
How will I receive the ETIAS document?
You will receive the Hungary ETIAS for Citizens of Georgia in your email inbox. iVisa.com will send the ETIAS document using the email address detailed in the application. Therefore, use a valid email address.
Do children need the ETIAS document?
Yes! Children must acquire the Hungary ETIAS if they are exempt from the Schengen visa. The guideline is for all travelers, regardless of age. Children are not an exception.
Can I trust iVisa.com?
Of course! iVisa.com offers trusted services that are compatible with the highest security standards. We have all the right tools to safeguard your information within our data centers.
Explore our customers' comments, and learn more about iVisa.com excellent services.
How can I find more details?
In case you have specific questions, then communicate with our customer support team that is available 24/7.
Also, dive into the application page, where you can find more details about the travel requirements to Hungary.
Hungary is a fabulous country waiting for your visit! Begin the journey with the Hungary ETIAS for Citizens of Georgia.