Every trip is incomplete without the relaxation quote. And for this, the spa capital of the world has the right answer. Hungary has become the world center of health, medical, and spa tourism. With nearly 1500 hot springs and over 250 different kinds of medicinal/mineral waters, the country is the richest in the world in thermal waters. It has been calculated that 80% of its territory has some type of underground thermal water.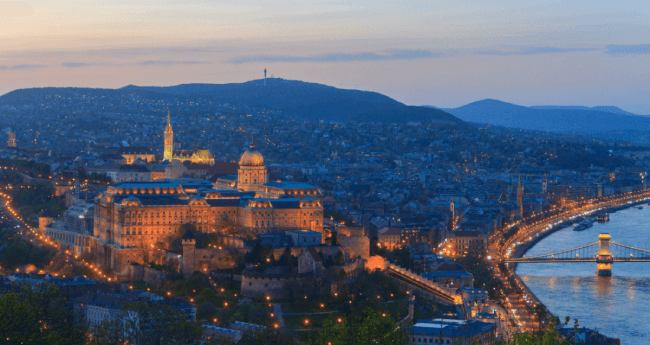 Traveling to Hungary will require an additional document from 2022, it is called ETIAS and will be mandatory for every person from outside the Schengen zone. iVisa.com specially prepared the following information to help the citizens of Taiwan understand the implications of the new Hungary ETIAS for Citizens of Taiwan. Also, how to apply for it. Please read on.
Frequently Asked Questions
Why a new travel permit?
After years of investigations, authorities found that the classic passport isn't enough to create a proper security profile of a person. The Hungary ETIAS for Citizens of Taiwan is part of a modern digital system that can track more efficiently the actions performed by a person even before arriving at the borders of the Schengen zone.
The application form to apply for the Hungary ETIAS for Citizens of Taiwan is available anytime at iVisa.com
Can I study or work in Hungary with my ETIAS?
The ETIAS is not a new visa or a work permit either. The Hungary ETIAS for Citizens of Taiwan is a digital document that allows its holder to stay in Hungary or any other country of the Schengen zone for periods of maximum 90 days per entry in a period of 180 days.
To start your application for the ETIAS, please access iVisa.com's online form .
I still not sure if I must apply for an ETIAS, how can I check?
Taiwanese citizens are eligible candidates for the Hungary ETIAS for Citizens of Taiwan. For every person, it is advisable to check their profile prior to starting an application. With the visa checker tool created by iVisa.com, users can run a quick verification of their current status.
I have no time to go to an embassy for the application, is there another way?
The application for the ETIAS is an exclusively online process. Applicants can access it anytime from a home, workplace or any other preferred location. By applying through the online form developed by iVisa.com, the application for the Hungary ETIAS for Citizens of Taiwan will only take 20 minutes to complete.
What is the cost to apply for the ETIAS?
You can pick an option from the three following::
Standard choice - a low price for a great service
Rush option - good price for fast service.
Super Rush option - A higher price for a super-fast response.
For detailed pricing information and service characteristics of the Hungary ETIAS for Citizens of Taiwan, please contact iVisa's.com customer service. Our agents are always ready to assist you.
How does iVisa.com guarantee safety?
From the moment you enter iVisa.com, several protection systems deploy to protect your information from every possible threat. Travelers choose us because of our good reputation and reliable services. Would you like to know what users think about our service? Feel free to explore iVisa.com's customer reviews.
Where can I receive more information?
Complementary information about the Hungary ETIAS for Citizens of Taiwan can be found at iVisa.com. You can choose to explore by yourself by accessing our blogs or, if you prefer to receive personal assistance, you can contact our team anytime, 24/7.
iVisa.com makes things easy for you to allow you to reach your travel goals.
iVisa.com Recommends
In Budapest, a long stop at any of the spas or the medicinal baths is mandatory. The most famous places are:
Gellert Baths - considered the most beautiful bathing destination in Budapest.
Turkish Rudas Baths - The building is dated from the 16th century. It was built during the Ottoman rule period. This classic Turkish-style construction has a rooftop pool that offers a particular view of the Danube river.
Szechenyi Baths - Located in a neo-Baroque palace, this is the biggest of all baths in Hungary. It is famous because of its sparties (spa parties). During summer, this pool complex hosts DJs and laser shows until 3 am.
But, Hungary's hot spring reputation is not only a question of ancient beliefs or simple traditions. Their benefits on the body have been proven through centuries, and medical applications of the numerous minerals contained in that miraculous waters are still discovered today. Thanks to this, medical tourism has become an important asset in Hungary. One of the best examples of this is the town of Heviz (named after the lake). This is the world's largest biologically active thermal water lake. In its waters, people can find relief from known diseases like gout. The unique properties of the mud extracted right from the bottom of the lake are highly appreciated by the pharmaceutical and beauty industry.