Choosing where to travel may seem so fascinating at the beginning, before checking all the entry requirements. For this reason, iVisa.com wants you to focus on the planning side and let us handle the rest. If you have decided to visit Hungary, then concentrate on the unique city of Budapest and watching the Danube River from the Freedom Bridge, a view you will never forget.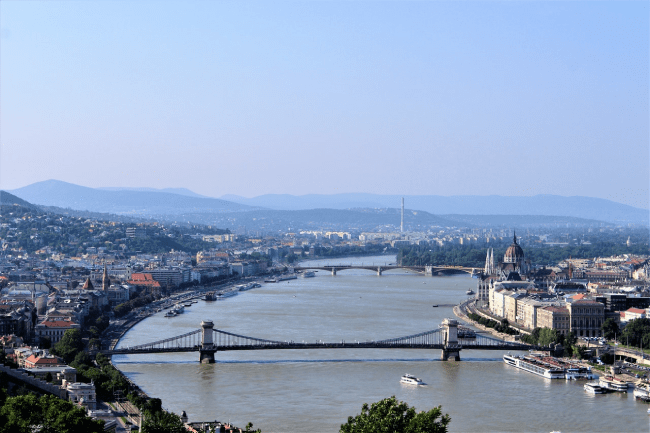 Citizens of Afghanistan need a Schengen Visa to enter Hungary and the Schengen zone. The process could be overwhelming, but don't worry because iVisa.com has made a great effort to bring you easy steps to get your Schengen Visa.
Keep exploring further details about the Hungary (Schengen) Visa for Citizens of Afghanistan below.
Frequently Asked Questions
What is a Schengen Visa?
A Schengen Visa is the travel document requested from nationalities that don't have a travel-free agreement with the Schengen zone. There are 26 countries part of the Schengen zone, which means that anybody holding a Schengen Visa can enter Hungary plus 25 countries in Europe.
Do I need a Schengen Visa as a citizen of Afghanistan?
Yes! Citizens of Afghanistan must acquire a Schengen Visa before traveling to Hungary. Remember that the Schengen Visa is a paper visa, but the first steps are online procedures. Therefore, iVisa.com can help you!
How long is the Schengen Visa valid for?
Citizens of Afghanistan can stay in Hungary or the Schengen zone for up to 90 days within a 6-month period with their Hungary (Schengen) Visa for Citizens of Afghanistan
What information is required?
First of all, citizens of Afghanistan must complete an online application with personal details. Also, they must state the travel dates and purpose of the trip to Hungary. Keep in mind the application requests 2 photos, if you want to find out more about the photo requirements, then go to the application page.
Travelers must have the following:
A passport with two blank pages and a 3-month validity after the trip is over.
A valid email address.
Payment methods, pay with a credit/debit card or a Paypal account.
After completing the first stage, you need to collect the next requirements for the interview you need to attend at the Hungarian consulate.
Copies of your passports and previous visas that should not be older than 10 years.
Medical insurance covering 30,000 Euros during your stay.
Flight itinerary and hotel reservations.
Proof of civil status.
Funds for your trip to Hungary.
iVisa.com can support you throughout the process. Start your application for the Hungary (Schengen) Visa for Citizens of Afghanistan now!
What are the processing times?
Citizens of Afghanistan can choose how fast they want the Schengen Visa:
Standard service, the most affordable option for the [Schengen Visa] procedure.
Rush service, the iVisa.com team can work faster on the requirement.
Super Rush service, the quickest option when your trip is getting closer.
Although iVisa.com will work as quickly as possible in the electronic form, you still need to wait for the Hungarian embassy to evaluate your application. They will take around 15 days to process your Schengen Visa, and they can extend the process for up to 60 days.
What is the process?
Citizens of Afghanistan should go through the next steps to start the Schengen Visa process:
Complete the electronic form with personal details and choose a processing time (Standard, Rush, or Super Rush).
Check your information carefully and decide how you will pay, whether with a credit/debit card or a Paypal account.
Upload any documents required.
After these easy steps, you must attend an interview at the Hungary consulate and bring all the paperwork requested. The Hungary (Schengen) Visa for citizens of Afghanistan can be yours soon!
Is iVisa.com trustable?
Of course! iVisa.com has been in the market for several years. We have helped tons of travelers from all over the world with their visa processes. The Schengen Visa is not new for iVisa.com.
Read our comments section and check further details about iVisa.com satisfactory services. Our team can help with the Hungary (Schengen) Visa for Citizens of Afghanistan.
I have some questions. Who should I contact?
We have an incredible team of customer service agents who are available 24/7 and ready to answer all your questions. Also, write to help@ivisa.com if you need a prompt response.
Keep exploring the application page and find out more details about the Hungary (Schengen) Visa for Citizens of Afghanistan and traveling to Hungary.
Let us manage your Schengen Visa, so you can start dreaming about Hungary without any worries.