The Schengen visa is a mandatory document if you are from Pakistan and are visiting Hungary. If you are thinking of applying for a visa then you should visit the iVisa.com website because it can help you in applying for the visa online.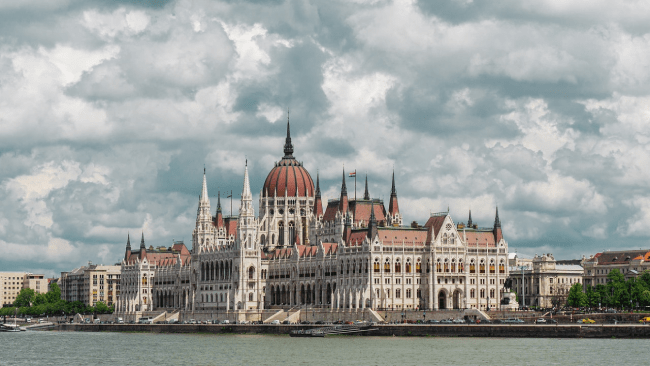 iVisa.com is the best place to apply for a Schengen visa, or any other visa because it allows you to complete all of the steps online without any trouble. The application process is so simple that it can be completed within no time without any complications.
Apply for your visa today withiVisa.com.
What are the steps to apply for a Hungary Schengen visa?
First step is to visit iVisa.com.
Fill in the Application form which is available on the site.
Check for errors before submission.
Submit the form along with the required documents after you pay the processing cost.
iVisa.com reviews your application to make sure that you are eligible.
The approved visa will be sent to you by email.
Why should you make your application in advance?
Advance application may not seem necessary but it helps make the process hassle free. Applying in advance ensures that there are no last minute problems and you receive your visa on time. Sometimes your visa may be rejected due to errors. Applying in advance gives you enough time to avoid any such mistakes.
Frequently Asked Questions
Why would I need a Schengen visa to visit Hungary?
Having your passport is necessary to be able to travel to Hungary but you will also need a Hungary (Schengen) Visa for Citizens of Pakistan to do so. Both the passport and the visa are mandatory. Visit the website to apply.
What is a Schengen visa?
A Schengen Visa is used in a total of 26 European countries. All these countries form the Schengen area and travel inside the area is possible with just one visa.
Apply now to visit any of these countries.
How much is the processing cost of a Schengen visa?
Standard Processing takes the most time but is the cheapest.
Rush Processing costs a little less than the super rush and is comparatively slower.
Super Rush Processing has the highest cost and takes the least time to process the application.
What are the necessary documents?
A passport that is still valid.
Your passport sized photographs.
A valid email address is required for the application.
A payment option like PayPal or a credit or debit card to pay the form processing fee.
How much time does the application for Hungary Schengen visa take?
Hungary (Schengen) Visa for Citizens of Pakistan could take from 5 to 7 days to more than a week to get approved. Visit the iVisa.com website to know more about this.
How long can visitors stay in Hungary with a Schengen visa?
You can stay for a maximum time of 90 days with a Hungary (Schengen) Visa for Citizens of Pakistan which can also change based on your eligibility.
Is iVisa.com safe?
When you use iVisa.com, you do not need to worry about safety because the site has the best practices to ensure the safety of users. You can head to the application without any worries.
How to gain more information?
If you require any additional information related to application then you can visit iVisa.com or easily contact the customer support service.
How long is the Germany Schengen visa valid?
Hungary (Schengen) Visa for Citizens of Pakistan : is valid for 180 days. The visa expires after 180 days so it is suggested that you apply in a way that it stays valid throughout the duration of your trip to Hungary.
iVisa.com Recommends
Winter can be a great time to visit Miskolc city. iVisa.com recommends skiing in the snow-covered upper areas of the mountains here. Miskolc is an industrial city and the fourth largest one in Hungary. It is the home of the marvelous but crumbling Diosgyor castle. It is a medieval castle built in the 12th century and destroyed in the Mongol invasion. The castle was designed based on French and Italian models.
To take a look into arts and culture visit the Otto Herman Museum. Churches in this area also offer spectacular views. Go to the wooden church and the magnificent Church of Szentharomsag. Another beautiful yet eerie place is the Protestant Church of Avas that is surrounded by a graveyard. You cannot leave without taking a dip in the thermal cave baths that are bordered by rock walls. It makes for a peaceful and serene atmosphere and is a special place to relax.
Start your online application today to visit Hungary.