A trip to Hungary is an incredible way to start exploring the world and learn about new cultures. Visit Budapest, Hungary's capital, and enjoy a unique landscape in Europe. Focus on all the incredible cuisine you will try and the historical buildings you are about to visit. Let iVisa.com handle the rest, like your Schengen Visa.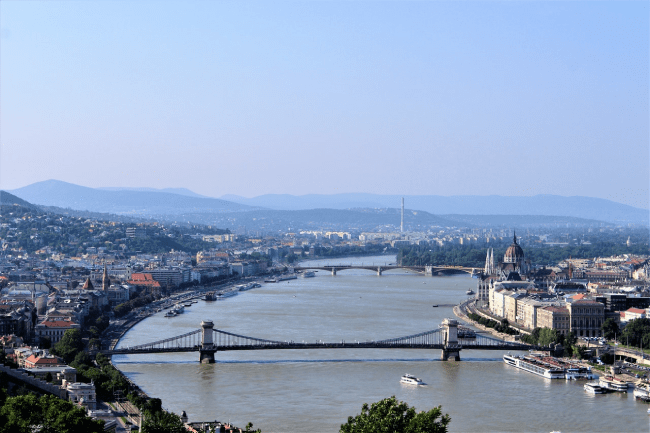 Any international traveler entering Hungary must have a Schengen Visa. The Schengen Visa gives you access to the 26 countries in the Schengen zone, including Hungary. Although the process is not completely online, we can still help you with the first requirements. Start your Schengen Visa with us and only dream about Hungary!
iVisa.com offers simplicity, speed, and security. Continue reading about the Hungary Schengen visa requirements:.
Frequently Asked Questions
What is a Schengen Visa?
The Schengen Visa is the main requirement to enter the Schengen zone, where you can find Hungary. Therefore, nationalities that don't have agreements to enter the Schengen area must acquire a Schengen Visa before traveling. If you are unsure whether you need a Schengen Visa or another travel document, then go to the Visa Checker and confirm all the documents you need.
Among the requirements to start the Schengen Visa process is an online application. iVisa.com has the right tools to help you with that step. After this, you will need to attend an interview at the Hungary embassy.
Traveling to Hungary is easy with iVisa.com let us guide you through the Hungary Schengen visa requirements.
What are the requirements?
Travelers must complete the electronic form with personal information and details about their plans in Hungary like the purpose of your trip, arrival and departure dates, among others. Also, the process requires 2 photos that you can obtain with iVisa.com. Check the photos' requirements here.
Keep the following items as well:
A passport with a minimum validity of three months after you finish the trip to Hungary.
A valid email address to receive any communication from iVisa.com.
Payment methods, pay with a credit/debit card or a Paypal account.
Other requirements are copies of your previous passports, a ticket to return home, travel insurance covering €30,000 in Hungary and the Schengen area, lodging reservation, and means of subsistence. During your Schengen Visa interview, make sure to have all the requirements.
Don't worry! Because iVisa.com is ready to support you with all the Hungary Schengen visa requirements needed!
What are the processing times and fees?
[iVisa.com] offers three options for processing the electronic form that will result in your Schengen Visa:
Standard processing option, pay the minimum fee, and wait a regular time for your online application.
Rush processing option, in case you need the Schengen Visa in less time.
Super Rush processing option, if your trip is around the corner and you can pay the highest fee.
The Hungarian embassy will take around 15 days after your interview to approve your Schengen Visa. Still, we recommend starting the process as soon as possible because immigration authorities could take up to 60 days reviewing your Hungary Schengen visa requirements.
What is the Schengen visa process?
The first stage of the Schengen Visa procedure is simple:
Fill out the electronic application and pick a processing time (Standard, Rush, or Super Rush).
Review your details and choose a payment method between a credit/debit card or a Paypal account.
Upload any supporting documents required.
Don't forget this is only the first part of the Schengen Visa. After completing these first steps, expect an email from iVisa.com with your application, so you can continue with the next stage. We can talk you through all the Hungary Schengen visa requirements.
Can I trust iVisa.com?
For sure! iVisa.com has an amazing team of professionals working towards excellence. They manage hundreds of applications every day with strict security guidelines.
Our previous customers have had satisfactory results with iVisa.com. Read the comments section and confirm you can trust us.
I have some questions. Who should I contact?
Connect with our customer service agents who are available 24/7. We will solve all your questions related to Hungary Schengen visa requirements in no time!
Explore the application page, and learn about all the requirements for all the steps to get the Schengen Visa.
We want you to relax while planning your trip to Hungary! Give iVisa.com the chance to help you with the Schengen Visa process.