Maybe you haven't heard about Iceland's cuisine, but we can assure it's delicious. If you are in Reykjavik, Iceland's capital, head to any restaurant and order Harðfiskur, an incredible dried fish delicacy. If you want something out of the ordinary, then try Svið, a baked sheep head. Continue exploring Iceland and its cuisine!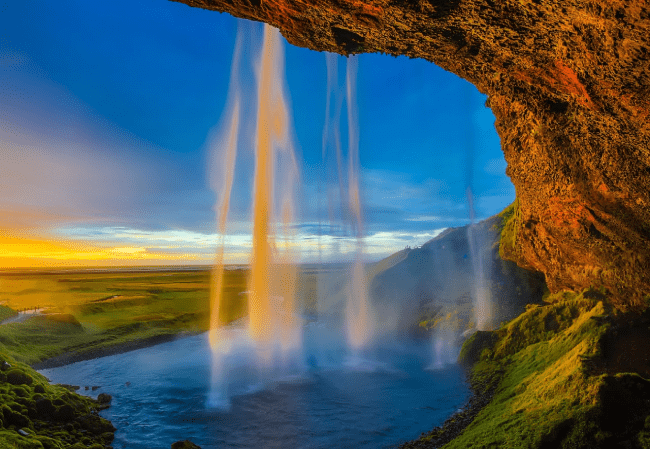 Citizens of Australia need to comply with the new requirements to enter Iceland. The main one is ETIAS, an online questionnaire mandated by the European Union. The ETIAS authorization will be available by 2022.
Don't worry! iVisa.com is ready to support you with the Iceland ETIAS. You can try a fast, simple, and trustworthy product with iVisa.com.
Do you want to know more about Iceland ETIAS? Keep reading!
Frequently Asked Questions
What is the Iceland ETIAS?
ETIAS is an electronic application that is mandatory for most international travelers. ETIAS means European Travel Information and Authorization System.
Begin the ETIAS application with iVisa.com!
Can citizens of Australia apply for Iceland ETIAS?
Yes! Citizens of Australia are eligible to apply for Iceland ETIAS. Australia is one of the 62 countries around the world that need to obtain the ETIAS authorization because citizens of Australia don't need a visa to enter Iceland.
Find out more about Iceland ETIAS!
Is the ETIAS only valid for Europe?
The European Union implemented the ETIAS process, so it's only valid for Europe. Citizens of Australia holding an Iceland ETIAS can travel to the 26 countries in the Schengen zone. However, be mindful where you want to visit in Europe as not all European countries are part of the Schengen area.
In case you don't know if you need an ETIAS, iVisa.com facilitates a Visa Checker. The tool can confirm all the travel documents you need for any country in the world.
How long is ETIAS valid?
The Iceland ETIAS is valid for a maximum of 3 consecutive years. Also, citizens of Australia can only travel around the Schengen zone for up to 90 days. Still, there are no limits to the number of trips to Iceland or any other country in the Schengen area.
Apply for the ETIAS and explore Iceland soon!
What documents are requested?
The ETIAS form requires the following information:
A passport scan.
A valid email address to receive the Finland ETIAS safely.
Payment options, pay with a Paypal account or a credit/debit card. iVisa.com charges a minimum fee for the professional service.
Fill out the electronic form with personal information and answer to questions related to criminal history, health records, and visa rejections.
What are the procedure times and costs?
Citizens of Australia can choose from the next alternatives:
Standard processing option, if you can wait a reasonable amount of time, then go for the cheapest method.
Rush processing option, faster service for the Iceland ETIAS.
Super Rush processing option, zero waiting time if you decide to pay the highest fee.
What is the Iceland ETIAS process?
Complete the blank spots in the application and pick a processing time.
Check your details carefully and select a payment option between a credit/debit card or a Paypal account.
Attach the passport scan.
Visit Europe with the Iceland ETIAS!
How will I receive my response?
iVisa.com will send you an email with your final documentation from your ETIAS application. Once citizens of Australia obtain the Iceland ETIAS in their email inbox, they must print it or save it in a personal electronic device. Iceland immigration will request the ETIAS upon arrival.
Do children need to have the Iceland ETIAS?
Yes! Children are not exempt from completing the Iceland ETIAS. If your children are exempt from the Schengen visa, then they need to obtain the Iceland ETIAS.
If citizens of Australia are traveling with minors, they have to start the application for their children!
Is iVisa.com trustable?
Of course! iVisa.com is a formal company handling travel requirements for years now. iVisa.com has incredible expertise to help you with the ETIAS process or any other travel document you need.
Our previous customers have amazing comments about iVisa.com. Check them out here.
How can I get more info?
Head to iVisa.com main page for further information about the travel requirements.
Contact our customer support team. They will answer any questions you could have.
Citizens of Australia can travel to Iceland with an ETIAS!