Iceland is a Nordic country like Norway, so it's common to see its citizens visiting each other from time to time, especially because of the proximity they have. This very common aspect was reduced when the COVID-19 pandemic began, although it wasn't eliminated.
If you are wondering how citizens of Norway can enter Iceland during the Coronavirus, then read the information in this article slowly. We can assure you as the first key factor that you need an Iceland Pre-Registration Form, which you can receive through an online service like the one iVisa.com offers.
After you show the Pre-Registration Form to the authorities, you'll have to get tested for COVID-19. However, you should consider that these tests have a price in Iceland, and the prices can vary depending on your needs. To make it simple, if you prefer to pay everything at once (including two samples with 5 days apart for each one) then you'll have to pay the highest price, but without worrying about upcoming fees or tests. On the other hand, if you pay for PCR tests separately, you'll be charged for less but you'll have to pay them more than once, of course.
The test might be something tricky, but that should be your only obstacle. The Pre-Registration Form doesn't have to be an issue because we can help you with that. Read the following info to learn more.
Note: Since February 25th, 2022, the Iceland Pre-Registration Form is no longer necessary to enter the country.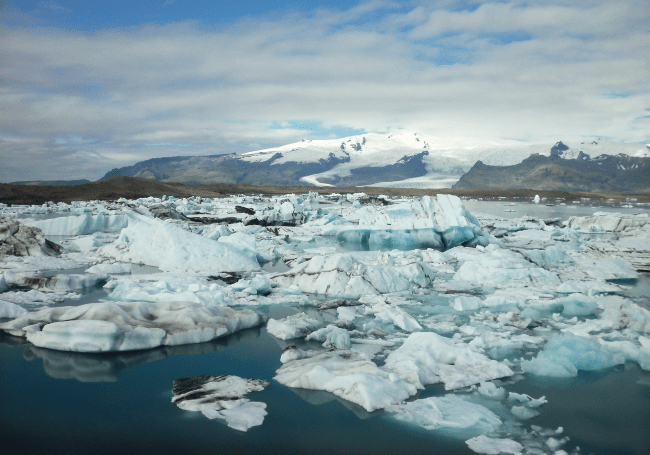 Frequently Asked Questions you should read about the Iceland Pre-Registration Form
Why is the Iceland Pre-Registration Form important?
One of the most important requirements when entering Iceland is the Iceland Pre-Registration Form. This document is necessary because it provides travelers with information on the restrictions for entry into Iceland. Keep in mind that this form allows these officials to have a better record of the tourists entering this Nordic nation.
Aside from that, all arriving travelers can decide between a 14-day quarantine and a double testing procedure along with quarantine for 5-6 days.
Unfortunately, the Icelandic health authorities don't accept proof of test results, so you won't be allowed to offer just a COVID-19 test result if you took it in your country. What you should know is that people with a previously confirmed diagnosis of COVID-19 in Iceland are exempt from quarantine upon their return from travel.
Another thing you should notice is that kids under the age of 5 years are exempt from applying for these documents.
Who can enter Iceland?
Fully vaccinated travelers, plus EEA citizens, and the following third-country citizens can travel to Iceland for tourism purposes upon presentation of a negative COVID-19 test result: Bahrain, Chile, Colombia, Hong Kong, Indonesia, Kuwait, Macao, New Zealand, Peru, Qatar, Rwanda, Saudi Arabia, South Korea, Taiwan, United Arab Emirates, Uruguay
Do Norwegians have to apply for an Iceland Pre-Registration Form?
Yes, Norwegians and other foreign citizens must apply for the Icelandic Pre-Registration Form because there are no exceptions.
With this document, the authorities can check your personal information, which is important to track you if you need help while completing the quarantine or while you stay there to avoid getting infected by the COVID-19.
Do I need a COVID vaccine or vaccination certificate to enter Iceland?
Yes, Iceland has been taking steps to restore travel within its borders. If you are coming from a high-risk country, in order to enter Iceland, you'll need to display your COVID vaccine passport or vaccination certificate.
Accepted vaccines are Pfizer/BioNTech, AstraZeneca, Janssen, Moderna, Vero Cell and Sinopharm. You are considered vaccinated if all doses of a vaccine against SARS-Cov-2 have been administered for at least two weeks before traveling.
Which countries are considered high risk in Iceland?
High risk zones: Botswana, Eswatini, Lesotho, Mozambique, Namibia, Zimbabwe and South Africa
Do I need a COVID-19 test result to visit Iceland?
COVID test requirements: There are no testing requirements.
Is it mandatory to quarantine?
Quarantine requirements: There are no quarantine requirements.
What is the price of the COVID-19 test if I'm in Iceland?
It's important to mention that the COVID-19 Test goes on your side, so it has a different price from the Iceland Pre-Registration Form. But, we can let you know at least the average price for this test.
A single PCR in Iceland costs no more than USD 64.00 because the exact price ISK 9 000. However, this price increases to ISK 11 000 when you pay on arrival because you don't have to pay for other tests after that.
If you have questions about these tests, then we recommend you contact the authorities once you arrive in Iceland.
What do I need to apply?
Getting the Icelandic Pre-Registration Form isn't as hard as you think, especially when you use iVisa.com's service. The only thing you should know is that there's a shortlist of documents required. These are:
Your current passport with a valid due date and a copy of the information page. Don't forget that this is the basic to receive your Pre-Registration Form.
Your email address to obtain the form safely and quickly.
Another thing you need is a Paypal account or a debit/credit card for payments.
What are the processing times and prices for the Icelandic Pre-Registration Form?
When you apply for the Iceland Pre-Registration Form with iVisa.com, you enjoy a reliable service that won't be expensive. The best advantage is that you can pay according to the urgency you have with the document, meaning that if you want is asap, you'll have to pay more, but it'll be a reasonable price for your budget. These are the processing options with iVisa.com:
Standard Procedure Option: This processing lasts

24 hours

if you pay only

USD $36.49

.
Rush Procedure Option: With this option you can wait for

8 hours

as long as you pay

USD $64.99

.
Super Rush Procedure Option: This is the fastest option you can choose to obtain your Pre-Registration Form. You just have to wait

4 hours

by paying

USD $106.99

.
How can I apply with iVisa.com's service?
You can use iVisa.com's online form if you want to avoid a tedious service, and we can tell you that this method makes you save a lot of time. You can be ready by following these steps:
The First Step you have to complete is to answer a short questionnaire with basic details and select the procedure time.
The Second Step is just to verify that your information is well-written before paying for the service. In this part, you can pay for the fees with the Paypal account or the debit/credit card.
The Third Step is the easiest one because you just need to upload the documents and send the application form.
That's all! Nothing else to worry, after that you just have to wait for your document. You can start the process on this link.
By the way, if you have doubts, you can contact iVisa.com's customer service at any time.
Is iVisa.com's service safe?
You should know that with iVisa.com there's no stress needed because we work hard to offer a reliable and valuable service. The platform we designed is constantly updated, so you can feel safe with the information you offer us. However, if you have doubts, you can check our reviews with more than 20,000 positive comments from our clients.
Where can I get more info if I have more questions?
Don't delay your trip with doubts or questions that you can solve instantly! You can get your Iceland Pre-Registration whenever you want, but don't worry if you have questions, in that case, you can reach out to iVisa.com's customer service or you can check iVisa.com's blog for more FAQs.