Iceland's landscapes hide great surprises for those who dare to explore them. Cataloged in 2020 as the safest country in the world for twelve years in a row, this destination puts together all the ingredients to offer you the time of your life. Anyone may think cold weather could be a restriction for some plans, but its particular climate is more than adequate to enjoy hundreds of outdoor activities such as the Sea Festival, the Dynjandi waterfalls, and a starry boreal sky as nowhere else found.
Educational activities are available as well! The Iceland government gives access to those who want to learn, to their visitor centers at each power station. Once in there, thanks to interactive shows, people can learn about geothermal power conversion into electricity and usable heat for residential and commercial purposes. A great opportunity to share with the whole family.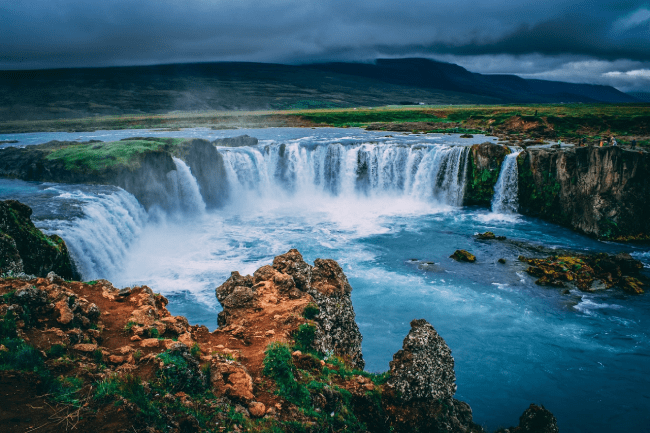 All of these assets have become a great attraction for people from many places around the world. The transit of non-locals through the borders has been raised in Europe and especially in the countries of the Schengen area. For this reason, from 2022, everyone who plans to visit any of the 26 countries that integrate this zone, should have the ETIAS document.
This new additional traveling control will be mandatory and must be considered the previous step to any travel plan. iVisa.com knows that the less pleasant part of a trip is the paperwork. Thinking about this, we have created a simple method that will lead you to apply for the Iceland ETIAS for Citizens of Argentina inside a friendly and comfortable digital environment.
Inside the following questions and answers, you will find the information to solve all of your queries about the new ETIAS document
Frequently Asked Questions
What was the reason behind the creation of the ETIAS?
To grant access to the region under safe conditions, local authorities realized the best solution is to identify possible threats before they can even get close to the borders. The Iceland ETIAS for Citizens of Argentina was born as a recognition system to improve the current control measures.
The application process for the Iceland ETIAS for citizens of Argentina is available at iVisa.com.
Why do I need an ETIAS if I already have a visa?
The traditional visa is given for specific purposes like a work permit or official affairs. The ETIAS for Citizens of Argentina will be a tracking document for the average traveler where the purpose of each trip will be recorded even before it starts.
If you want to know specific details about this document, iVisa.com is the right place to find them. By browsing iVisa.com's blog you can find thousands of answers to every question a new process like this one may generate. If you prefer to live chat, please feel free to contact iVisa.com's customer service anytime 24/7
How do I know if I need to apply for an ETIAS?
Every person from the 62 foreign countries added to the Schengen zone is now eligible for the ETIAS. Anyway, if you want to confirm your status, iVisa.com's visa checker tool is a powerful resource you should use before starting the application process for the Iceland ETIAS for Citizens of Argentina
Do I have to expect a long heavy process to apply for the ETIAS?
iVisa.com created a 100% online reliable alternative to apply for the Iceland ETIAS for citizens of Argentina. The process is meant to be as friendly as possible, once started it will take no longer than 20 minutes to be completed.
The application form is available anytime, from anywhere at iVisa.com.
What about pricing for the ETIAS?
Finding a service with the best product/benefit balance is the goal of the modern traveler. iVisa.com understands that money can be a decisive factor. If you have decided to apply for the Iceland ETIAS for Citizens of Argentina, we have the right choice, right here:
Standard option - good processing speed for a low price
Rush option - a higher price for a faster response.
Super Rush option - great processing time for a special price.
Still not sure about what option to choose? iVisa.com's customer service is ready 24/7 to assist you.
Can I feel safe with iVisa.com?
Safety is a "must" at iVisa.com. A strict policy of data protection gives our customers the confidence to choose our services. Daily, hundreds of satisfied customers support our operation by placing positive reviews in our customer review's section.
I would like to know more about the ETIAS, could I find information?
iVisa.com's blog contains a long list of articles where the new ETIAS is the main topic. You can be sure here all of your questions will be answered.