Traveling to another country is always an incredible experience. Start a new journey to Iceland and discover lots of natural sites, like the Blue Lagoon. This famous site offers a unique geothermal pool with an intense blue color. Dive into the Blue Lagoon and discover everything Iceland has to offer. iVisa.com is ready to support your efforts to visit Iceland.
Citizens of Serbia must comply with a new entry requirement called ETIAS. The ETIAS is a mandatory document for international travelers who don't need a Schengen visa to enter Iceland.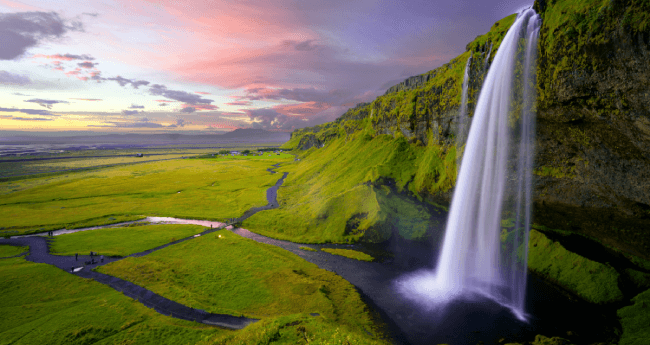 The Iceland ETIAS for citizens of Serbia only demands an online application. Don't worry! Because iVisa.com can offer you a simple, fast, and reliable service for your Iceland ETIAS.
Explore more about the Iceland ETIAS for citizens of Serbia below.
Frequently Asked Questions
What does ETIAS mean?
ETIAS means European Travel Information and Authorization System. Due to safety matters, the European Union has implemented the ETIAS system to control incoming visitors to Europe. They hope to decrease illegal immigration and crime rates by pre-screening travelers.
Although the ETIAS system will be ready by 2022, iVisa.com is already working on the process.
Go to the application page and learn more about the Iceland ETIAS for citizens of Serbia.
I'm a citizen of Serbia. Can I apply for the Iceland ETIAS?
Yes! Citizens of Serbia must obtain the Iceland ETIAS before entering Iceland. The ETIAS is mandatory for citizens whose nationalities are exempt from a Schengen visa. In this case, citizens of Serbia don't need a Schengen visa, so they must apply for an Iceland ETIAS.
Is the Iceland ETIAS valid for other countries?
Yes! The Iceland ETIAS for citizens of Serbia gives access to the 26 countries in the Schengen zone. In case you want to know what countries accept the ETIAS authorization, then head to the Visa Checker. We will tell you all the travel documents you need.
What is the validity of the Iceland ETIAS?
The Iceland ETIAS for citizens of Serbia is valid for a maximum of 3 consecutive years. The ETIAS document permits a stay for up to 90 days within a 6-month period in Iceland or any other Schengen country. Also, the authorization has multiple entry benefits.
What information is required?
Citizens of Serbia should answer all the questions in the online application with truthful information. EU immigration will check your details before granting you access to Iceland.
Gather the next items:
A scan of your passport showing your photo and details.
A valid email address to receive the ETIAS authorization.
Payment methods, pay with a Paypal account or use a credit/debit card.
Are you not sure about something? Contact our support agents.
What are the processing times and fees?
The Iceland ETIAS for citizens of Serbia has three options:
Standard processing service, in case you have a small budget, then wait a regular time.
Rush processing service, obtain the Iceland ETIAS faster for a higher price.
Super Rush processing service, expect the ETIAS document sooner in your email inbox with this fast track service.
What is the ETIAS process?
First, complete the electronic form and pick a processing time (Standard, Rush, or Super Rush).
Second, review your application and decide how you will pay, either with a credit/debit card or a Paypal account.
Third, attach a scan of your passport and any other documents required.
How will I receive the ETIAS document?
Citizens of Serbia must expect an email from iVisa.com with the Iceland ETIAS. Therefore, make sure to provide a valid email address during your application. At your arrival, show your ETIAS authorization to border control in order to gain smooth entry.
Can I trust iVisa.com?
Of course! We only offer trustable services as we work with strict security measures. The Iceland ETIAS application is safe with iVisa.com.
Go to the comments section and confirm the excellent results we have had for years.
The Iceland ETIAS for citizens of Serbia is possible with iVisa.com.
Where can I find more information?
Connect with our customer service team. Our experts are ready to answer all your questions at any time.
Continue dreaming about Iceland with iVisa.com and even better, make it a reality! We have all the tools to help you with the Iceland ETIAS.