Beginning a journey in a new country is always exciting. Visit Iceland and discover unique tourist sites, like Viking World. Located near Reykjavik, this place offers a replica of the Gokstad Viking ship, which was found in 1882 in Norway but now you can enjoy it in Iceland. Ready to learn more about the Vikings? Pack your bags and head to Iceland! iVisa.com will help you with the travel documentation!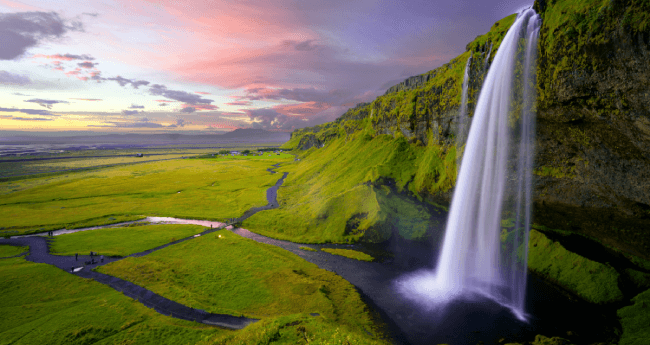 Citizens of Timor should be aware of a new entry requirement called ETIAS. International travelers who are exempt from a Schengen visa must acquire the Iceland ETIAS before landing in Europe.
The Iceland ETIAS for citizens of Timor is an easy process with iVisa.com. Try our simplicity, speed, and security with any service on our platform.
Read more about the Iceland ETIAS for citizens of Timor in the following lines.
Frequently Asked Questions
What does ETIAS mean?
ETIAS means European Travel Information and Authorization System. The ETIAS is a new electronic system that will pre-screen incoming visitors before they have access to the Schengen zone. At the moment, you should know that the ETIAS authorization will be available by 2022, but iVisa.com is already working to bring you the best service!
Continue exploring the Iceland ETIAS for citizens of Timor on the application page.
I'm a citizen of Timor. Should I apply for the Iceland ETIAS?
Yes! Citizens of Timor should apply for the Iceland ETIAS before entering the Schengen area.
Over 60 countries don't need a Schengen visa to enter Iceland, which means that those nationalities need to acquire the ETIAS before traveling to Europe. Timor is part of that group of countries. For this reason, citizens of Timor must get the Iceland ETIAS.
Can I enter other countries with Iceland ETIAS?
Yes! The Iceland ETIAS for citizens of Timor allows entry to the 26 European countries in the Schengen zone. Carefully decide where to travel as not all European countries are part of the Schengen agreement.
Try our Visa Checker, so we can help you with the travel requirements according to your nationality.
What is the validity of the Iceland ETIAS?
The Iceland ETIAS for citizens of Timor is valid for up to *3 consecutive years and allows a stay of 90 days within a 6-month period in Iceland or any other Schengen country.
Remember that the ETIAS is a multiple-entry document.
What information is required?
Citizens of Timor must provide personal information, like name, nationality, birth date, work experience, among others. Make sure you answer the questions related to security matters, such as travel history to specific countries and criminal records, if applicable.
As well, keep the next items:
A scan of your passport, passports should have a validity of minimum 3 months after entering Iceland.
A valid email address.
Payment methods, pay for your ETIAS authorization with a Paypal account or use a credit/debit card.
What are the processing times and fees?
The Iceland ETIAS for citizens of Timor application processing time has the next three alternatives:
Standard processing service, choose the most affordable option, and wait a flexible period.
Rush processing service, receive the Iceland ETIAS sooner by paying a higher fee.
Super Rush processing service, the iVisa.com team will work quicker for your document.
Contact our support team in case you have some doubts.
What is the Iceland ETIAS process?
First, complete the electronic application and choose a processing time (Standard, Rush, or Super Rush).
Second, check your details and decide how you will pay for the service, either with a credit/debit card or a Paypal account.
Third, upload a copy of your passport.
How will I receive the ETIAS document?
Citizens of Timor will receive the Iceland ETIAS via email. The iVisa.com team will use the email address detailed in the application, so make sure you provide a valid email address.
How trustable is iVisa.com?
100% trustable! iVisa.com works with the highest security guidelines, which means all travelers' information is safely managed.
Go to the comments section and read feedback from our excellent results over the years.
The Iceland ETIAS for citizens of Timor is easy with iVisa.com.
Who should I contact if I have some doubts?
We have a customer service team that is available 24/7. They can help you with the ETIAS process and solve your questions.
Let iVisa.com manage your travel documents, and leave you to focus on the incredible Viking history you can explore in Iceland!