Traveling to Iceland means discovering an incredible example of nature that does not exist in any other country, for this reason, it is a unique tourist destination that is worth visiting. If you are planning your trip to Iceland it is important to keep in mind that it is part of the Schengen territory and you need a Schengen visa to be able to visit the country without any problem. The requirements for Iceland Schengen visa for citizens of China are very easy, just contact iVisa.com who will process your application so that everything is in order and on time for your trip.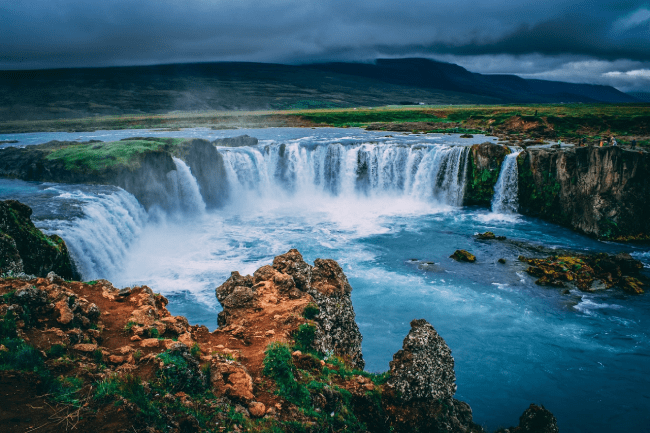 If you want to learn more about Iceland Schengen visa for citizens of China visit our website.
How can I apply for the Iceland Schengen visa?
Go to our website iVisa.com
Complete our application form with all the required information.
Choose the processing time you need and proceed with the payment.
Our qualified team will review your documents and send them to your email.
Print the documents and present them at the time of travel to the appropriate authorities.
Why apply in advance?
If you apply early, you can be sure that your trip will have all the documentation on time and you will not be in a hurry. Let iVisa.com be part of your experience and support you throughout your entire process. You won't regret it!
Obtain the Iceland Schengen visa for citizens of China
Frequently Asked Questions
Having a Schengen visa gives me the right to enter Iceland?
Possession of an Iceland Schengen visa does not give the applicant an automatic right of entry into the Schengen area. The Iceland authorities may refuse entry to any person if they consider that he/she does not meet the immigration requirements or that his/her presence in the Schengen area would be contrary to national interests or security.
Learn more about Iceland Schengen visa for citizens of China
What do I need to apply for an Iceland Schengen Visa?
A passport, valid for at least 6 months.
An email address to receive your documents.
A credit/debit card or a PayPal account.
Start your application now for Iceland Schengen visa for citizens of China.
What are the processing times?
Standard Processing Time: The slowest but most economically accessible option.
Rush Processing Time: This option is a little more expensive but you will receive your document in less time.
Super Rush Processing Time: The most expensive solution that offers travelers the confidence of getting the product almost instantly.
Can I trust iVisa.com?
Absolutely! you can fully trust our platform. We have many years of experience where we have managed thousands of processes for our customers. We invite you to take a look at the comments of our customers where they tell their experience.
Can I get support with iVisa.com?
If you need help with the form to apply for the Iceland Schengen visa for citizens of China you can contact our agents who will provide you with all the support. We have a 24/7 chat available to solve all your questions.
iVisa.com Recommends
From mid-July to the end of October, a festival is held in Iceland where several Chinese artists participate, if you are planning to get an Iceland Schengen visa for citizens of China you will find this section very useful.
The festival brings together artists from China's major cities who journey to the icy country for at least five days. The festival celebrates the art in all of its forms and also this year there are four chief exhibitions occurring in Iceland which showcase artwork from China, Japan, Russia, and Ireland.
This exhibition includes both traditional and contemporary art. Additionally, there are other genres of artwork including nature, film, dance, puppetry, printmaking, jewelry, photography, and installation art. The four main kinds of art include Chinese brush painting, contemporary art, impressionism, and post-modern. Art is also showcased in the form of jewelry, rock carvings, stone sculpture, ceramics, leatherworks, woodworking, apparel, footwear, and furniture.