Iceland is often called "the land of fire and ice" because of its varying geographical beauty which ranges from volcanoes to glaciers. It is one of the most beautiful travel destinations in the world. Naturally, people are attracted to Iceland.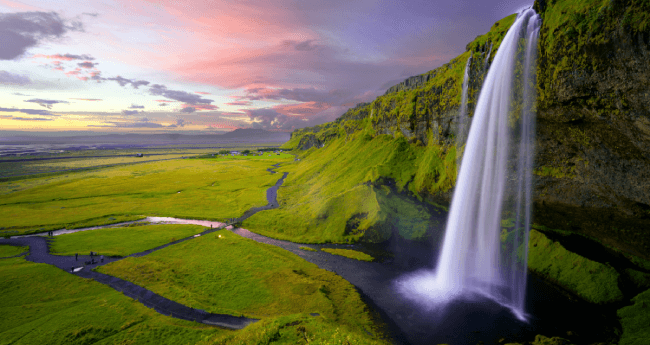 Citizens of Haiti who want to travel to Haiti require an Iceland Schengen Visa. Iceland falls under the Schengen Zone because of which anyone who wishes to travel to Iceland must get an Iceland Schengen Visa. The long tedious process of obtaining the Visa is made easy by iVisa.com.
Frequently Asked Questions
The purpose of this section is to resolve the queries that arise in the minds of citizens of Haiti who wish to travel to Iceland (Schengen) and avail of the services of iVisa.com.
What is the Iceland Schengen Visa and is it necessary for citizens of Haiti who want to travel to Iceland?
Yes, the Schengen visa is a compulsory document that is required to enter Iceland. Haitian travelers can easily get hold of this document with the help of iVisa.com.
What are the fees and processing times associated with it?
Citizens of Haiti who want to travel to Iceland (Schengen) have 3 options for the processing times of their visas that are readily available for them. The fees depend on the time it takes to process the visa. Click on this link to find out more. There are 3 options that are readily available. They are as follows:
Standard Processing: This is the standard procedure for obtaining a visa. Your document will reach you well in time before your travel.
Rush Processing: This procedure is for those who require their visas earlier than the standard processing time. This is the best option to opt for.
Super Rush Processing: This is the fastest of all the three options and is the ideal option for those who are in a rush to visit Iceland and need an Iceland Schengen Visa at the earliest.
For further assistance iVisa.com is at your service, click here to find out more.
What are the essential documents required to apply for an Iceland Schengen visa?
The foremost documents that are required to obtain a visa is the Visa Application form, recent passport photos, two-way flight bookings, cover letter mentioning the purpose of stay of the applicant and those traveling with you, Passport, Current details like bank statements, employment details, Income Tax Return, Hotel booking, and travel insurance.
To find out more, click here.
What are the steps that need to be followed to apply for a Schengen Visa?
The application process is not a difficult one, it is the same as it is for other countries. The basic steps are mentioned as follows:
Fill the application form with all the general information asked in the form. After which you must choose the processing time most suitable for you.
The next step, involved going through your documents and making the final payment.
For the final step, you must attach all the necessary documents that are required for the visa.
After the standard part of the process is over, all you have to do is wait until your document arrives.
Is it safe to use iVisa.com to get my visa for Iceland Schengen?
It is natural for people to be hesitant to share their personal details online with strangers. But iVisa.com is a safe place that you can trust. Our platform is boosted with high-end security to make sure that your details are never misused. You can rest assured that your personal details are in the right hands. If you still have doubts, you may check our client testimonials who can vouch for iVisa.com.
What is the duration of stay in Iceland after getting an Iceland Schengen visa?
The validity of the Iceland Schengen Visa is up to 90 days which starts from the date of arrival in Iceland. Therefore, citizens of Haiti can stay in Iceland for 90 days without having to renew their visas. You can click here to know more about it.
I still have a few unresolved questions, what do I do?
If you still happen to have queries that haven't been answered, you can find more here. If you have specific questions, we are here to help! You can now contact our super customer support team who are available 24×7.