Are you planning a trip to Iceland and don't know what documents you need? Did you know that to travel you need an Iceland Schengen visa for citizens of Pakistan?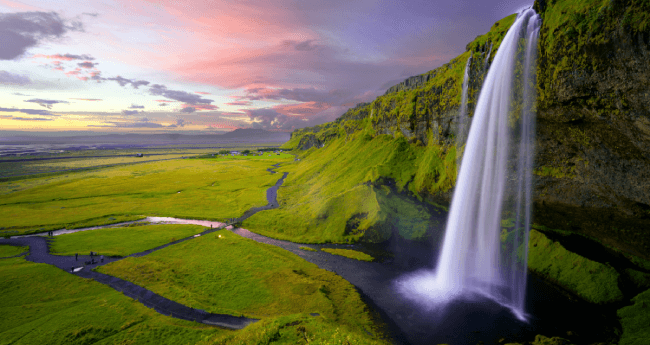 At iVisa.com we provide you with our service to get your Schengen visa. You can apply for it online from your home. We are the best place for you to apply for your Iceland Schengen visa for citizens of Pakistan.
If you have to know more about the Iceland Schengen visa for citizens of Pakistan, read our FAQs and resolve your doubts.
Frequently Asked Questions
What do I need to apply for an Iceland Schengen visa for citizens of Pakistan?
You need the following information:
Certification letter: A citizen from Iceland must write a letter stating the purpose of your trip.
A valid passport: It has to have 6 months of validity after arriving in Iceland.
Previous visas: Only if you are applying for a renewal.
Personal photo: You have to present 2 passport-sized photos with a white background.
Flight ticket: You have to have a round-trip ticket to apply for an Iceland Schengen visa for citizens of Pakistan.
Bank statements: You need to have financial support to cover all of the trip expenses.
Medical assistance: It is necessary to have health insurance.
Accommodation: You can show your hotel reservation or if you are staying with a friend, you can include their information.
Payment options: iVisa.com accepts debit and credit cards.
What are the processing speeds for an Iceland Schengen visa for citizens of Pakistan?
Standard Processing: This option has the lowest fee but the waiting time is longer than the other speeds.
Rush Processing This option has a higher fee but the waiting time is shorter.
Super Rush Processing: This option is the best if you need your visa as quickly as possible but the fee is the highest.
How long can I stay in Iceland?
There is a rule we use for this type of question, the 90/180. Visitors can visit Iceland for 90 days in 180 days. It is important not to exceed this time, or you may be removed from the country.
What is the most common Schengen visa I can get?
There are 3 kinds of visa entries: Single-entry, double-entry, or multiple entries. Usually, most first-timers get a single entry visa. On the other hand, if you get a multiple-entry visa this can be valid for 1 year, 3 years, or 5 years.
Is iVisa.com safe to use?
At iVisa.com We always make sure that your information is completely safe and secure. You can enter your information on the web page with security and confidence.
Where can I get more information about the Iceland Schengen visa?
We have a team of experts on hand to answer your questions 24/7. If you have any questions, do not hesitate to contact us by chat or fire us an email.
iVisa.com Recommends
If you like gastronomy tourism, Iceland is a good place for you. This destination is known as one of Europe's most astounding gastronomic destinations, with lots of restaurants and pubs where you can taste new recipes that you have never tried before. New modern recipes are created mixing the traditional ingredients, influenced by the New Nordic Cuisine with the freshness of seasonal ingredients, most of the dishes are made with fresh-caught fish. For many years, fishing has been part of Icelandic history and culture, which makes it a unique place to try new things. Street food is a must for all travelers, especially Iceland's delicates. Don't forget to say "eina med ollu", when ordering and you will get an amazing hot dog topped with incredible sides like crunchy fried onions, ketchup, sweet mustard, and curry remoulade sauce. Delicious! Don't worry about the sustainability of the place, there are rigorous standards at fisheries and eco-friendly fishing techniques. So you know, when you're out and about in Iceland, take the time to try the various traditional dishes of the area. Don't despair if you don't find an empty restaurant, the street food is just as tasty.