Start your Iceland journey in the capital, Reykjavik. Visit the Hallgrímskirkja Cathedral and learn about the local religion or go to the Harpa concert hall if you want to check an opera performance. If you are visiting during a weekend, enjoy the incredible nightlife with fun bars and live music. Iceland is a fun spot in Europe.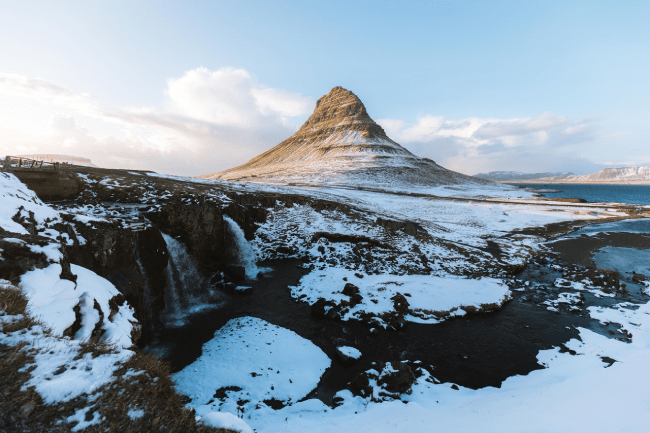 Citizens of Ukraine planning to visit Iceland will need the new electronic form, ETIAS. Iceland ETIAS is a mandatory authorization valid for most international travelers, like the ones coming from Ukraine.
Relax! Because iVisa.com is a step ahead with the ETIAS application. It's the time for you to try a fast, simple, and reliable service with iVisa.com.
Get more information about Iceland ETIAS in the following sections below.
Frequently Asked Questions
What is ETIAS?
ETIAS is the European Travel Information and Authorization System. The Iceland ETIAS will be available by 2022, and travelers outside the European Union will need to have it.
The ETIAS online form only requires a WIFI connection and some minutes to complete it. It's as easy as it sounds!
Start the Iceland ETIAS with iVisa.com!
Can citizens of Ukraine apply for an Iceland ETIAS?
Ukraine is exempt from a visa to the Schengen zone. Therefore, citizens of Ukraine can apply for an Iceland ETIAS. 62 countries around the world don't need a Schengen visa, which means citizens from these countries must have an ETIAS.
Contact an iVisa.com support agent if you are unsure about this.
Can I travel to other European countries with the Iceland ETIAS?
Yes! Citizens of Ukraine with an Iceland ETIAS can visit the 26 European countries in the Schengen zone. But be careful because not all countries in Europe are Schengen. Be mindful of where you want to visit and let iVisa.com help you with the Visa Checker. Use this tool to know what travel documents you need.
How long is Iceland ETIAS valid?
The Iceland ETIAS is valid for use up to 90 days out of 180 in the Schengen zone. The ETIAS authorization can be used a maximum of 3 years. Also, you can have multiple entries to the Schengen area with the Iceland ETIAS.
Apply and visit Iceland soon!
What information is requested?
Citizens of Ukraine need to complete the application with personal details. As the Iceland ETIAS is related to safety, applicants must provide information about criminal records, medical conditions, and previous trips to specific countries.
Requirements:
Passport scan with a clear view of your photo and information.
A valid email address.
Payment methods, iVisa.com has two payment methods, whether choose a Paypal account or a credit/debit card.
What are the processing times?
iVisa.com has three alternatives in terms of processing times:
Standard processing option, in case you have a small budget, choose the affordable alternative.
Rush processing option, iVisa.com will rapidly work in your ETIAS requirement.
Super Rush processing option, only wait a minimum time to get the Iceland ETIAS.
Ready to start? Get your ETIAS here.
What is the Iceland ETIAS process?
Citizens of Ukraine need to complete the next 3 steps:
Answer the questions in the online form and select a procedure time (Standard, Rush, or Super Rush).
Verify your information is correct. Then determine how you will pay between a credit/debit card or a Paypal account.
Upload your passport scan.
Start the ETIAS and travel to Iceland soon!
How will I get the Iceland ETIAS?
Easily! iVisa.com will use the email address in your application to send you the Iceland ETIAS authorization. Citizens of Ukraine should provide a valid email address, so they don't have any issues receiving the ETIAS.
Once you arrive in Iceland, show your ETIAS document to the airport officials.
How secure is it to obtain ETIAS with iVisa.com?
It's 100% secure. iVisa.com is a successful company with satisfactory reviews from customers all around the world. Check those reviews here.
iVisa.com teams train regularly in security measures to assure all processes have the best results.
I have some inquiries. Where can I find more info?
iVisa.com puts at your disposition a full team of support agents who are available 24/7.
You can also dive into the iVisa.com main page and learn more about iVisa.com services.
Citizens of Ukraine can apply for an Iceland ETIAS and start their trip with iVisa.com!