Traveling around the world is something exciting to do, particularly when you need to visit a stunning nation like Iceland. Regardless of whether you need to unwind in Reykjavik or you need to investigate Jokulsarlon, Iceland is the most loved nation in Europe.
However, going forward, you ought to be aware that one needs to have his / her ETIAS authorized when entering this primitive landmass since this travel document is a must thing to have. If you need to know, how and where to apply for an Iceland ETIAS for Citizens of Malaysia, feel free to read along.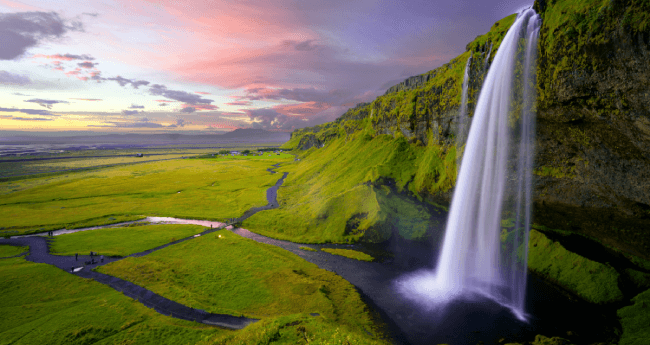 There are a few detailed insights concerning the Iceland ETIAS that haven't been officially declared yet, but you can get some significant pointers concerning the ETIAS. For example, the pre-requisites, essential documents, and how to apply online - all have been discussed below. We would like to inform you that you can apply with iVisa.com's website to enjoy a speedy and easy framework for the Iceland ETIAS for citizens of Malaysia.
Keep reading the following to obtain the available information about the ETIAS authorization.
Frequently Asked Questions
WHAT IS MEANT BY THE ETIAS?
You might be wondering what is the meaning behind the ETIAS acronym, and that when simplified, it stands for European Travel Information and Authorization System, a system that will be mandatory by 2022 to ensure better control of all the travelers that enter the Schengen Area. This system was also created to irradicate illegal immigration and to avoid possible dangers in the Schengen countries and to their fellow countrymen.
This system is similar to the ESTA program because it works with an online system that provides you an electronic document to enter the Schengen Area. It allows you to travel freely and roam across the Schengen zone and depart from any of the Schengen member nations. Remember that this area has no border restrictions.
The ETIAS can be used for business or entertainment purposes, but don't forget that if you want to study or work for more than 3 months (90 consecutive days), then you'll have to apply for other relevant documents.
HOW MANY COUNTRIES NEED TO APPLY FOR AN ETIAS?
Not all travelers wishing to enter countries like Iceland will be able to apply for an ETIAS authorization because this program is only available for 60 countries. These countries are visa-free nations, but they will still need an ETIAS to enter certain Schengen countries in Europe. Malaysia is one of the countries that can apply for an ETIAS, so if you have a Malaysian passport, then you can opt for the ETIAS.
WHAT ESSENTIALS DO I NEED TO APPLY FOR THE ETIAS?
The good thing about iVisa.com is that it simplifies the process of Iceland ETIAS for citizens of Malaysia, a lot, beginning with the fact that you only have to provide the following:
A valid passport with a scanned copy of it.
A valid email address that you must be using right now
A debit/credit card or a Paypal account to pay for the fees.
These requirements are essential in case you apply with iVisa.com's service. If you prefer to use ETIAS official website, then you might have to bear a long list of documents and probably a bit more tiring.
WHAT ARE THE PRICES AND THE PROCESSING TIMES FOR THE ETIAS?
The ETIAS is a new document so it's not possible to give you the exact details about the prices. But, we can provide you with some important information about the different processing options that iVisa.com can provide when applying online. By browsing through these details, you can get an idea of the upcoming prices and you might even be ready with the best processing time once the product is live.
Standard Procedure Option: it has the least expensive price and a moderate waiting time period.
Rush Procedure Option: this time, the price increases a bit, but it has a faster processing time than the 'Standard' one.
Super Rush Procedure Option: with this option, you have the fastest processing time but it also has the most expensive application fee.
HOW CAN I APPLY FOR MY ICELAND ETIAS?
The official process for the ETIAS isn't much difficult, but it's still more favorable to apply using iVisa.com's service because you can avoid long and tiring questionnaires and a huge list of documents. You won't have to stand in long queues, these are the steps that you simply need with iVisa.com, using a PC or a smartphone:
First, complete the initial questionnaire and choose the procedure alternative you favor.
Second, review your information to verify that everything's well-written and pay for the fees with your PayPal account or your credit/debit card.
Third, attach the documentation iVisa.com asked for on the online form and deliver the application form by clicking the "submit" button.
You can click here if you're ready to apply for your Iceland ETIAS for citizens of Malaysia.
HOW MUCH TIME DO I NEED TO APPLY FOR THE ETIAS?
iVisa.com's online application form has straightforward software, so you'll be able to complete all the steps in about 20 minutes or less depending on how experienced you're with online forms. However, we strongly recommend you finish this process with utmost caution and without any hurry. In case you want your ETIAS delivered to you in quick time, then you can apply with the Super Rush procedure option.
CAN I ENTER INTO ANY EU COUNTRY WITH AN ICELAND ETIAS?
As you read above, NO, you cannot enter any EU country with an ETIAS, you can only enter Schengen countries with this document. You must be wary of the fact that you might need a visa to enter other EU nations, as per their individual travel norms for their countries.
IS IT RELIABLE TO USE IVISA.COM?
iVisa.com has a reliable security system, so you can feel safe by applying with iVisa.com's service because it prevents all sorts of unauthorized access to your personal details. If you still have doubts about it, then you can always feel free to check the reviews to confirm.
WHERE CAN I GET MORE INFORMATION?
Are there any further queries of yours that you need to resolve? Then you can contact iVisa.com's customer service team to obtain one-on-one personal attention, or you can take a look at iVisa.com's web page for more information on the Iceland ETIAS for citizens of Malaysia and other useful tips.