If you're planning to do business in India, you must know that it is possible to enter the country multiple times with a business visa.
In this article, we'll tell you how to get the E-Business Visa India Multiple Entry and all the details you need to know about this essential document. Once we're done, we'll give you some recommendations of places to see in India. After all, the saying goes: "work hard, play hard."
Check our FAQs below, where we answer your question: E-Business Visa India Multiple Entry.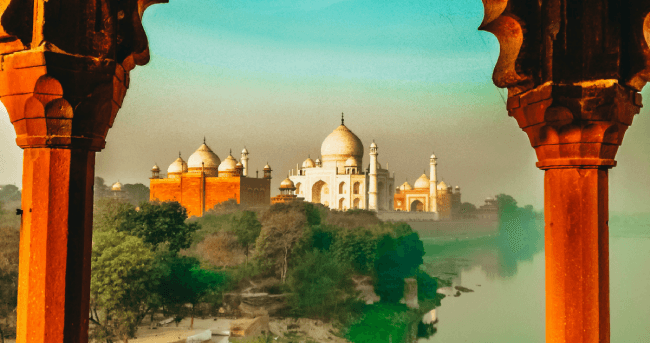 Frequently Asked Questions
What restrictions due to COVID-19 should I know about before traveling to India?
Travelers arriving in India may be asked for a negative PCR test result. The test cannot be older than 72 hours. Arrivals may also need to quarantine for 7 days.
But as the requirements can change depending on your date of arrival, we recommend you refer to our product page. There you'll find more information on the latest COVID requirements that apply to you.
E-Business Visa India Multiple Entry - Get the latest updates before your trip.
What is the India Business Visa and how do I apply for it?
The India Business Visa is a travel permit that authorizes you to enter India Multiple Entry for business purposes. Each of your stays cannot surpass 180 days in Total.
First: Complete our online form using your personal information.
Second: Make sure everything is correct before picking a form of payment. We accept credit and debit cards.
Third: Upload all the required documents and apply.
E-Business Visa India Multiple Entry - The visa is valid for 1 year.
What are the necessary documents to apply for the India Business Visa?
You'll need:
Passport-size photo.
Scan of passport information page.
Last page of passport (if applicable).
Invitation letter from an India-based company or business card.
Email address - We will email you your e-Visa once ready.
Payment method - We accept credit or debit cards.
E-Business Visa India Multiple Entry - Keep reading below to find out more about processing times and fees!
Cost and processing times for the India Business Visa?
To fit the needs of all our customers, we offer three processing times and fees to get the India Business Visa:
Standard Processing:

5 days

for

USD 132.99

Rush Processing:

3 days

for

USD 192.49

Super Rush Processing:

2 days

for

USD 234.49
E-Business Visa India Multiple Entry - Choose the right option for you.
Can I trust iVisa.com?
100%! We specialize in helping travelers get their required documents to travel from anywhere to anywhere in the world. That way we take care of the boring part while our customers focus on the fun part of planning their trip.
E-Business Visa India Multiple Entry - Check out our user reviews section and see what our past customers are saying about our services at iVisa.com.
I still need to speak with someone, how can I contact one of your agents?
Our customer care agents are easily reachable through our website. They are available 24/7 to answer any questions about the E-Business Visa India Multiple Entry.
iVisa.com Recommends
Admire the splendor of Agra.
Let's face it. Everyone who visits France makes a stop at the Eiffel Tower. So, it makes sense that everyone who visits India, must see the Taj Mahal.
This marble mausoleum is the number one sight in India. Millions of people stop here on their tour of the country to admire its delicate architecture and intricate decorations. The building is a symbol of love between a Great Emperor and his beloved wife. It took thousands of workers and 20 years to finish. Now it's the final resting place of the two lovers.
But the Taj Mahal is not everything Agra has to offer. Nearby you'll find the famous Agra Fort. This amazing complex is the reflection of the power and luxury of 3 major dynasties. Here, you can admire the great Mughal architecture, combining Islam and Hinduism elements. The place is full of history, architecture, and the most impressive gardens you'll ever see.
Finally, there's a marvelous building known as Baby Taj. It is another marble mausoleum, the tomb of Itimad-ud-Daulah. There are beautiful gardens around the tomb that perfectly match the building's decoration. It's best to visit this place at sunset. The effect of the light on the building helps create the most amazing photographs.