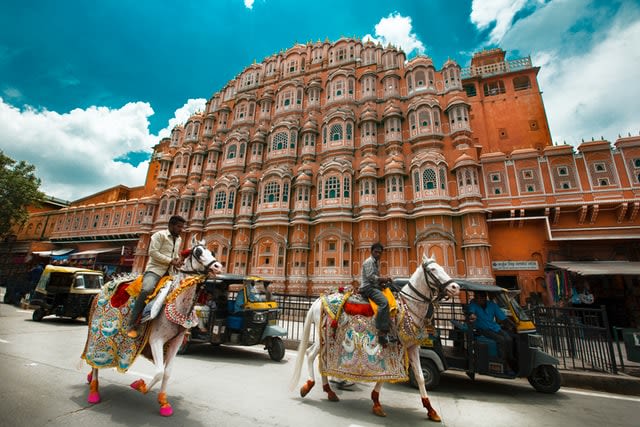 India is one of the most sought out destinations in the world. Its amazing food, thousand-year-old culture, and fantastic attractions make this country worthy of any bucket list.
But before traveling to India, you'll need to get your Indian visa sorted out. If you're planning a short tourism trip, you can get an electronic visa quickly online. But, how long does it take to get an India visa?
Buckle up, because we're ready to answer that question and give you some suggestions to visit incredible India on your next trip.
How long does it take to get an India visa? - Find out below!
The India electronic visa application is easy to complete. Provided travelers have all the required information and documents handy, the form can be completed quickly online.
If traveling for business, or medical purposes applicants can submit a visa request as early as 4 months before the date of arrival. In the case of the tourist visa, applicants can apply up to 30 days before their trip. However, visitors should leave at least 4 days before the date of the trip to apply for a visa, to allow time for processing their application.
You won't be able to board your flight unless you have a hard copy of your electronic visa stating that your visa was granted.
How long does it take to get an India visa? - Less time than you might think!
Although the processing time is usually 4 to 5 days, it's also common for applicants to receive their visas within 24 hours of completing their application. There's no need to go to an embassy or consulate in person. Travelers can process their electronic visas fully online, making it the fastest way to gain access to India.
How long does it take to get an India visa? - Don't wait until the last minute to apply
Even though the processing times are fast, we recommend not waiting until the very last minute to apply.
It's also common for applicants to make mistakes in the application form or upload blurry document scans, which creates setbacks in the process.
At the same time, don't apply too much in advance, because in the unfortunate event that you need to cancel your trip, your visa fee will not be refunded under any circumstance.
So, you don't want to wait too long, but also don't leave it too late before applying for your visa. A good time to apply is within the 30 days prior to your flight, to allow some time to adjust to any change of plans.
Once your visa is granted, all you need to worry about is what attraction you'll visit first once in India. We recommend the Kailasa Temple. This amazing structure was carved from solid rock in the year AD 760. It's meant to represent Mt Kailasa (Kailash), Shiva's Himalayan abode. The impressive ability it took to carve not only the temple structure but also the decorative panels depicting scenes from the Ramayana and the Mahabharata, makes this temple a mandatory stop.