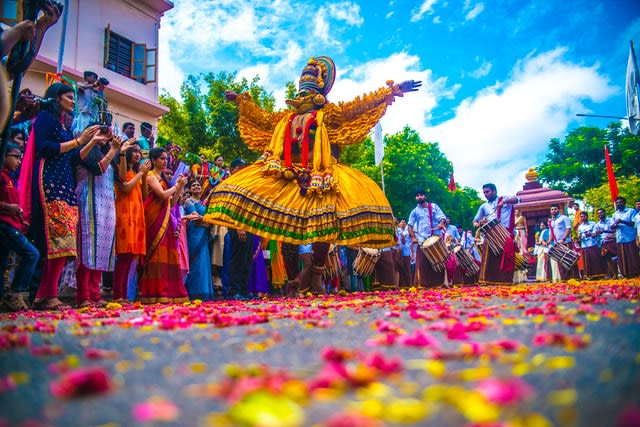 If traveling on a budget you might be wondering: how much does an India visa cost?
Here we'll provide you with the answer to that question and some suggestions for your next trip to India.
How much does an India visa cost? - The short answer is: It depends!
The price for any visa, regardless of the country, will depend on the type of visa you need.
If you are planning a long trip to India to work or study, then you'll need to visit the Indian embassy nearest to you to find out the requirements and prices of the paper visas.
How much does an India visa cost? - The cost of electronic visas
Now, if you're planning a short trip to India for tourism, business, or medical purposes, then you'll need an electronic visa or eVisa, for short.
The Tourist electronic visa doesn't cost anything, as long as you process it directly at the government site. If you choose to hire an expert visa service, then the final price will include their service fee. This can be anything between USD $45 and $300, depending on the provider you choose.
The Business eVisa and the Medical eVisa cost USD $82 if you apply directly through the government site. If you use a professional visa service, then you'll have to pay the required service fee on top of the government fee.
How much does an India visa cost? - Can I get a refund?
No. The Indian government clearly states on their site that the fee is non-transferable, non-extendable, and non-refundable. It also doesn't depend on the result of your application. If your visa is rejected, and you want to start the process again, you'll have to pay the government fee once more.
Additionally, if you make a mistake in your application, they establish that it is your sole responsibility that the information provided is correct and that they won't make a refund for the wrong visa.
Lastly, if you decide to cancel your trip to India, but you have already processed your visa, the Indian government won't refund your payment. So make sure you'll be traveling to the country before you process your electronic visa.
How much does an India visa cost? - Do I have to pay anything extra at the airport?
No. Once you process your electronic visa and pay for the corresponding fee, you won't have to pay for anything extra upon arrival.
Now that you can answer the question - 'how much does an India visa cost?', it's time to learn about a few festivals worth experiencing.
The most iconic Indian festival is the colorful Holi, celebrated in March. For this celebration, Hindus light up ceremonial fires and fill the streets with gulal, the colorful powder that distinguishes this festival from all others.
Another star festival is Diwali, celebrated between October and November. This must-see event celebrating the final triumph of good over evil is recognizable by its rows of lights and delicious food.
Regardless of when you're planning to visit India, make sure to check out the upcoming festival list to glimpse a bit of the magic of the country.