The India Business eVisa is an official document that allows travelers to enter the country for business purposes. If you're recruiting personnel, attending a business event, or meeting potential business partners, then this eVisa is for you. This eVisa is valid for one year and permits a stay of a maximum of 180 days.
But there can be many India Business eVisa errors in the application, making it frustrating and hard to plan a successful business trip. That's why we have compiled this list of common mistakes and potential solutions to avoid an India Business eVisa error.
If by the end of this article, you're still wondering how to avoid an India Business eVisa error with your application, check out our product page for additional information on how to apply for the India Business eVisa and avoid an India Business eVisa error.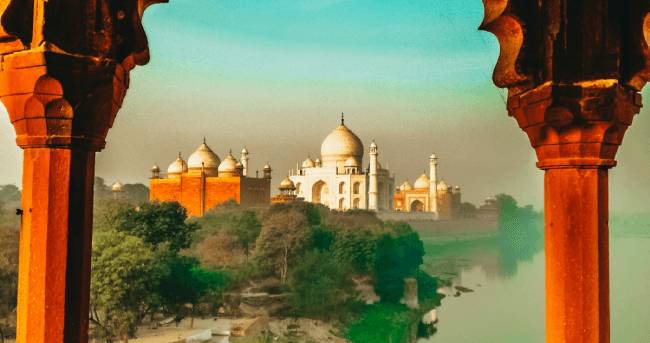 India Business eVisa Common Errors and FAQs
Blurry document scans
Presenting unclear scans of your documents when applying for your India Business eVisa is one of the most common causes for rejection. You need to make sure that all the documents you upload in your application are properly cropped, so no pieces are left out, and that the photo scan is not blurry.
If you don't have a scanner at home, you can use your phone to take a picture and use an app like Microsoft Lens to improve the clarity of the scan. As for the photo, make sure to take a photo near a window for some natural light and in front of a white wall. Your whole face and shoulders need to show on the photo. And don't wear any glasses, hats, or other accessories that prevent you from seeing your face clearly.
If you need further guidance on how to take a great picture, get in touch with our customer care agents.They are 24/7 to answer all your questions.
Your passport is about to expire
If your passport is about to expire, then it is possible that you need to get a new one before applying for an India Business eVisa. The passport you use to apply for your visa needs to be valid for at least 6 months after your arrival date.
Additionally, it needs to have at least two blank pages, so immigration officials are able to stamp it when you enter and leave the country. Even if you get an India Business eVisa, if you don't have space for the stamps, you won't be able to travel.
Avoid this India Business eVisa error by making sure to check your passport validity before applying.
Incorrect or incomplete application
The main reason most visas are rejected, including the India Business eVisa, is because of incorrect or incomplete applications. Travelers that don't have an ordinary passport cannot apply for an India Business eVisa. If you have a diplomatic passport or refugee papers, then you need to apply for a different kind of visa to be able to travel. In that case, your best bet is to go to the nearest Indian embassy.
Now, if you are an ordinary passport holder and are looking to avoid an India Business eVisa error in your application, you need to make sure that it is complete. Double-check all your details in the form. They must be exactly the same as on your ID. And make sure that all the necessary documents are uploaded.
If you need an extra set of eyes, when you apply through iVisa.com, all your documents and details are checked by one of our experts to ensure they comply with the government guidance.
Avoid India Business eVisa error by applying with us.
What is the process of applying for the India Business eVisa with iVisa.com?
The process is very simple. You just need to fill in the form, select a processing time, upload the documents and pay. It's all done in less than 10 minutes. After that, your application is carefully reviewed by one of our experts. If there are any inconsistencies, we'll contact you before processing it to avoid India Business eVisa errors.
The required documents are:
A colored passport-size photo.
A valid passport.
A copy of your Business Card in PDF format (this must include your company's information, especially the corporate phone number, as you will be contacted through it by the embassy).
A detailed invitation letter from the host company/firm established in India or from India, stating the purpose of the travel (it must include their contact information and their logo).
iVisa.com Recommends
Visit the City Palace in Jaipur. It's a complex of courtyards, gardens, and buildings, built by Jai Singh II, making it the largest palace in Jaipur.
The complex is right in the center of the Old City, which was the original settlement of Jaipur over two centuries ago. Jai Singh II built the outer wall, but the inner dwellings of the palace have been enlarged and adapted over the centuries. There are palace buildings from different eras, creating a magnificent blend of Rajasthani and Mughal architecture.
Ride on a horse-drawn tonga or take an auto-rickshaw to reach Ganesh Gate (the main entrance). From there, walk through the narrow street bordered with shops selling traditional Rajasthani clothes and jewelry until you reach the ticket checkpoint for the heritage site.
Visit the Amber Palace, located 11 kilometers outside of Jaipur. This was the original settlement of Jaipur, located on a hill for protection against the attack of enemies. There's a stark contrast between the harsh exteriors of the palace, made of sandstone and marble and the luxurious interior. Inside, visitors encounter detailed carvings, decorative gemstones and mirrors that make for a marvelous experience. End your visit of Amber Palace by checking out the mesmerizing view of the Maota Lake at sunset.