Much of a trip is planning. You always have to make sure that you have everything you need, especially when it comes to documents. When you arrive at your destination and you notice that you left an item behind, you can easily replace it. However, if you forget an important document, you may not even cross the border.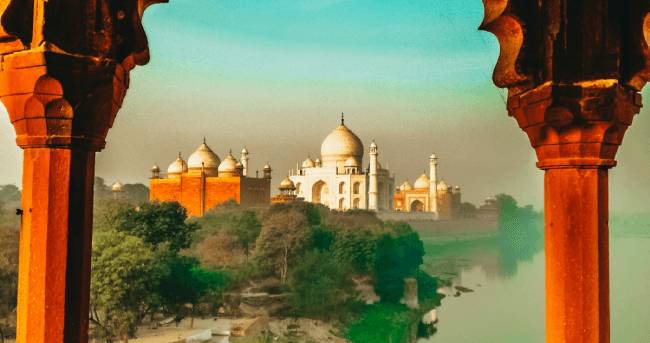 Therefore, if you want to visit India, you should check out first if you need an Indian eVisa, moreover if you want to enter this country for business purposes. Another thing you have to review is the India Business Visa Checklist before taking your plane.
Applying online for an Indian Business Visa is easy, and you will find it out in this article. Plus, you'll also be able to learn other things like the items required to get the eVisa on time.
Frequently Asked Questions
How can I know if I'm eligible for an Indian eVisa?
Your nationality will determine this, so to know if you are eligible, iVisa.com created a perfect system. Just click here, introduce your country of origin and India as your final destination. In a few seconds, you'll know the information.
What is an India Business eVisa?
The India Business eVisa is an official document that permits you to enter India only for business purposes, so it can't be used for medical or other purposes. However, you can keep reading below to see what things you can do with this eVisa.
How long can I stay in India with this eVisa?
The maximum stay in India with a Business eVisa is 180 days in Total and it grants you Multiple Entry. With this type of visa, you can just stay in India for business purposes.
Also, keep in mind that this eVisa has a validity of 1 year after issued. This means that you can enter India at any time in that period.
What business activities can I do with an Indian Business eVisa?
You are limited to the following business activities:
Setting up an industrial/business venture.
Sale/purchase/trade.
Attending technical/business meetings.
Recruiting manpower.
Participating in exhibitions, business/trade fairs.
Expert/specialist in connection with an ongoing project.
Conducting tours.
What is the India Business Visa Checklist?
A checklist can be done even when you are about to apply for a business eVisa. There are some documents and items you need at hand, which is why a list would come in handy. Here's what you need to cross off that list.
Passport: the passport you have must be valid, and it would be best if it keeps its validity for at least six months from your departure.
Information page scan: another thing that you have to cross off the list is scanning the information page of your passport. You will be required to upload it when you are applying for the visa.
Digital photo: in the application process you will also be required to have a digital photo of yourself.
Credit/debit card or Paypal account: everyone has a credit or debit card these days. Paypal accounts are less common, but some people still use them. These are necessary to pay for the service at iVisa.com.
A copy of the business card: it can be scanned or you can take a photo of your business card.
What is the price of an Indian Business eVisa?
Now, citizens of more than 150 countries can have an eVisa to India. However, the cost of a visa is not the same for everyone, it can vary depending on different elements, like the visa type, your nationality, and the processing time you select when you fill in the application. iVisa.com offers you three options:
Standard Processing: it is the most commonly used option, probably because it is not as expensive as the others. You can get your Business eVisa in 5 days and the price can go as high as USD $155.49.

Rush Processing: just as the name suggests, this option is ideal for people who need to obtain a business visa in a short time. If you apply for a business visa and choose this option, the processing lasts only 3 days. Just as you may expect, it is a bit more expensive than the previous processing time. If you go for this option, prices go to USD $194.49.

Super Rush Processing: this option is designed for people who need to be on the next plane out. Emergencies happen every day, which is why iVisa.com offers you the Super Rush Processing. With it, your visa will be in your inbox in a maximum of 2 days. Prices for this type of processing time go to USD $238.49.
You can begin your online application here.
How can I apply for an Indian Business eVisa on iVisa.com?
By using the online form available on our page you save a lot of time, especially because of how easy the procedure is. These are the steps to follow:
First, select your preferred processing time and fill in the questionnaire with your basic private info such as name and passport ID.
Second, make sure to see that the information is well written before paying for the eVisa.
Third, load the documents that we request on the screen to finish the process without setbacks.
You can always contact us if you have problems while using our online form.
What should I do after I finish the process?
Once the application is done, you just need to wait for your Indian eVisa to be sent by email. It means that you can save the trip to the embassy because it's not necessary, we'll do the time-consuming work for you.
Is it safe to use iVisa.com to get my eVisa?
There is a belief that providing your information online is risky, that maybe it can be leaked. Luckily, this is not a possibility with iVisa.com. We invest a lot in our security system to give you maximum safety. Our database is protected so this guarantees your personal data confidentiality. You can check our customers' reviews here.
I have more unresolved questions, where can I find more info?
If you have questions about the India Business Visa Checklist, or about the documents required to visit India, you can click here.
To contact an agent and receive personal attention, especially if you have questions about the online form, click on this link.