Getting a business Indian visa online is a straightforward process that will save you a lot of time and trouble. However, you may be wondering how much this is going to cost, especially since the process is simplified. Also, since the processing time is short, you may be tempted to think that you have to spend a lot of money, but that is not the case. Below, you will find all the information about prices and processing times.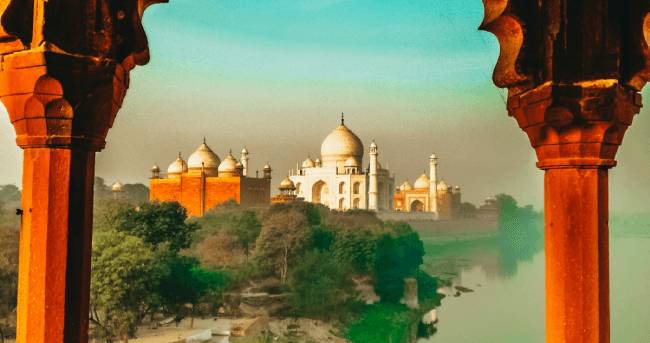 Frequently Asked Questions (FAQs)
Am I eligible for an Indian eVisa?
It depends on your nationality. To check your eligibility, please click here, select your country of origin and India as your destination.
What is an India Business eVisa?
The India Business eVisa is an official document permitting entry into and travel within India for business purposes.
How long can visitors stay in India with a Business eVisa?
The maximum stay in India with a Business eVisa is 180 days in Total and it grants you Multiple Entry. With this type of visa, you can only stay in India for business purposes.
What business activities are allowed under the Indian Business eVisa?
You are limited to the following business activities:
Setting up an industrial/business venture.

Sale/purchase/trade.

Attending technical/business meetings.

Recruiting manpower.

Participating in exhibitions, business/trade fairs.

Expert/specialist in connection with an ongoing project.

Conducting tours.
What do I need to apply for an India Business eVisa?
We require the following documents to submit your application:
A digital copy of the information page of your passport, in PDF format.
A digital passport photo in JPEG format.
A copy of your business card in PDF format
A credit/debit card or PayPal account for the payment.
How long is the India Business eVisa valid for?
It is valid for 1 year after issued. This means that you can enter India in that period.
What is the cost of an India business visa?
Now, citizens of more than 150 countries can have an e-visa to India. However, the cost of a visa is not the same for everyone, it can vary depending on different elements, like the processing time you select when you fill in the application. iVisa offers you three options:
Standard Processing – it is the most commonly used option, probably because it is the cheapest. Your visa application is processed within 5 days. As previously mentioned, the price varies. Depending on the nationality, the cost of a business e-visa starts from USD 132.99 (Colombia) and can go as high as USD 128.99 (US).

Rush Processing – just as the name suggests, this option is ideal for people who need to obtain a business visa in a short time. If you apply for a business visa and choose this option, the processing lasts only 3 days. Just as you may expect, it is a bit more expensive than the previous processing time. If you go for this option, prices go from USD 164.99 (Colombia) to USD 192.49 (US).

Super Rush Processing – this option is designed for people who need to be on the next plane out. Emergencies happen every day, which is why iVisa offers you the Super Rush Processing. With it, your visa will be in your inbox in a maximum of 2 days. Prices for this type of processing time go from USD 160.99 (Colombia) to USD 234.49 (US).
Click here to begin your application.
Is there any other fee I need to pay?
The prices mentioned above includes all service fees. There are no other fees you have to pay. However, if you like, you can ask to be registered with your country's embassy in India. It has an additional price and it can be of help sometimes in the case of an emergency. Nonetheless, that is not mandatory.
How long does it take to apply for an Indian Business eVisa
You just need to fill our simple application form, and this will take you less than 10 minutes. We take care of the rest to help you obtain your eVisa.
How can I apply for an India Tourist eVisa?
As said above, the application form is really easy to fill in and it consists of three steps:
The first step is to complete the application form with your personal information. Then select the processing speed that best fits your circumstances.
The second step is to check your answers and complete the payment. Make sure that all of the answers you provided are correct. Any errors could lead to an invalid e-visa!
The last step consists of a questionnaire and a photo upload. At this point you will need to upload your passport scan and a copy of your Business Card. Other documents may be required as well, but it depends on personal circumstances.
Click here to start. After you are done, you submit your form and wait for your visa to arrive. In case you need assistance to fill your application, iVisa has a fantastic support service that you can call 24/7.
What happens after I have applied?
Once the application is done, you just need to wait for your eVisa to be sent by email. No need to deal with the embassy. We do it for you so you don't lose valuable time.
What should I do after I receive my Business eVisa?
Once you have received the approved Business eVisa, you must print at least one copy and present it to the border authorities upon your arrival in India, along with the same passport that was used for the online application. It is recommended to keep a copy of the eVisa with you at all times throughout your stay.
What can I do if I make a mistake in my application?
It is important to know that if we already submitted your application, changes are NOT possible. So, if this is your case, please contact immediately one of our customer support representatives.
Is it safe to use iVisa to get my India Business eVisa?
Many people think that online information leaks and that their personal info is at risk of getting into the wrong hands. However, that is not the case with iVisa since we provide maximum safety for your personal data, confidentiality, and we invest a lot in the security of our database. Your personal information could not be safer. You can check what hundreds of happy customers say about us here.
I have more unresolved questions, where can I find more info?
For a faster resolution click here and start chatting with one of our customer service representatives. Alternatively, you can find more info and FAQs here.